Good evening!  It has been a busy Monday!  This post is a bit of a smorgasbord…
Successful 50 Minute Classes {Part 3} 
I am honored to be guest posting over at
, so be sure to check out Part 3 of the series, which discusses students who fall behind.
Giveaways
Now through October 20th
is hosting a Spooktacular Giveaway!  There are prize packs from K-8 grade.  I am offering a Winner's Choice to my store in the 6-8 bundle.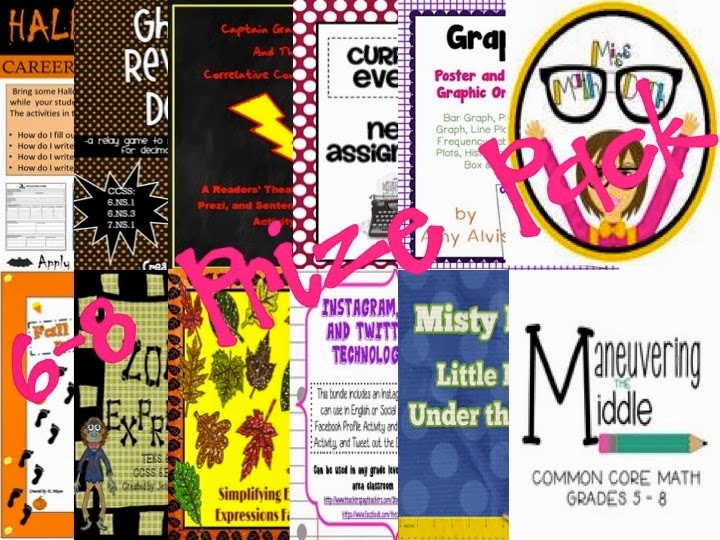 So be sure to stop by and enter to win!
Etc…
Its beginning to feel like fall and so it is official "soup" season!  I made my favorite
recipe by the ever famous Pioneer Woman.  Delicious.  I skip a few steps at the end because I am not patient enough, but it still tastes fabulous and leaves you with yummy leftovers.