I am a planner by nature, it is simply how God made me.  I love lists, organization, knowing the calendar for the next seven weeks, etc.  If you are a planner, you totally understand.  Of course there are downsides, freak out moments, and a lot of stress, but I prefer to think about the positives.
Well, one of the things I have PLANNED is working on my upcoming unit while my husband was at a conference.  I left work, ate some quick dinner at home, and now I am enjoying the ambiance at my favorite working location.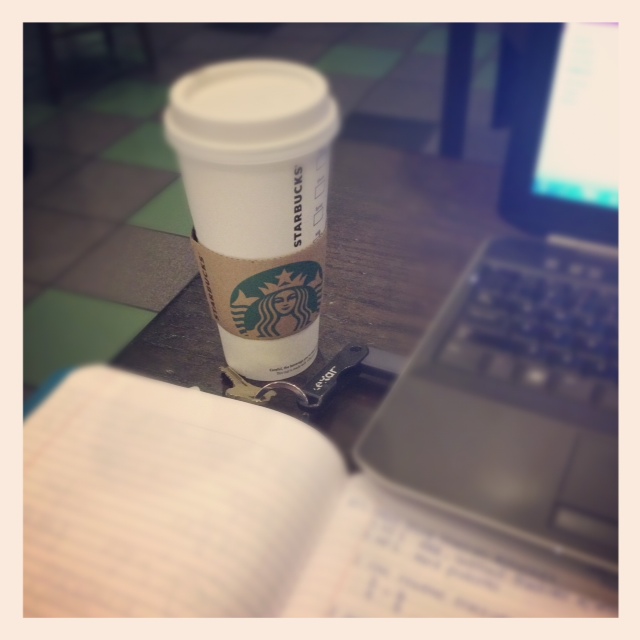 Did I give it away?  My drink is a Chai Latte, non fat, extra hot, no water…totally low maintenance.  I even made a list of what needed to be accomplished for me to complete the unit within the next week.  How and where do you work best?  Does it take you a while to get in the groove?  Please share!