This evening, I am linking up with
Farley and her March Currently
.  I love reading what everyone is working on, needing to do, etc.  It always makes me feel better to know that I am not the only one who needs to do laundry and clean their house 🙂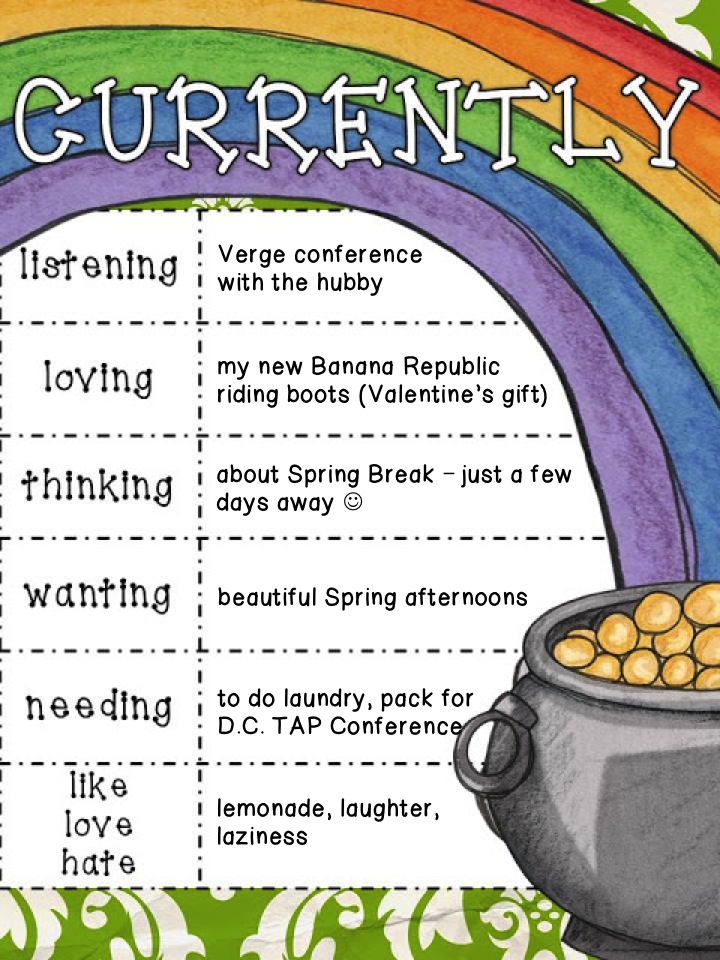 Tonight, my husband and I are staying in and listening to Matt Carter, the pastor of
in Austin, TX.  He is speaking at a conference called Verge.  My husband loves to listen to podcasts and learn from other pastors.  I love when the Lord reminds me of who He is and how He loves me.
I can't help but get excited about how Spring Break is upon us.  We have school next week, but I will leave Thursday to attend the
TAP National Conference in Washington DC
.  Super pumped!!!  TAP always puts on excellent professional development, I typically leave slightly overwhelmed, but with more tools in my toolbox.  This year with my new role, I am always looking for great wisdom and insight to better support our campus.
But, traveling brings with it the need for laundry and packing, two of my least favorite things!
Also, I am working on my newest product…a 120 daily warm ups for 5th grade Common Core.
Goal:  end of Spring Break!