It is crazy to think that some of you might be reading this after a long day at school, while others might have enjoyed a lazy day on vacation.  Either way, if you love saving money, then this applies to you!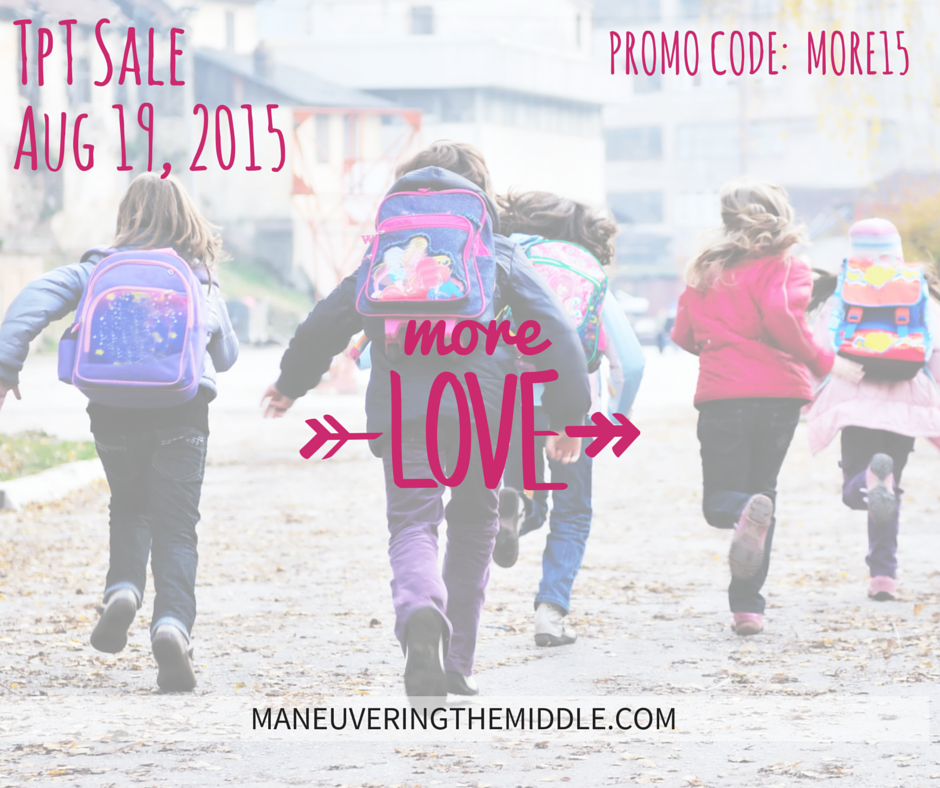 TpT is having another ONE day Back to School Sale!  
Wednesday, August 19th, my resources will be at their lowest price of the year!  TpT is also giving you an extra 10% off with the code MORE15.
If you have already stocked up on back to school resources, then this is the perfect time to pick up any curriculum units to teach all our favorite math concepts.  Fractions, decimals, percents, or ratio units will help get your year started on the right foot.  
Also, if you teach 6th grade math, this is the lowest price you will find my Common Core Math Endless Bundle.  If you have already purchased it be sure to download Unit 5: Fractions, it was posted earlier this week.    
Wishing you the best class, best schedule, best conference period, best duty schedule, best year yet! 
Happy Teaching!  
Noelle
Don't forget the promo code (MORE15), I almost always forget.