The number system was always my least favorite.  I think it is because every student comes in with different background knowledge and right off the bat, the wheat is separated from the chaff.  Some students have a keen understanding of numbers.  They just get it.  Others had excellent teachers who gave them a full understanding of how numbers are related.  Then there was me.
I clearly remember it.  Eighth grade Algebra.  We took notes in spirals and copied down from the overhead projector.  "2.1 If all rational numbers…"  I was already lost.  What is a rational number?  I just thought it was a fancy term that the math book used.  It wasn't until college that I fully understood the real number system.
I think that is why this is my least favorite.  Bad memories.
I just finished creating a Number System Unit specifically for sixth grade.  It meets standards 6.NS.5, 6.NS.7, 6.NS.7a, 6.NS.7b, 6.NS.7c, 6.NS.7d and TEKS 6.2A, 6.2B, 6.2C, 6.2D.
1.  Easily organized and ready to go.
Perfect for the busy teacher my Number System Unit includes 8 days of notes, homework, a quiz, a study guide, and a test.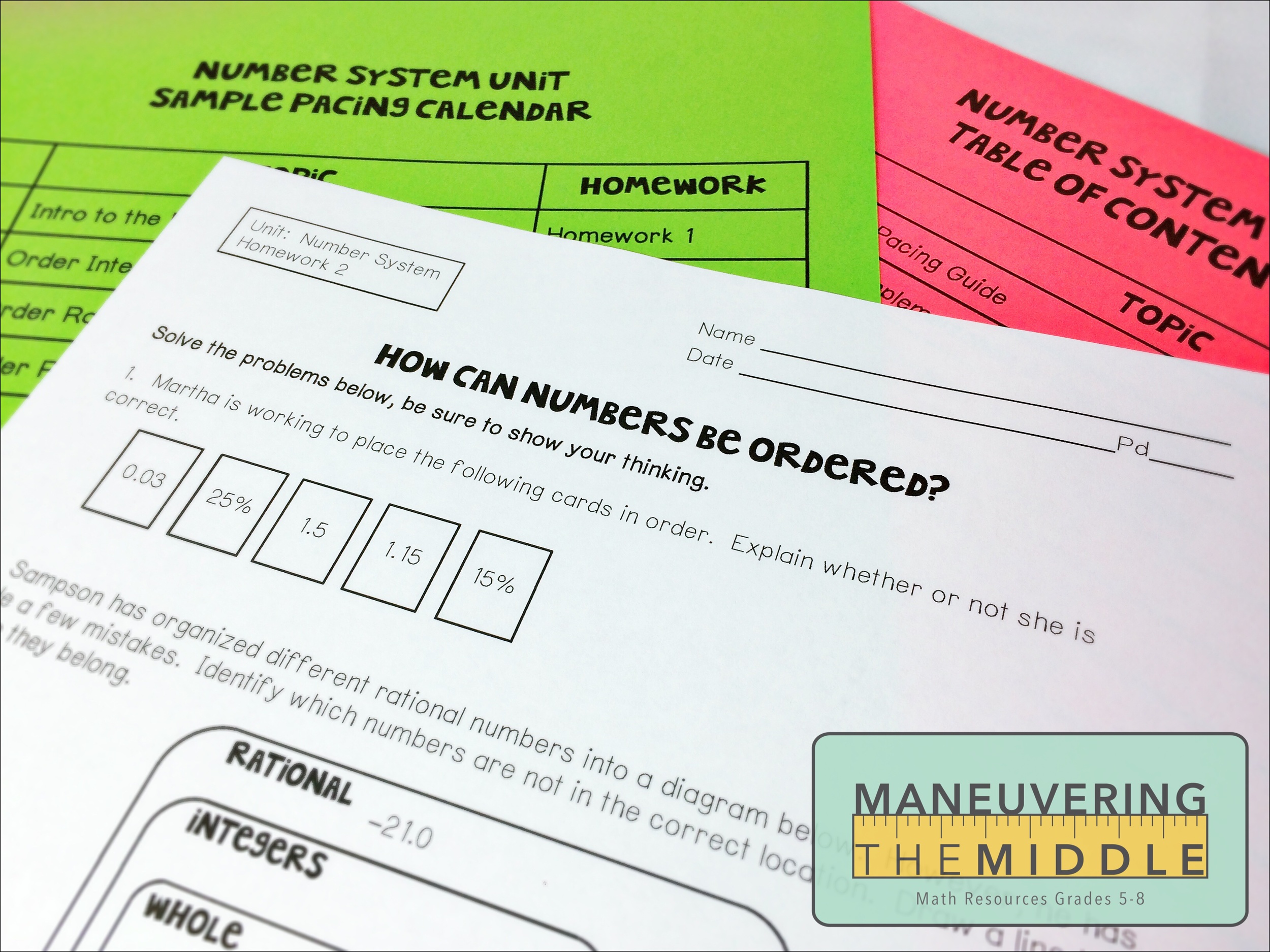 Sample Pacing Guide, Notes, Homework, Quizzes, Study Guide, and Assessment
2.  Hands on activities.
In this unit I have included six hands on activities to keep students practicing in a fun and engaging way.  Math doesn't have to be boring.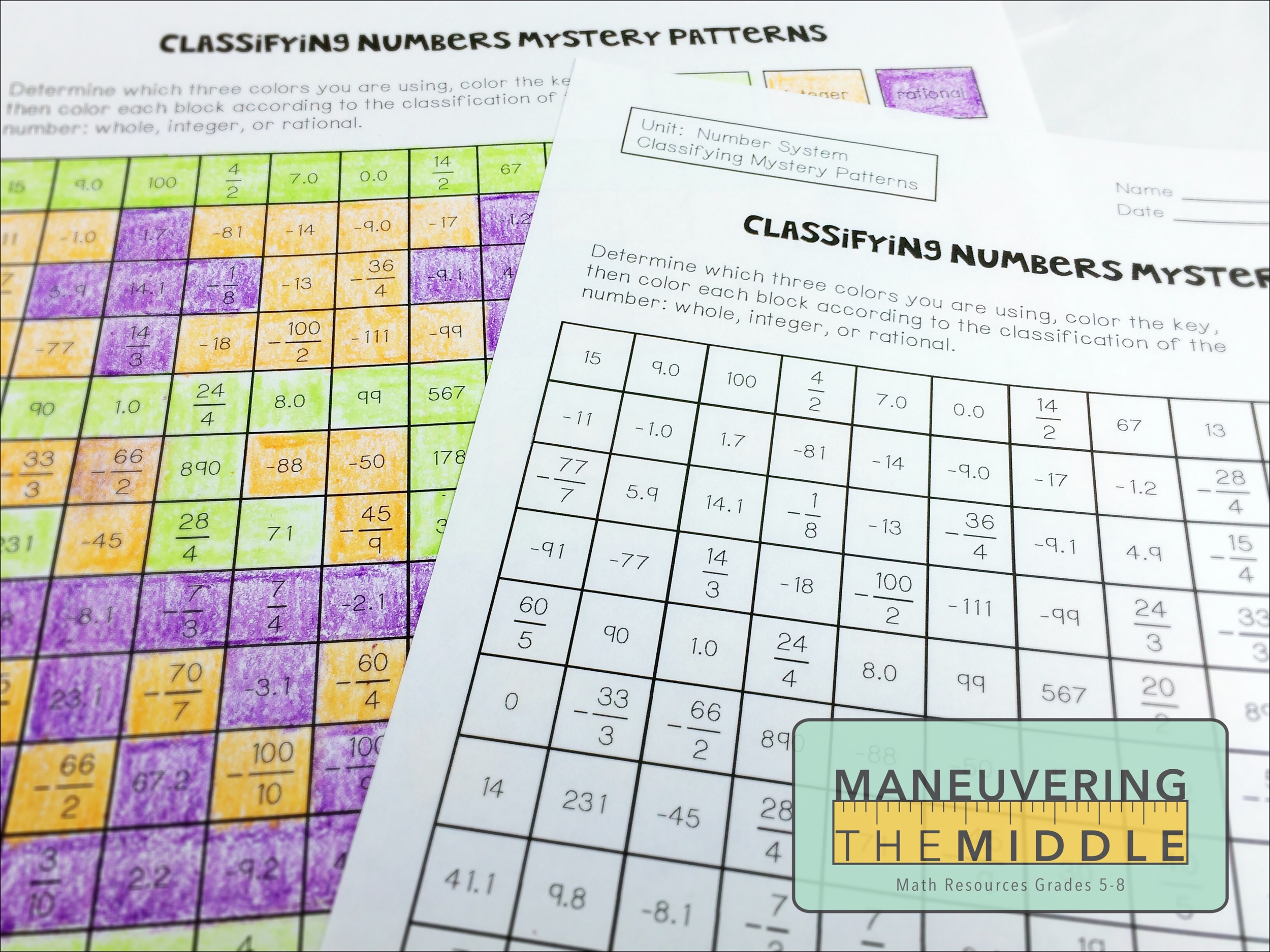 Mystery Pattern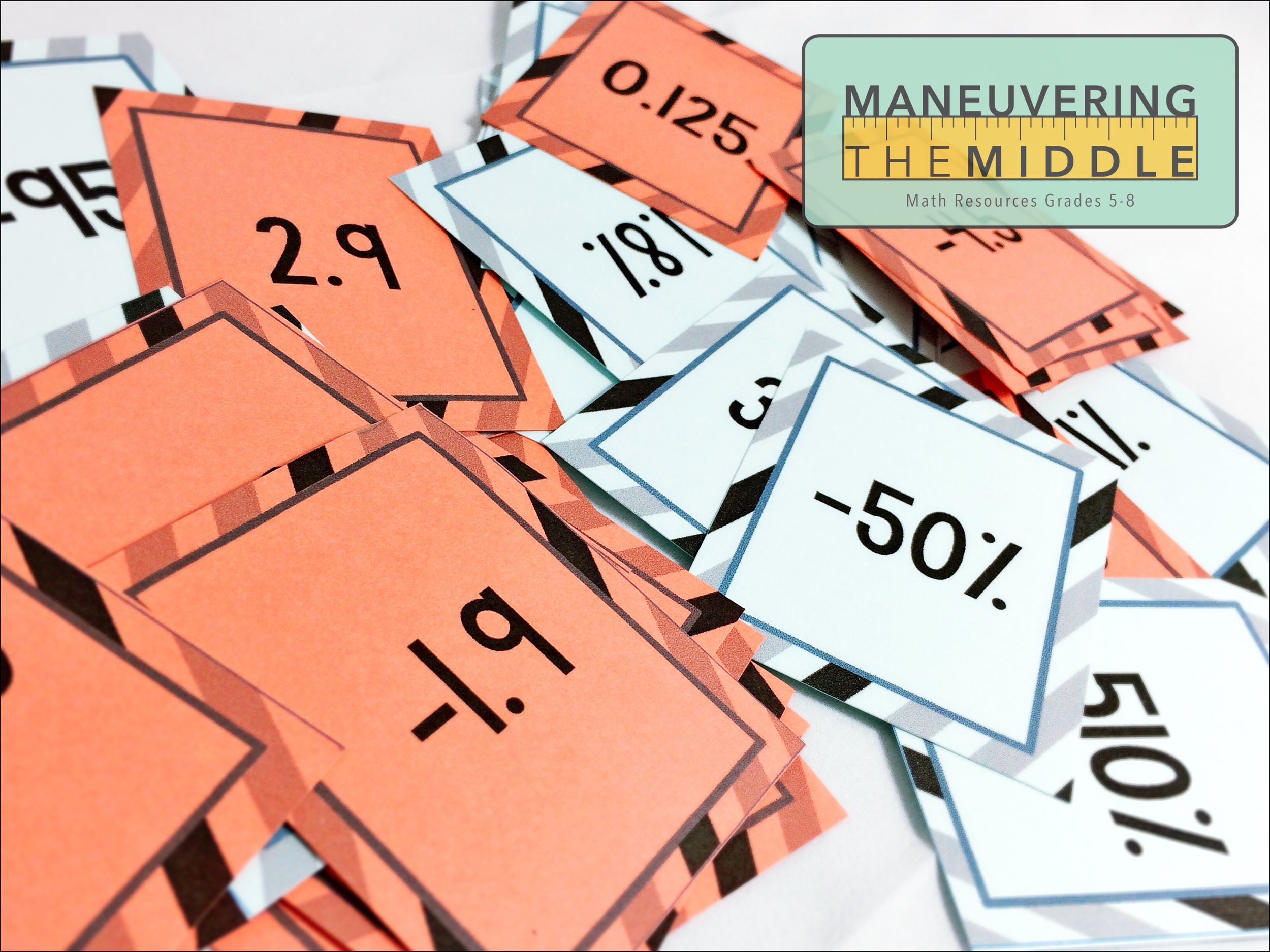 Line Up Activity
Ordering Rational Number Task Cards
The great thing about the different activities is that you can look at your calendar and your students progress with the work and determine which activities would best support your class.  If you would rather, you can pick them up here.
Hopefully this gave you a peak into my Number System Unit and Activities.  My goal is that your students finish the unit with a firm foundation of the number system.  Be sure to reach out if you have any questions at all.