Any of these statements sound familiar?
"My school only has old, antiquated resources."
"Students are struggling with the concepts because the resources aren't engaging."
"I'm spending too much time searching for resources to meet the standards."
"I'm new to the content area and struggling with how to teach the concepts."
You have probably worked in a less-than-ideal situation, where you can relate to the struggles above. Teaching math doesn't have to be that difficult!
Maneuvering the Middle® math curriculum is a perfect solution to equip you to meet the needs of your students and the demands of the teaching profession.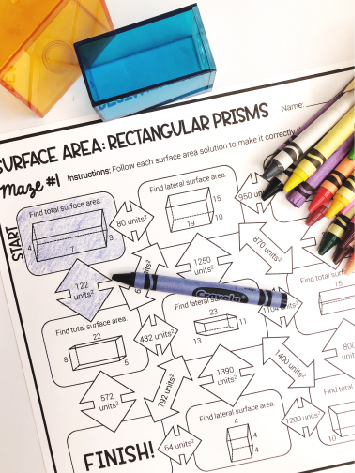 This is a curriculum that was designed by teachers who struggled to find resources that engaged their students and met the standards. So they designed their own and changed the culture of their classrooms.
With hands-on cooperative learning activities, students are excited to work together to solve problems — even if it's just in math class! All of the standards are grouped into smaller units to scaffold the content and streamline your planning process.
One teacher shared, "My class grew 18% using your materials last year, while every other grade in our middle school dropped using a different curriculum."
Because we all know that you are a significant factor in student achievement, and you are already strapped for time, let Maneuvering the Middle® curriculum do the planning while you enjoy the results!
What does the curriculum include?
Each set of grade level TEKS are broken down by concepts and grouped into units.
6th Grade Teks Curriculum
Numerical Representations
Positive Rational Numbers
Integer Operations
Ratios and Rates
Percents
Expressions
Equations and Inequalities
Algebraic Representations
Geometry
Data and Statistics
Personal Financial Literacy
TEKS Test Prep and Review
7th Grade Teks Curriculum
Numbers and Operations
Proportionality
Linear Relationships
Equations and Inequalities
Plane Geometry and Similarity
Surface Area
Volume
Data and Statistics
Probability
Personal Financial Literacy
TEKS Test Prep and Review
8th Grade Teks Curriculum
Real Number System
Linear Equations
Linear Relationships
Angle Relationships
Pythagorean Theorem
Transformations
Surface Area
Volume
Scatter Plots and Data
Personal Financial Literacy
TEKS Test Prep and Review
Each Unit Includes
Unit Overviews
To ensure vertical alignment and to create a cohesive content base, unit overviews provide you with a foundational understanding of where students are and where they need to go. A common language is supported through vocabulary, so students are familiar with the same terms and references as they progress through middle school. Each topic offers teacher tips that address engagement ideas or student struggles to streamline your planning. Lastly, big ideas and essential questions allow you to focus your students on what they can take away from the unit.
Pacing Calendars
Oftentimes the most difficult aspect of planning is the pacing! While some students will need more time, and others will be ready to move on, the flexible pacing calendars give you a baseline to implement. From there you can tweak the pacing to meet your students, but all of the prep work has been done for you.
Student-Friendly Guided Notes
The guided notes provide visuals and scaffold the concepts in such a way that students refer back to them -- a teacher's dream! Real life application and problem solving strategies have been incorporated throughout the units to ensure that your students can apply the concepts.
Hands-on Activities
At least six hands-on activities are included to support cooperative learning and student practice in a fun way! Higher-level thinking skills are incorporated, and teachers have commented that they hear their students using academic language and justifying their reasoning.
Independent Practice
A short, creative independent practice is included for each day. Some teachers choose to assign this as homework, while others use this in math stations with small groups.
Customizable Assessments
Each unit includes at least one quiz and an editable unit test. This allows you to customize the unit test to meet the needs of your students. Perhaps you would like to reduce the number of questions or answer choices for an IEP or a 504 plan, or maybe you want to offer a pre-assessment prior to teaching the unit. The customizable unit test provides you the opportunity.
Has this worked in other classrooms?
Feedback from real teachers
How are other schools using it?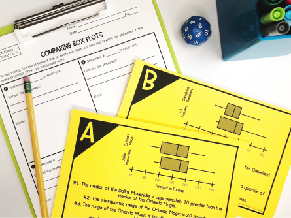 Maneuvering the Middle® math curriculum is being implemented in schools across the country. Because of its flexibility, teachers and schools are adopting it as a primary curriculum, as a supplement to their existing curriculum, and as a resource for math intervention classes.
How Does the Licensing Work?
Unlike many other educational resources, pricing is based on the number of teachers using the resources, not the number of students. See the examples below and if you need further clarification,
please submit your pre-sales questions here.



How Much Does it Cost?
I'm Purchasing with
my Own Funds
One-Time Purchase: $335
Payment plan available
Lifetime access
I'm Purchasing with
School Funds
School-based transferable licensing
Site or district administrator access
Purchase Order or CC accepted
FREQUENTLY ASKED QUESTIONS
Do you have any information that I can share with my administration about Maneuvering the Middle curriculum?
Yes, our Guide for Administrators gives an overview of the resources.
Do you accept purchase orders?
Yes, we do accept purchase orders. In order to provide you with a custom quote, please contact us to get the process started.
What type of licensing do you offer for schools?
Non-transferable License – This license is owned by the teacher and will travel with them to any
campus or school district. It cannot be transferred to another teacher in the event of a vacancy.
Transferable License – This license is owned by the school or district. It can be transferred to
another teacher in the event of a vacancy.
This looks great, but it's kind of pricey. Do you offer any payment plans?
If you are purchasing the resources for yourself, then we do offer a plan of four payments.
Additionally, many teachers have gotten creative with their funds by requesting the curriculum through the PTA, by using math department funds, or by working with their administrative team to budget for the curriculum.
My curriculum pacing is a different order; will the bundle work for me?
Yes, the curriculum will still work for you because the units are organized in a logical manner. While the unit in and of itself is not editable, you can easily rearrange the order of the units and even adjust the pacing to meet your students' needs if, for example, your district specifies that geometry concepts be taught in the fall.
This looks great, but I don't teach in texas. do you have resources for other states?
Yes, we have resources that are aligned to the Common Core State Standards, as well. Please click here for more information about the curriculum
Are you ready to
invest in your students?