As our nation faces a national health emergency, many schools are closing and instructing teachers to move to a virtual classroom. Here are a few remote learning tips to help you make this move more manageable for you and your students.
---
Guest post: Samantha Cast has her masters in Digital Learning and is a Texas History teacher. As a digital enthusiast, she is always finding new ways to incorporate Ed Tech into her classroom. You can find her on Twitter at @mrscast.  
---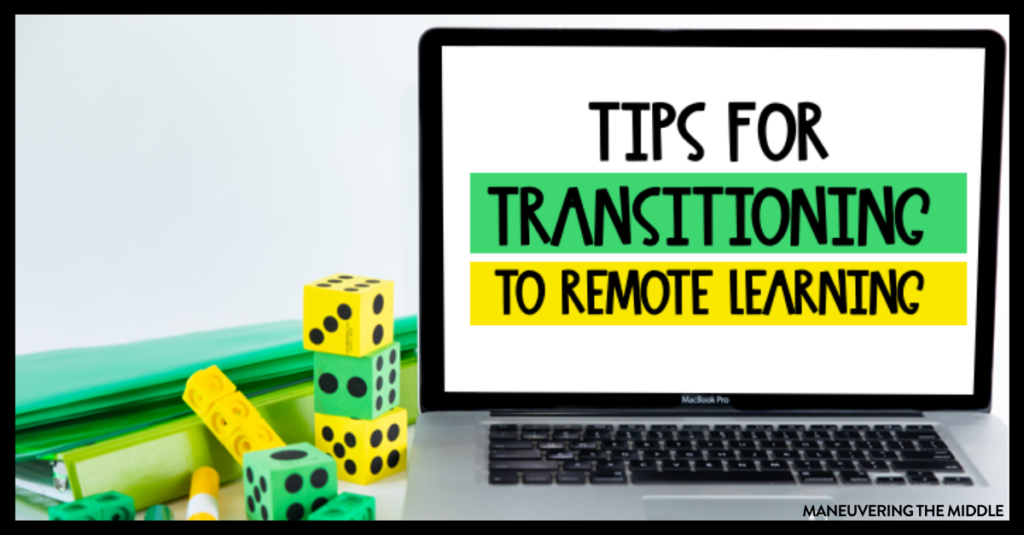 1. Keep it simple.
Think about what you want students to accomplish during this time. Plan for students to work on just the essential content material if they are able to. Just like you, they will get their work done on their own time, so make deadlines clear and attainable. You can always make enrichment opportunities available, but be mindful of what you assign as graded homework. 
Note: I read this from a fellow teacher on Facebook, Keith Schoch.
"Let's be patient and flexible in our demands of students in regard to remote instruction. Many of our older students instantly become de facto babysitters when schools close. They will not have time to get hours worth of work done each day, and will certainly not have time to attend scheduled live classes. Other households have three or more children vying for a single device. Let's admit that we simply can't know what is happening in each home and temper our expectations accordingly."
I couldn't agree more. You will put forth so much effort to make remote learning meaningful but remember to give your students lots of grace when everyone returns back to class.
2. Encourage parents to be involved
This is a great time for parents and their children to connect over learning. I plan to send out an email to my parents with a clear outline of what students should try to accomplish during their time out of the classroom. This will allow parents the opportunity to talk with their child about my class and their learning. 
At the same time, keep in mind that parents are now navigating uncharted territory.  They are likely working (or trying to work), homeschooling, and potentially managing more than one child.  In all reality, there are likely arguments about technology time, the noise level, getting school work done, etc.
3. Know your district policy about social media
It sounds fun and engaging to make lessons on TikTok or Instagram live, but it may be against your district's policies to communicate with students in that manner. It is important to utilize the means of communication that your district has available, like your school issued email account, or the learning management system (Google Classroom, Canvas, Schoology etc) that is already in place. This is for the safety of your students and yourself. 
4. Stick to what is familiar
This is not the time to introduce new technology to your students. Students may be feeling overwhelmed, anxious, or scared and trying to introduce unfamiliar technology may just increase the stress they are already feeling. Use what they know and try to be consistent with the other educators at your school. 
5. Set Limits FOR YOURSELF
It is an amazing thing that we can continue to reach the academic needs of our students remotely. That being said, we need to set limits for ourselves. It is important for you to take care of yourself and your own family. Go on walks. Play with your children. Call a friend and have a chat! Finally clean out that closet. Enjoy the time away to take things a little slower. 
While there are many unknown challenges facing us in the days ahead, remember to be flexible. Not every student has access to devices or the internet at home and they may be dealing with household dynamics and circumstances that are challenging. This is a time for us to show a little more grace and a little more patience to the students we serve! At the end of the day, we are all learning and coping with this together. 
If you need more online resources, we have some FREE remote learning lessons that you can access here.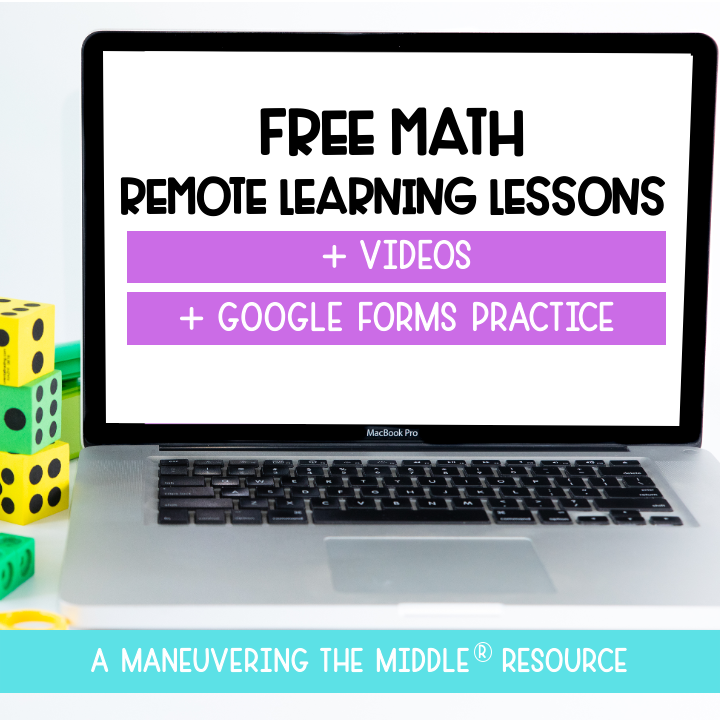 And if you need a few more supplemental resources, here are some digital activities that you can assign students remotely by skill.  You can now shop digital activities for a grade level here. What remote learning tips do you have to share?