Two years ago, I was on the Make Reading Fun Team (not our real name, but that was basically the idea).  Our job was to promote the love of reading to our students through donut parties and book exchanges. It was on that team I decided to make it a goal each year to read 24 books.  It always helps to have books in the docket so I don't waste time deciding on my next read. Here are some books that I have either read (and recommend) or plan to read this Christmas break.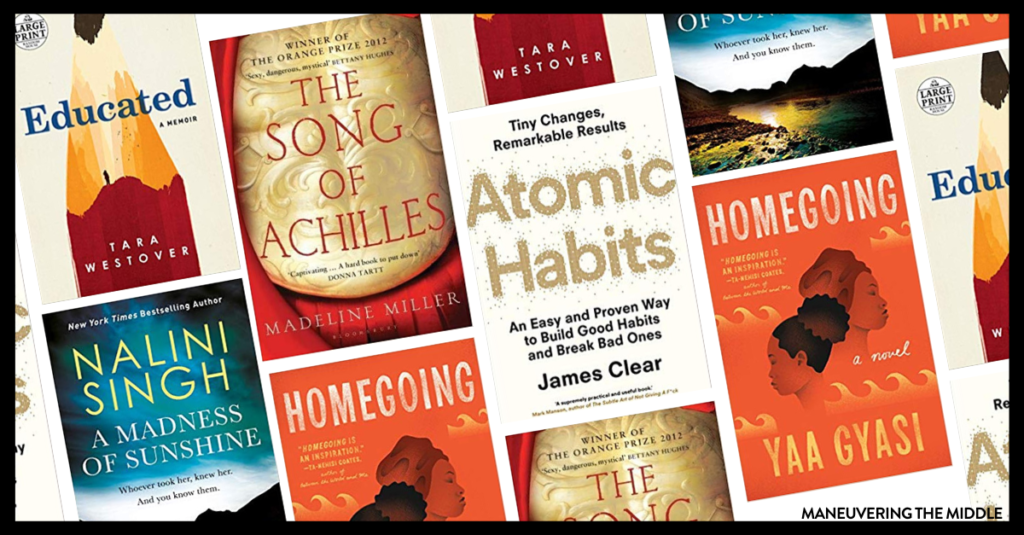 BOOK TO READ THIS HOLIDAY BREAK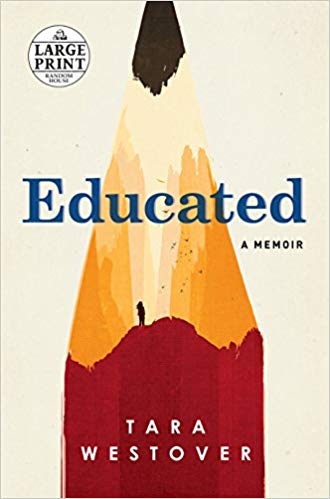 1.

Educated

– Read in September
Memoir
The author, Tara Westover, doesn't set foot into a classroom until she is 17 years old.  Born to survivalist parents, she spent her childhood preparing for the end of the world. Despite the years of abuse at the hands of her brother, she educated herself and earned degrees from Brigham Young University, Harvard, and Cambridge.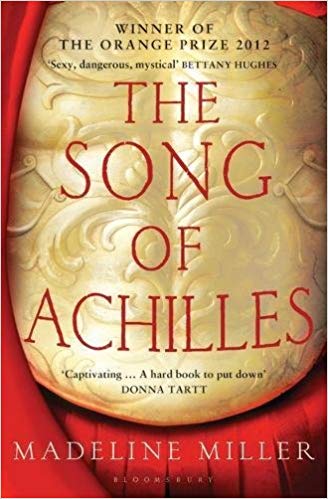 Fiction
If you have any interest in Greek Mythology, then I highly recommend Madeline Miller's adaptation of The Iliad.  I was enraptured by Miller's Circe last year, and this novel is just as much of a page-turner.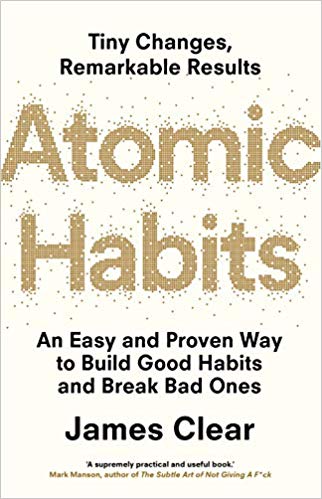 Nonfiction 
James Clear, one of the world's leading experts on habit formations, reveals practical strategies that will teach you exactly how to form good habits, break bad ones, and master the tiny behaviors that lead to remarkable results.  This book will (hopefully) usher in a more disciplined decade for me.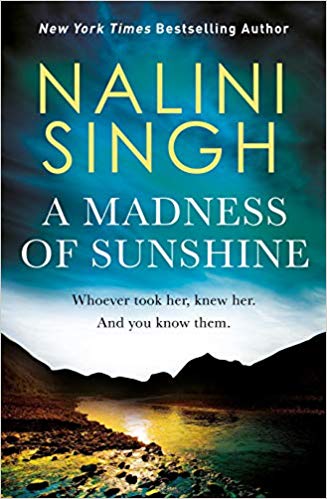 Mystery/Thriller  
A woman vanishes from a close-knit community in New Zealand.  Is her disappearance related to the hikers who went missing years ago?  It has an average of 4.14/5 stars on GoodReads, so onto my book list it goes.

Historical Fiction 
This novel follows the lives of two half sisters, Esi and Effia, and their descendants.  One thread follows Effia's descendents through centuries of warfare in Ghana, while the other thread follows Esi's bondage as she is sold into slavery and shipped to America. 
What do you plan on reading during your break?  My school used to do an Accelerated Reader competition after all the long breaks.  The grade level team with the most words read would enjoy lunch from Torchy's Tacos or another Austin restaurant. It was a great idea, although fifth grade always won!  Does your school promote teacher reading?
Want more reading resources?
https://www.whatshouldireadnext.com/  – Enter a book you enjoyed, and the website will populate books that you should read based on that selection.
What Should I Read Next Podcast – I do not know if this podcast is affiliated with the website previously mentioned, but it does have a similar premise.  Each week, Anne Bogal interviews people to find out what books they liked, what books they hated, and then she uses that information to do some literary matchmaking.