The coordinate plane is a personal favorite of mine. It is hands-on, reinforces the ordering of rational numbers, and spans all of secondary education. If there is a unit that I look most forward to – it is this one!
Today I will share some tips for teaching the complexities of this grid and some engaging activities that you and your students will love.
Three Tips for Teaching
The most common misconception you will see is students moving up and down on the y-axis before moving right or left on the x-axis. There are many memory tricks like "you have to crawl before you can climb" or "you have to cross the street before you can get on the elevator" to help students plan their steps. Because graphing on the coordinate plane doesn't require "showing work" like setting up a proportion, I have no problem asking students to annotate the coordinates. I will model and require students to write a tiny right or left arrow over the x-coordinate and a tiny up or down arrow over the y-coordinate every single time they encounter a set of coordinates. I also ask students to label their graphs with "x-axis" and "y-axis."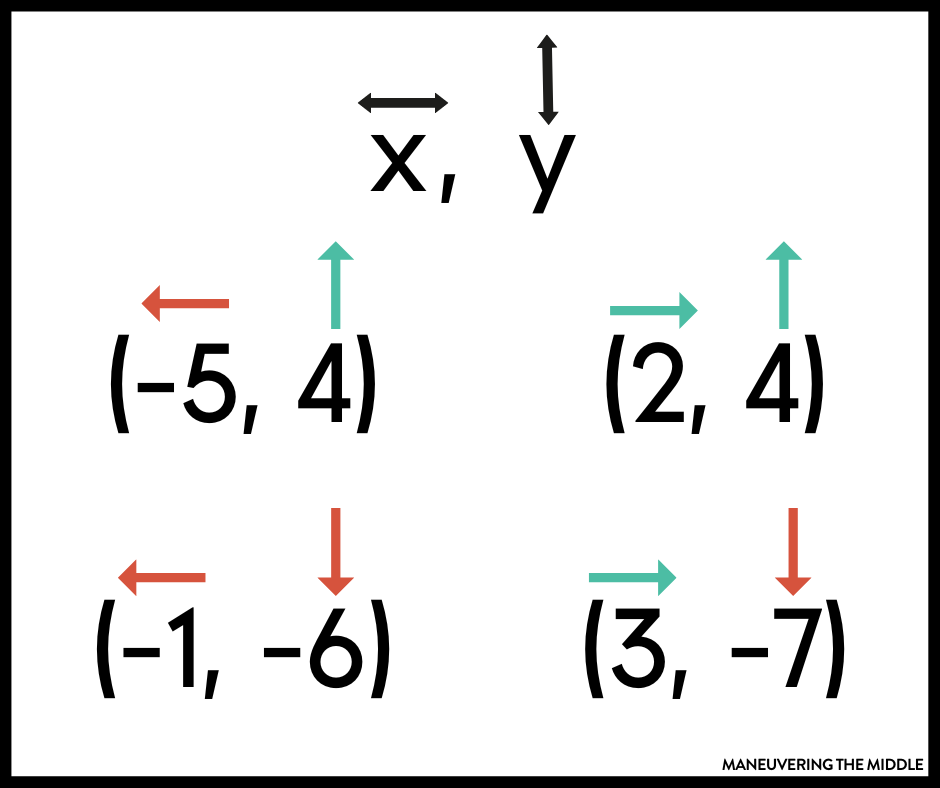 Don't overestimate students! It can be easy to think your 6th graders can graph on all 4 quadrants on day 1. Start by just graphing in Quadrant I on the first day. Then move to graphing on all 4 quadrants the second day. By the third day, you will be more successful graphing rational numbers.
Graphing on the axes can be particularly challenging. When I saw students mix up coordinates, it was usually because one of the coordinates was 0. Tip: remind students that if there is a 0 for that coordinate, then it won't show up on that axis. For example, (0, 4) means that it cannot end up on the x-axis because it has a 0 for the x-coordinate. It has to end up in the y-axis.
Coordinate Plane Activities
Coordinate Plane Unit – This 6th grade unit does an excellent job scaffolding instruction. Plus, student handouts, homework, a study guide, and an assessment are done for you!
Demos Coordinate Plane Activities – Desmos really delivers on this skill. I've linked the entire scope of their coordinate plane practice, but this Mini Golf Marble Slide is especially useful in plotting points, while incorporating error analysis. Battleboats is a play on Battleship, and I can visualize the engagement!
Coordinate Plane Digital Activities – Do you need practice for all of the 6th grade CCSS coordinate plane standards – introducing the parts of the graph, graphing, reflections, and distance? These digital activities cover everything, come with a 2-question exit ticket per skill, and include 16 total activities.
Stock the Shelves Online Game – I came across this website from a member of our Maneuvering the Middle VIPs facebook group. This is online practice for graphing integers on all 4 quadrants. I like that if a student is incorrect, they have to keep trying before they can move on to the next problem.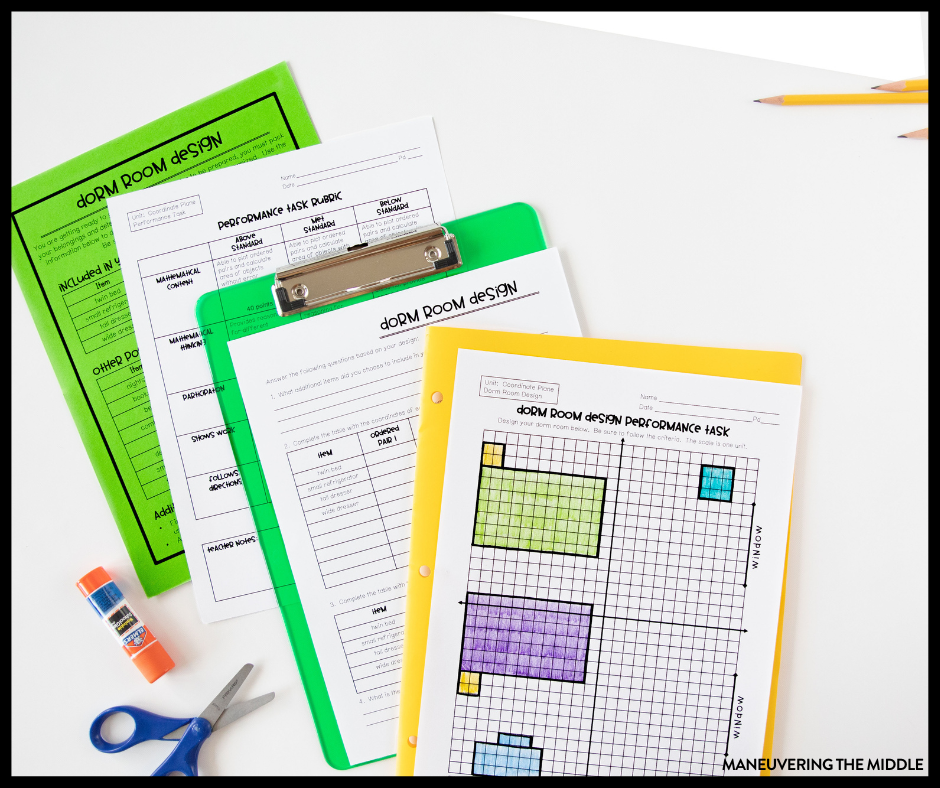 Design a Dorm Room Performance Task – This Coordinate Plane Performance Task can be a typical assignment, group project, or an extension. It requires students to think outside of the box as they solve real-word and mathematical problems by graphing on the coordinate plane.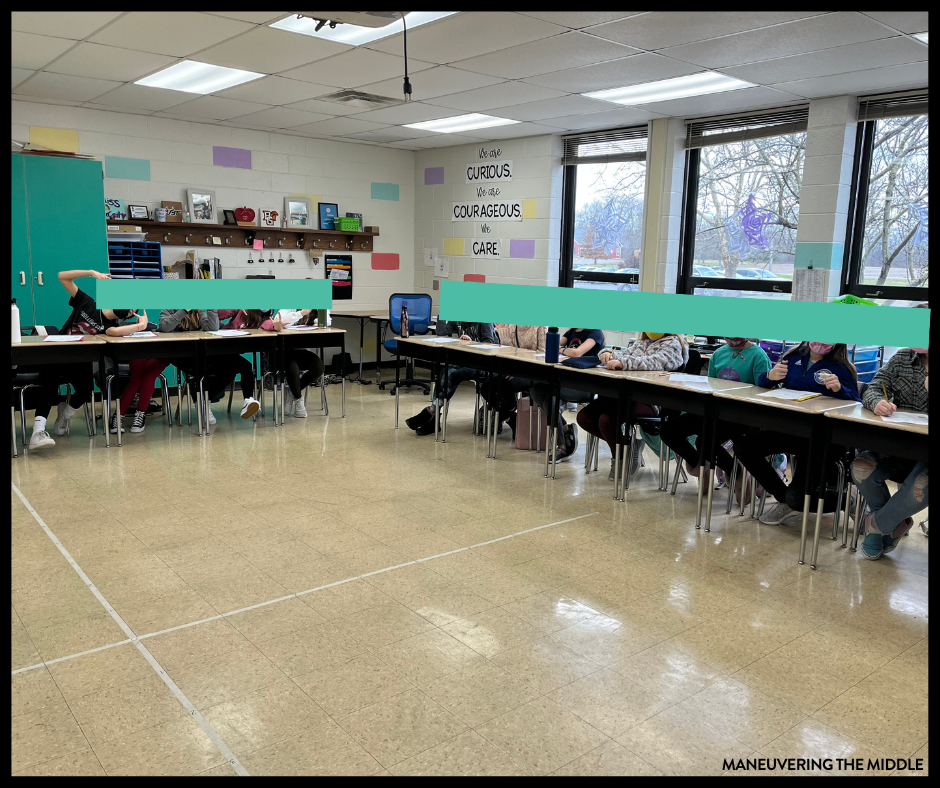 Create a Coordinate Plane on your Floor – Our MTM team member and current teacher Marissa is a big fan of this activity. She pushes all of the student desks to the edge of her classroom, and uses painters' tape to create a giant coordinate plane. Students are then asked to walk the graph as they would plot points (start at the origin, walk the x-axis and then move vertically along the y-axis). In this activity, she has students practice reflecting over the axes using a partner to represent their reflection.
Coordinate Plane Scavenger Hunt – Students will move around a coordinate plane map of the city using the clues provided at each station. Hands-on and interactive!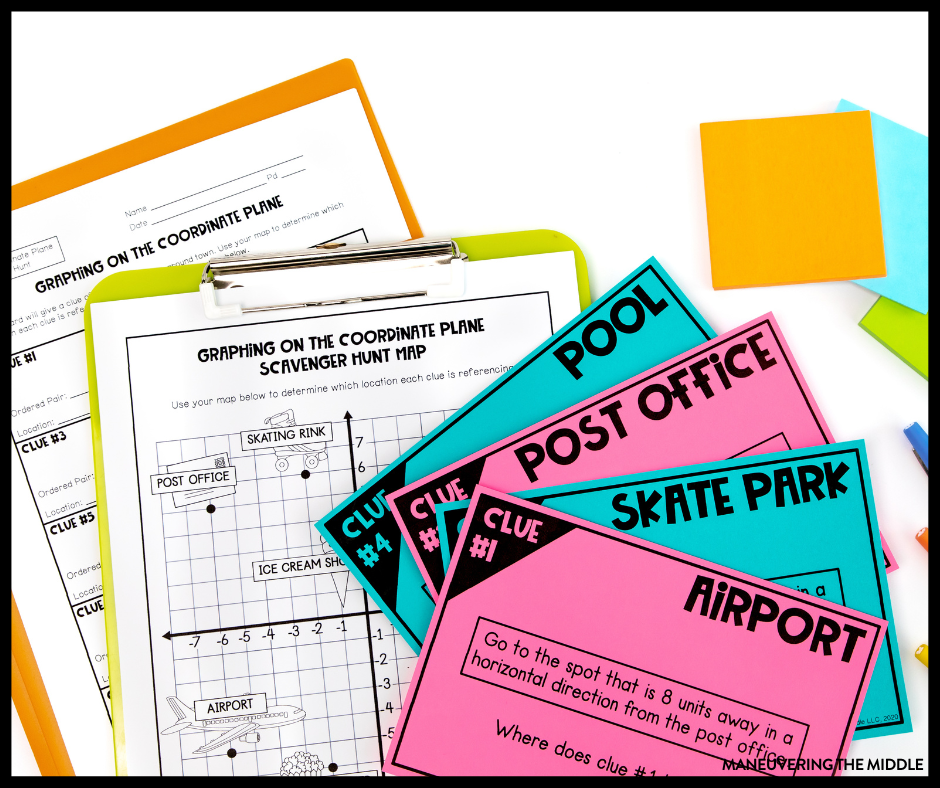 Coordinate Plane Battleship – Students just need coordinate planes. Have them mark various points as their battleships. You call out various coordinates. Students say 'hit' when you say a coordinate that has one of their battleships on it. The student that still has a battleship at the end of the activity wins!
Flyswatter Game – The flyswatter game was perfect when I ended a lesson early or if I needed to inject some energy into my morning classes. Simply provide 2 students a flyswatter and give them locations to smack like:
The origin
The y-axis
The x-axis
The various quadrants
(5, -3) and more
What coordinate plane activities do your students love?