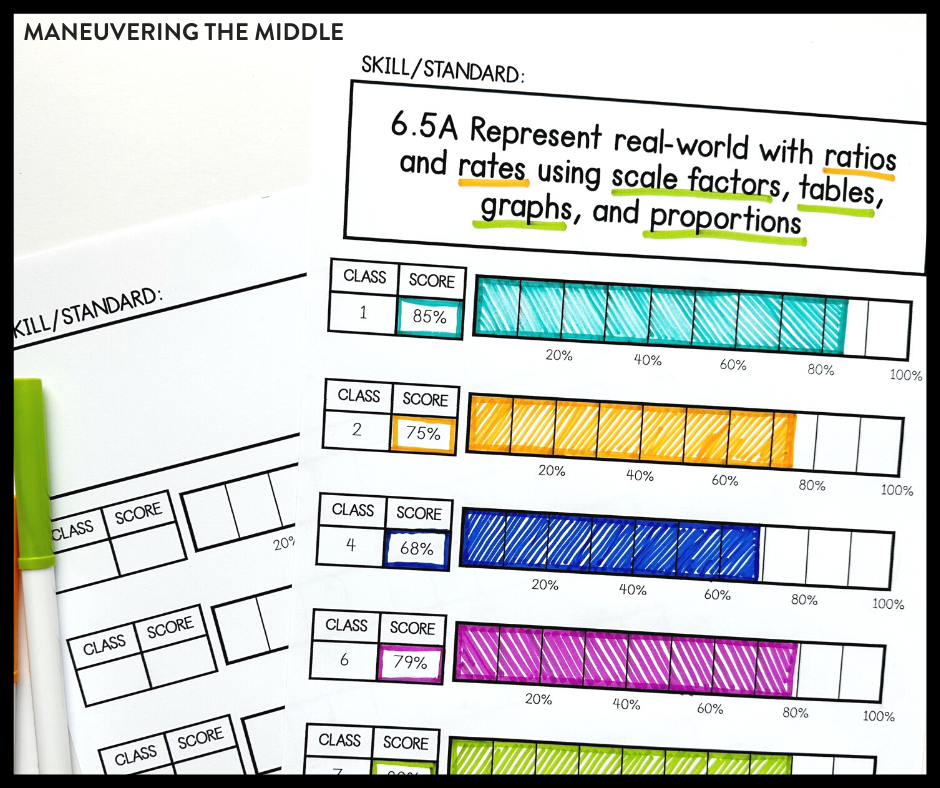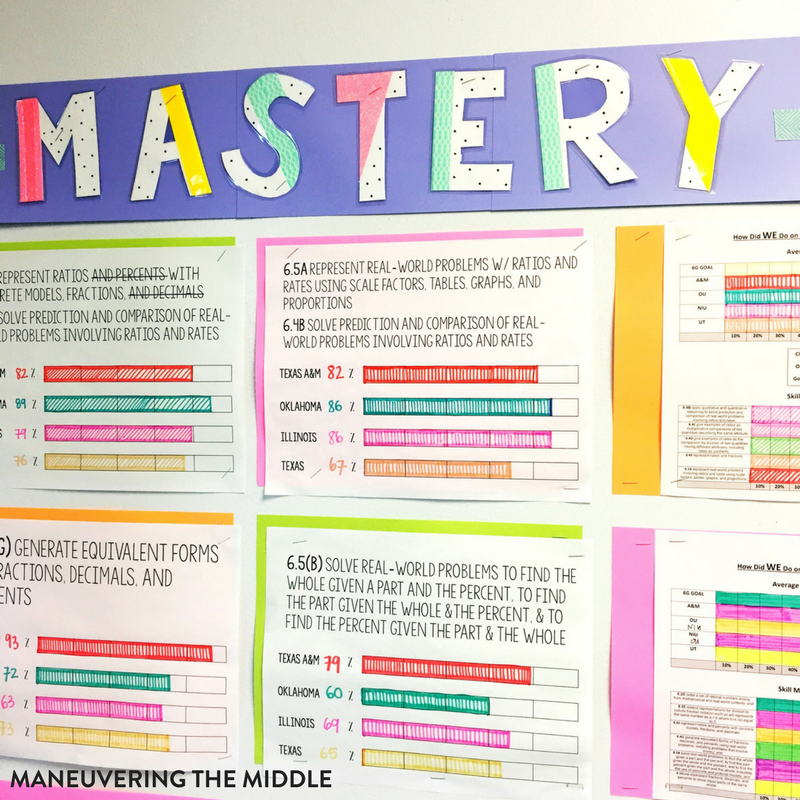 Before a benchmark or before state testing, I can look at the mastery wall to decide what skills need the most practice. While it is not individualized to each specific student's need, it gives me a good idea of where most students need the most work.
I like this system because I can do almost everything during the class period. I can grade, track, and motivate before students leave the classroom. If the data isn't looking as great, falling between 60% and 69%, then I ask students for suggestions on how we can improve that data for the next week.  Usually students who did not earn an 80% will reflect on why.
How To Start STUDENT DATA TRACKING
Tracking data can start really small. Here are some ideas:
Track class period's averages on the board.  My gradebook did all of the work, so it was a low lift.

You could track homework completion by writing the percent completed on the board after collecting it. 

Track averages on unit tests or individual skills on unit tests. I also track how they do on specific skills too, but again, the grading program does all of this work for me.
Whatever you decide to track, make sure it is something you can keep up with. When I tried to track how each individual student did on a daily exit ticket, I kept it up for maybe a week.  
A few of my other amazing coworkers have the goal that 80% of students will earn an 80% or higher but they do track individual student's progress on a data wall.  They are amazing!  Many of these teachers have the student put the sticker or symbol by their name after scoring an 80 or higher.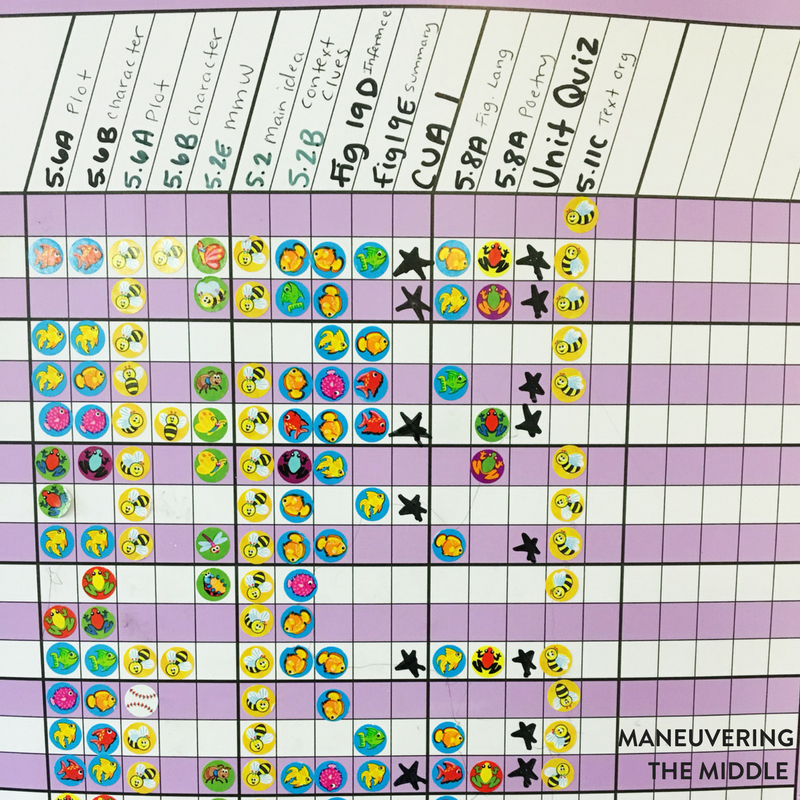 Data tracking does not have to be an advanced teacher move.  Start small and focus on positive data only!  What student data are you tracking?  What has worked in your classroom?
Maneuvering the Middle has been publishing blog posts since 2014. This post was originally published in March 2018. It has been updated for relevance and clarity.