Noelle and I recently took a trip to Ikea to scout for items for my classroom. We did it with a nine-week-old and almost-two-year-old. Are we crazy? The answer is yes! Crazy for classroom supplies! We did have a great time walking around, snapping pictures, and letting our creativity run wild. Without further delay, let's take a look at the goodies we found.
Sidenote: We know that Ikeas are not a quick drive away for most people, so we have provided Amazon links to similar items. Ikea does ship, but if you have Amazon Prime, well, you can't beat two-day shipping.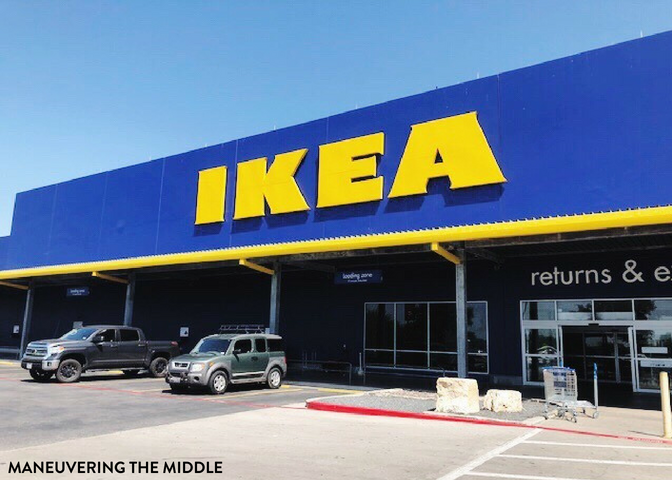 MUST-HAVE CLASSROOM SUPPLIES FROM IKEA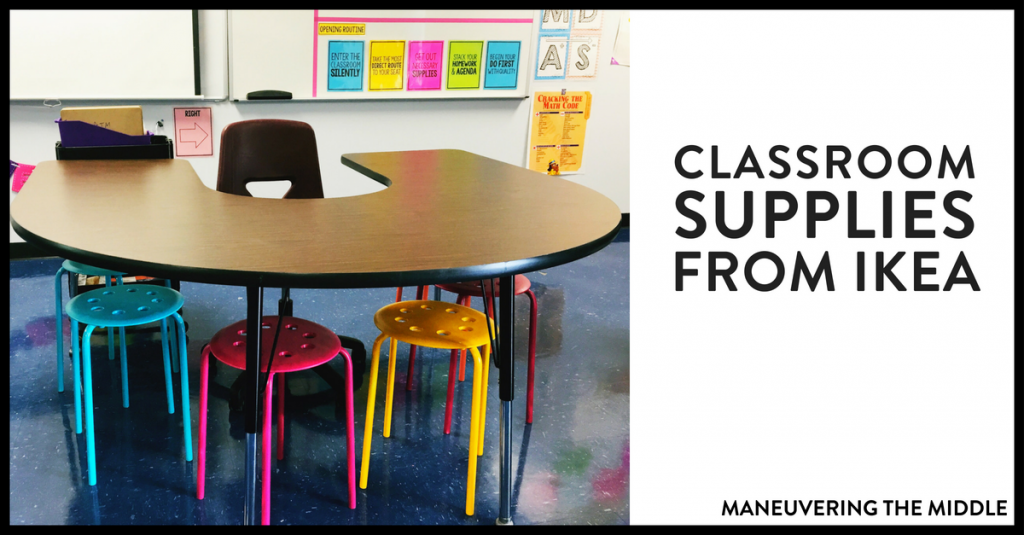 If you are lucky to have some drawers as storage in your classroom (or even some drawers in your desk), this flatware tray could organize the small stuff. Think: dice, erasers, sticky notes.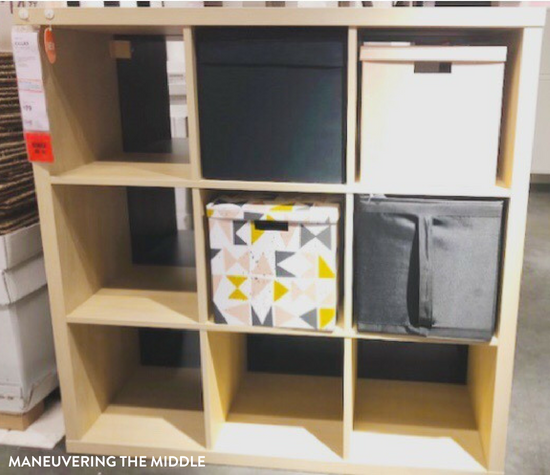 Like many teachers, I have this shelf system (two 2×4 to be exact). Not only do they function as storage (without taking up too much floorspace), but they also provide a perfect spot for the pencil sharpener, the tissue box, and the stapler. I also have the Drona Boxes, which house my whiteboard clipboards, functions as my prize box, and stores other random supplies.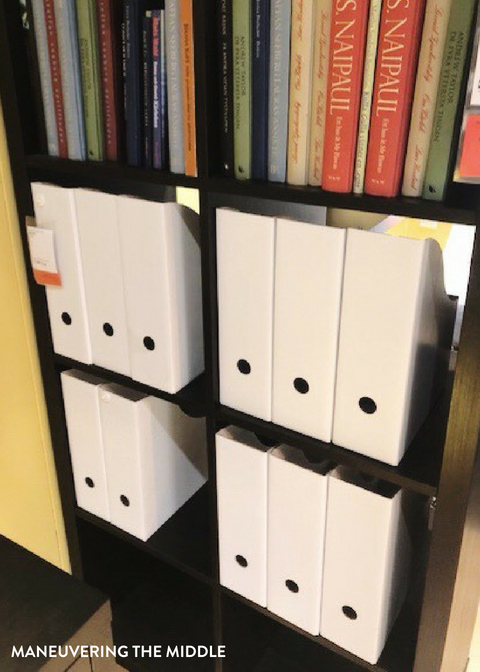 I use wall storage as my turn-in paper bins. I am a big fan of keeping paper off of horizontal surfaces because that is how piles form. I like these because they are sleek and have a smaller footprint than my current setup.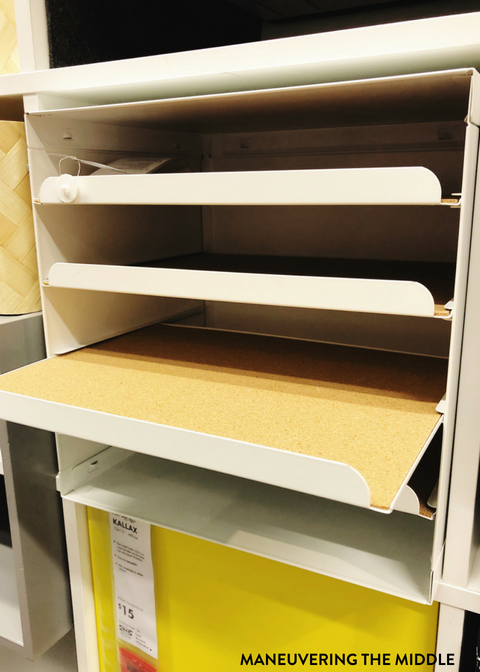 This letter tray will prevent paper pile-up on my desk this year and make it easier to find that one piece of paper. The trays will organize papers like this: hard copies that need to be copied, hard copies that need accommodating, late or absent work that needs grading, and a miscellaneous tray.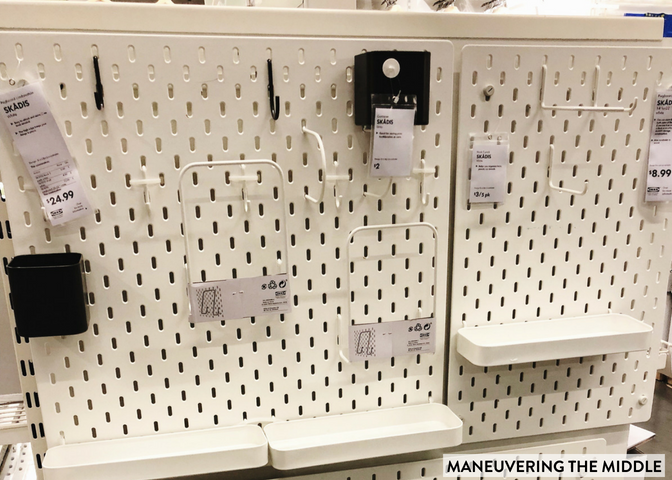 I don't think I say this enough: I LOVE VERTICAL STORAGE. Ikea now sells different pegboard sets depending on what you need to store or hang.
Decoration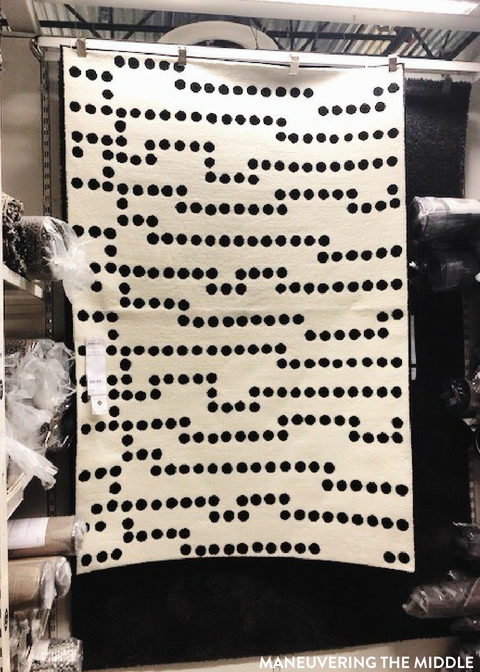 Cute, neutral, and inexpensive rug. Enough said. If you crave more color, Ikea also has this colorful one.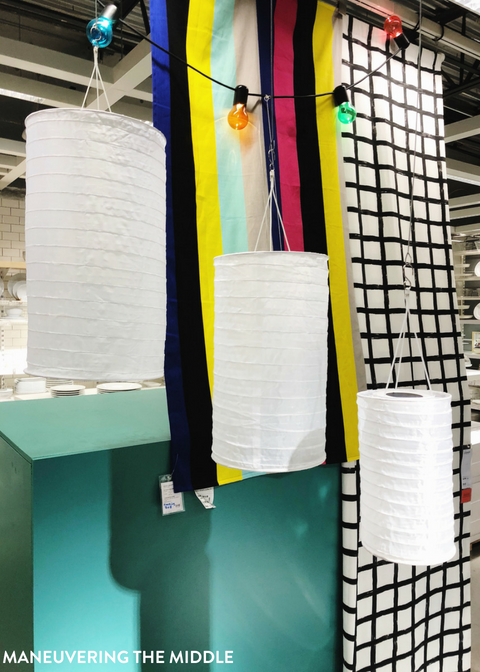 These Ikea lanterns are solar-powered, so they would do best near a window, but how fun are these? I think I would tape rainbow-colored crepe paper to the bottoms for a fun twist on hanging table numbers.
UTILITY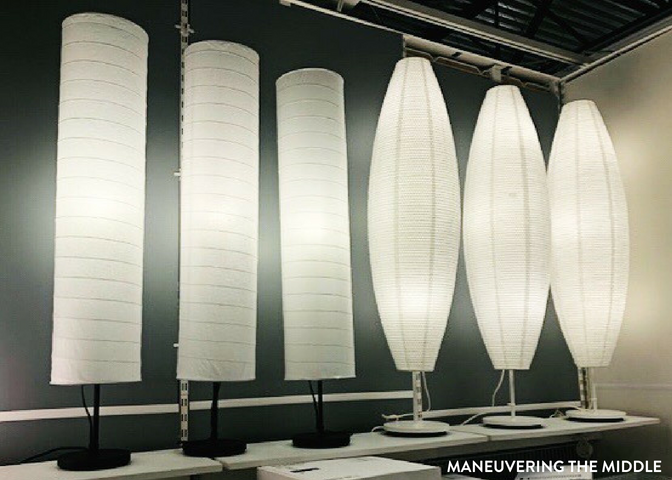 I already have one of these in my room, and it gets used daily. Not just as an additional classroom light, but as the perfect "night light" when students ask to have the fluorescent classroom lights off during movie clips or Drop Everything And Read time.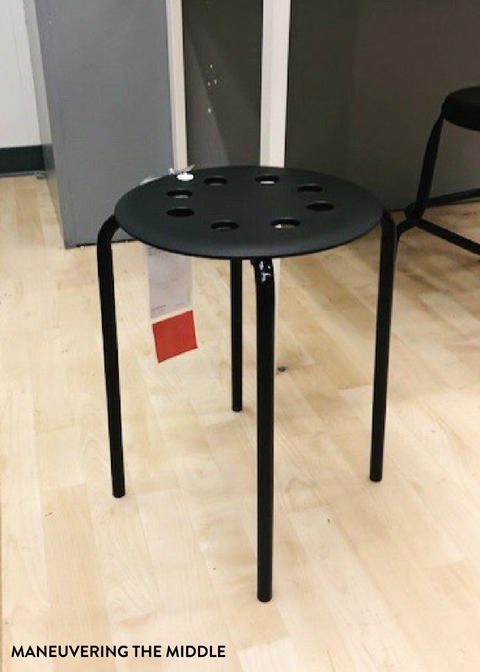 For the price, your can't beat it. If you want to dip your toe in the flexible seating pool, these stools are a low-risk start.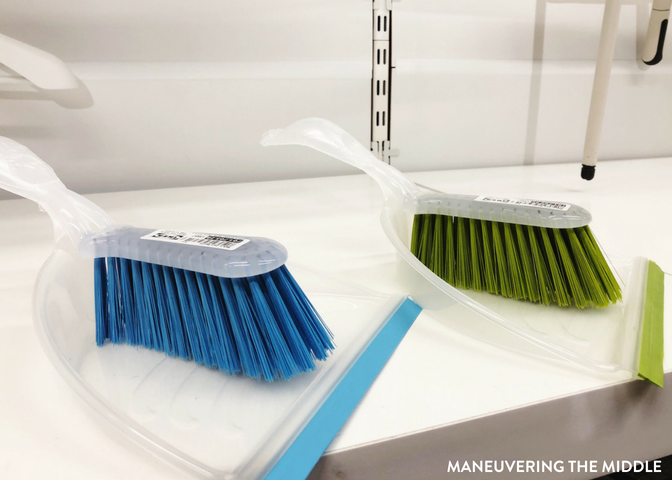 If you haven't had a use for a dustpan in your classroom yet, then your students are much cleaner than mine.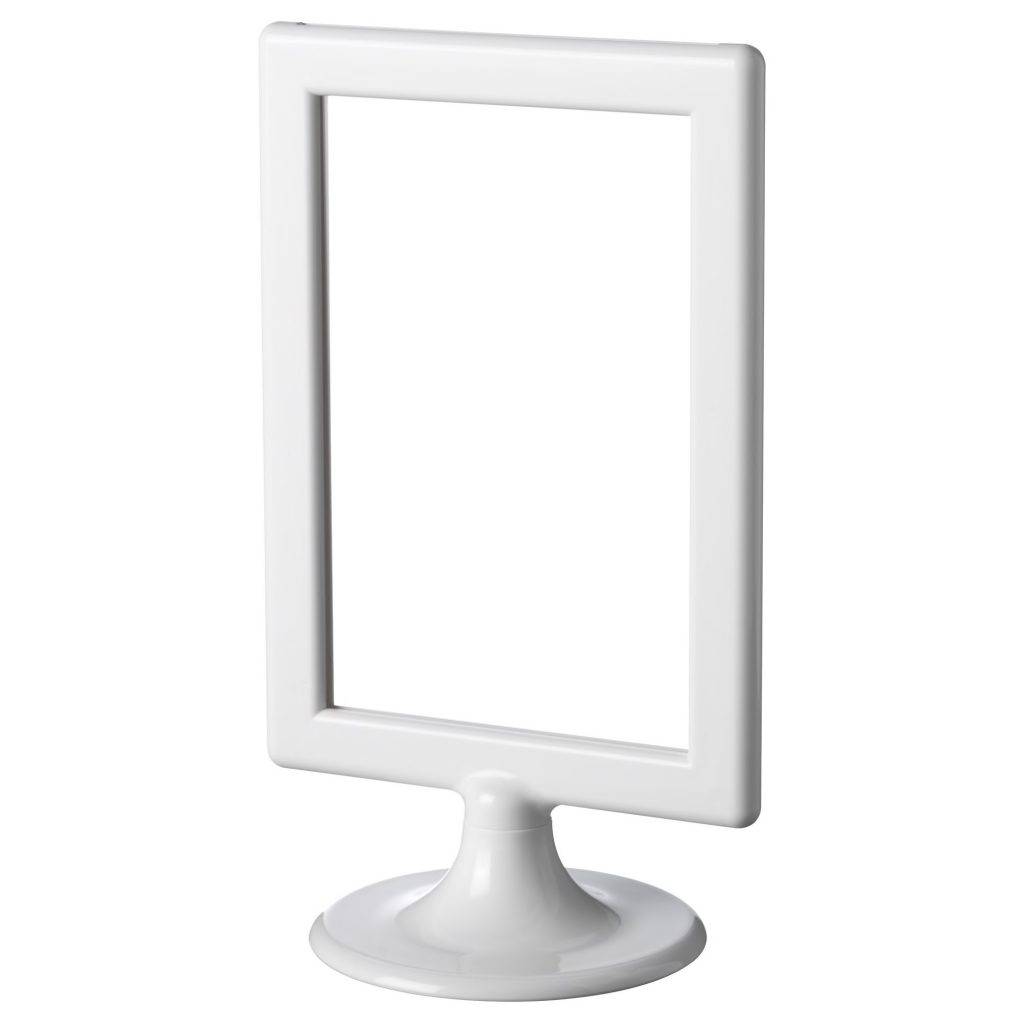 Use this frame to display problems for stations. It's double sided, which makes problems more visible to students than hanging on a wall or setting on a table.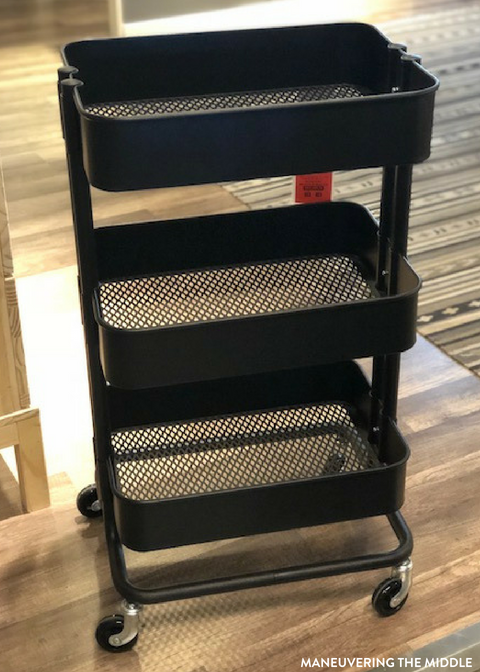 I use this cart for my small group space. See it here. It stores extra dry erase clipboards, dry erase markers, number lines, and multiplication charts. Lastly, it has wheels, so it can move wherever I decide to hold small group that day. I need to buy another one to use at my personal desk space.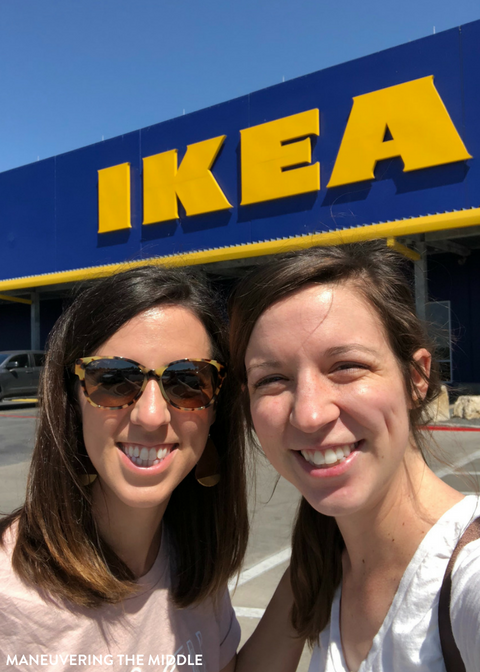 We know it is still summer, but we love dreaming for next year's classroom. What are your go-to classroom supplies from Ikea? What did we miss? Anyone else already planning for their next year's classroom?