A little-known fact about me is that I used to be a diehard couponer.  I am not sure why I started or what compelled me to work the coupon system, but I loved when I was able to get something for free.  Now the only problem is when you get something for free that you won't use or don't have a need for.  I mean, how many bottles of shampoo can you really use?  
But, when I first started teaching, I followed several money-saving blogs and went through a period of time where I felt great satisfaction when I used coupons to get things for free.  Hello teacher salary! Fast forward a few years and two kids later, and my coupon days have come to an end because of the sheer amount of time and energy that must be exhausted.  Today, I wanted to share a little known secret with you– saving money using Ebates.  
Saving Money Using Ebates:  Teacher Edition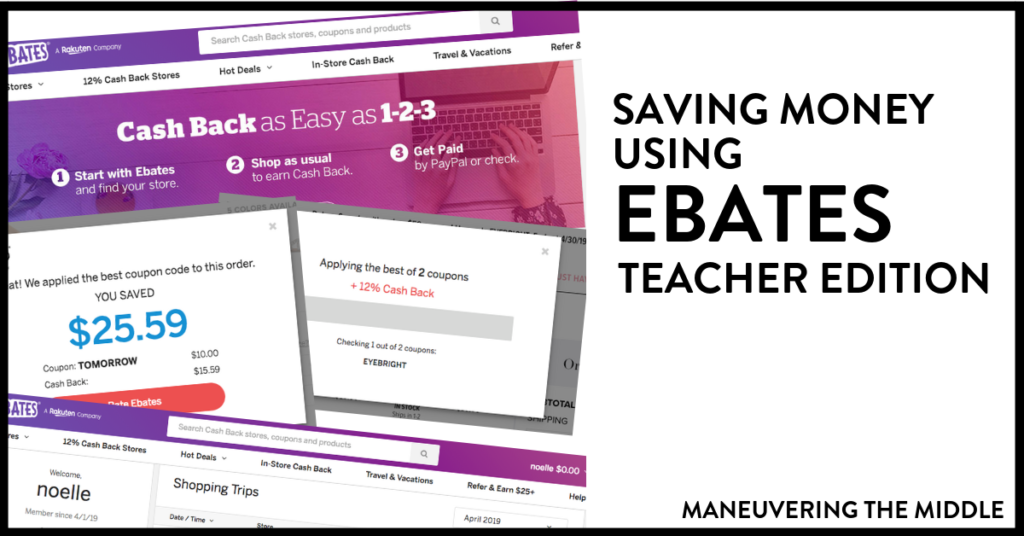 That is, until I heard about Ebates.  Have you tried Ebates yet?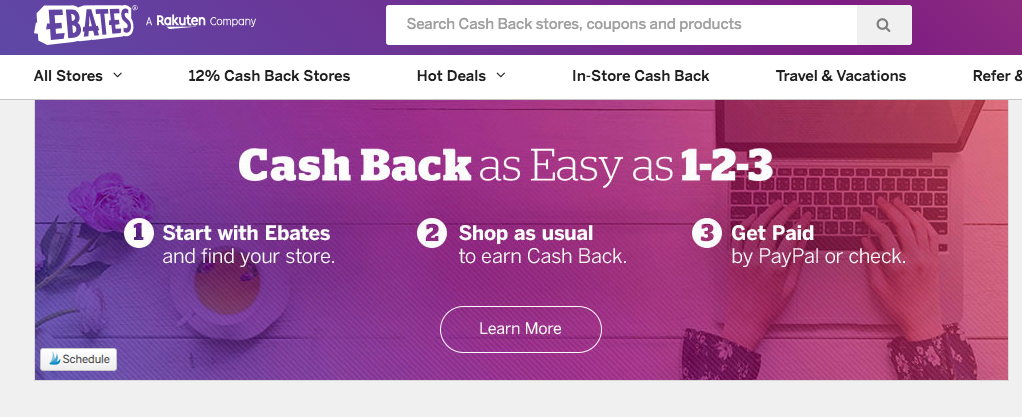 The basic premise of Ebates is that you log in to your account and use their Google Chrome extension to shop as you normally would online.  Key phrase, "as you normally would." Each website has a partnership with varying percentages (ranging from 0.5% to 12%) that you earn cash back on.  All of your purchases accumulate in your account, and each quarter you are sent a check (or a Pay Pal payment) for your total cash back amount. Easy!
My favorite aspect is that it automatically stores coupon codes, and you can easily apply the ones that meet your needs.

How I Use Ebates
For example, I was in need of some new foundation and decided to search for it on Ebates.  I saw that the website has 12% cash back.
I simply added it to my cart, as usual, got a notification that there were two coupons available, and checked out.  Now, not all of the coupons work…so beware. Some of them require certain cart minimums or only work on certain products.  But, you can always go to Ebates and the specific shop to see the coupon details.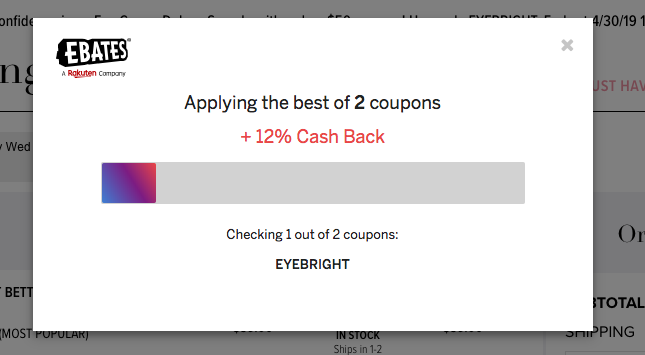 It was so nice to be able to make my purchase and see that I was getting $4 back for a product I was already planning to purchase.  
I could quickly see that my purchase went through by viewing the Shopping Trips page, and the next day, I was able to see my cash back show up.  Win-win!

I love easy things that help me to save money and don't require me to spend any extra money on things I didn't plan on purchasing.  Is this just me, or is it a teacher thing? It is similar to how teachers have an innate ability to turn some leftover obscure object into a lesson.  Teachers are creative.

Ebates didn't pay me to write about this, and there isn't any catch.  However, if you choose you can use my referral link here, then Ebates will add $10 to your account after you make a $25 purchase.  Our site gets $10 too, which keeps things running around here.
Want to try Ebates?
Create an account

Download the Google Chrome Extension
Login to Ebates prior to shopping

Shop as usual — be sure to apply coupons

Save your Ebates cash back

If you shop online quite a bit, then getting in the habit of using Ebates will make a big difference in your ability to save money.  Our family does quite a bit of online shopping because of the convenience, and I am excited to see what I can save. Does anyone else use Ebates?  What other tips do you have?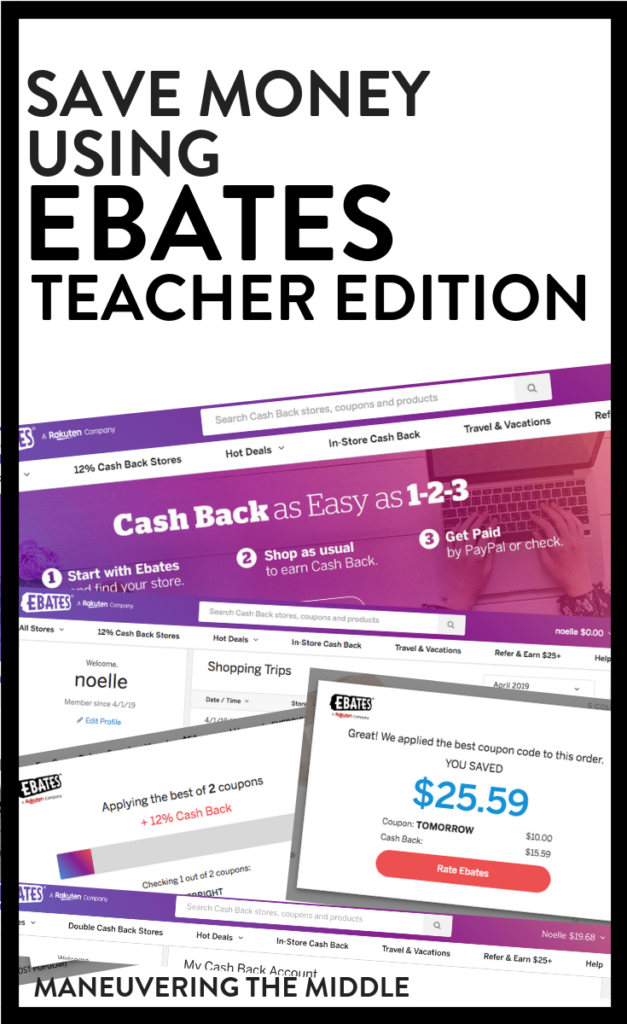 PayPal casino – list of great UK casinos that accept PayPal
Every PayPal casino listed on this page is licensed by the UKGC, meaning the games you play will be fair, your transactions will be secured with SSL encryption technology, and the gambling site online Casinos that accept Paypal itself will be held to strict ethical and regulatory standards. As Editor-in-Chief, Daniel offers his expertise in all things gambling, contributing to a number of topics on Davedealer.com. Marcus is an Editor at paypal casino uk.
There are also numerous popular casino games like baccarat, roulette, blackjack, keno, and video poker. Most of these titles are available on both Android and iOS platforms. You can also use popular options like Skrill, Apple Pay, and Neteller. And, of course, Casino also accepts all the standard payment methods, Visa, Mastercard, and direct bank transfer. To be considered a great online casino, you have to provide your players with exceptional customer support. In our experience, responses are almost instant staff members are extremely knowledgeable.