Summer is mere weeks away, and I know that the countdowns have already begun. This time last year*, I would wake up and think to myself, "Only 2 more Mondays left…10 school days… 7 instruction days…" You name it; I was counting it down. My summers are shorter than the typical schools' summers, so I want to make the absolute most of every day. And, in typical teacher fashion, I composed a summer teacher to-do list!
Teacher To-Do List: Summer 2018 Edition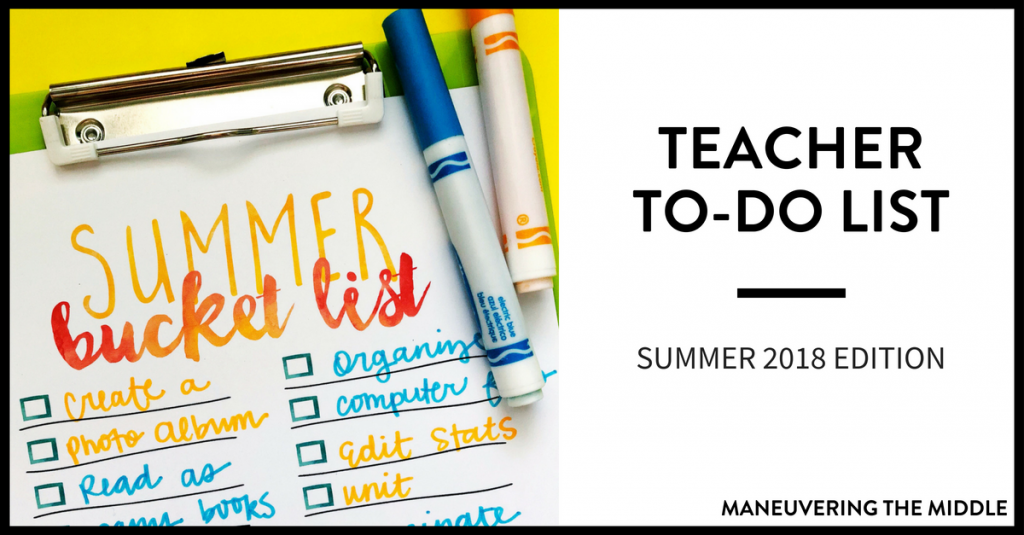 Non-School
1. Spend Time with My Family
Both Noelle and my family have grown, so we will both be spending our summer getting to know our new kiddos.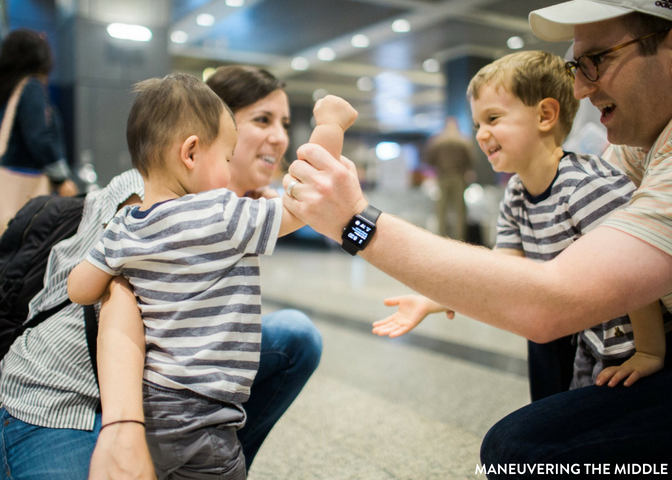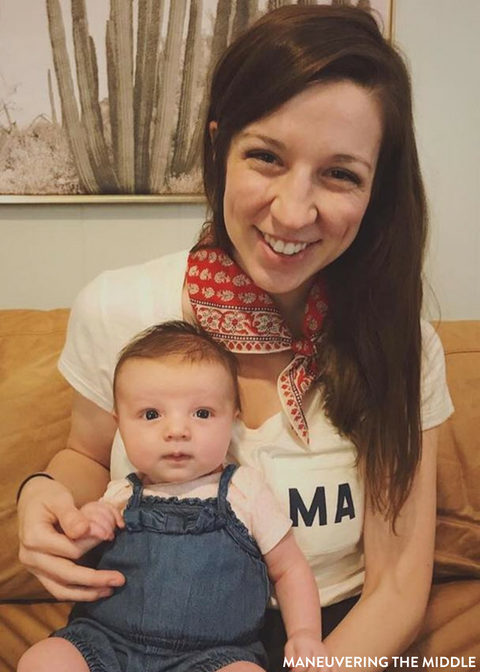 2. Listen to New Podcasts
I currently listen to a handful of podcasts (Reply All, How I Built This, and My Favorite Murder), but I am eager to listen to some new ones. I have heard these are worth listening to:
Dear Mr. Potter – If you love Harry Potter, then you will love this podcast. The host dissects the magical story of Harry Potter book by book and chapter by chapter.
By the Book – Two women share their experiences after reading and living by a new self help book each week.
3. Read Books
These are the books that I plan to start my summer with: The Woman in Cabin 10, Eligible, and Circe.  My 11th grade Literature teacher says this, "My summer consists of finding comfortable seating, usually around my pool in Texas or next to the ocean in Maine, and reading for hours. It is bliss!" I use the app Overdrive to check out books from the library digitally. If you are planning on any road trips, you should consider an Audible subscription for audiobooks.
4. Create a Photo Album
My wedding anniversary falls in June, so every year I create a photo album using Artifact Uprising documenting the previous year with my husband and now, baby girl. I highly recommend their high quality photo books. I use their hardcover version.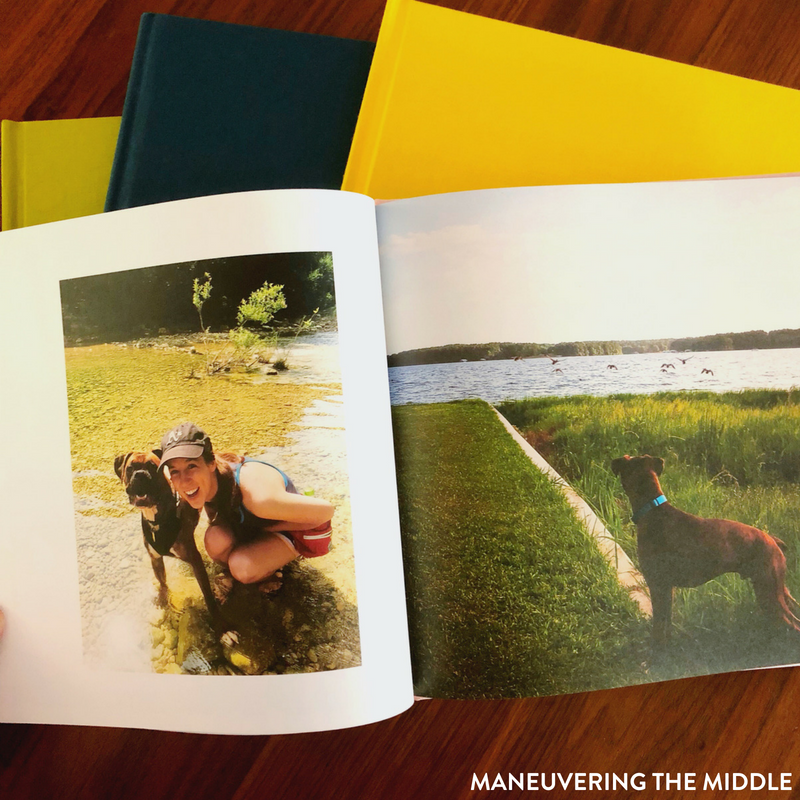 Artifact Uprising is offering Maneuvering the Middle readers 10% off by using the discount code: Middle10. Now through May 26th. Note: offer does not include Volumes, Wedding Bundles or gift cards.
5. Clean Out My Car
If my classroom is clean and my house is clean, then you can bet that my car is not. Things that can be found in my car: bags for Goodwill (that should have been dropped off months ago), empty tupperware containers, cardboard coffee sleeves, crumpled receipts, and about 16 cardigans and jackets. Cleaning out your car is the equivalent of erasing everything on your whiteboard. Fresh start.
6. Go See a Matinee
As a new mother, seeing a movie will probably not happen for a couple of months years. When I was childless, seeing a matinee meant I could get the best seat, put my feet up, and pay less, all while thinking gleefully about how other adults were at work! Ha!
7. Try Some New Recipes
When I come home from work during the school year, cooking is the last thing I have energy to do, which is why grilled cheese sandwiches are on the menu several times a week. The summer serves as a perfect time to try some new recipes. I plan on trying some recipes from Magnolia Table. Last summer, I tried a few weeks of Blue Apron.  I found it to be delicious but also expensive.
8. Work Out
Since I won't be burning calories circulating my classroom, I am going to need to get my steps in another way. Summer means daily walks for my dogs and yoga on ambitious days. My friend, Carley, swears by Pure Barre, and I have several friends into Crossfit. All I know is I would like to get out of my maternity jeans and into my regular jeans!
School Related
9. Organize My Files
Hear me out! Before summer is underway, I like to spend time organizing my desktop, Google Drive, and Dropbox. This will make finding that one document a breeze next school year.
10. Revamp My Last Unit
The last unit I teach is Statistics. And it is always the unit that gets my end of school teacher brain. I am SO tired at this point. My first three units are perfected each year while my last couple of units hardly see improvement. While I have the time and my brain is no longer end-of-year-teacher-tired, I plan to take a couple of hours to revise and edit that last unit.
11. Laminate While I Binge Watch SOMETHING
Lamination is a double-edged sword. On one side: It takes time and energy to laminate. On the other side, it saves materials to be used from year to year, so that you will not waste time and energy in the future to reprint or copy. The summer provides the perfect opportunity to laminate! Since it is inevitable that I will watch Netflix, (any recommendations?) I plan to laminate task cards and station activities.
Don't have a laminator? This is the one I have, or Amazon carries a less expensive version here. 
Have you started your end of school year countdown yet? What are you guys up to this summer?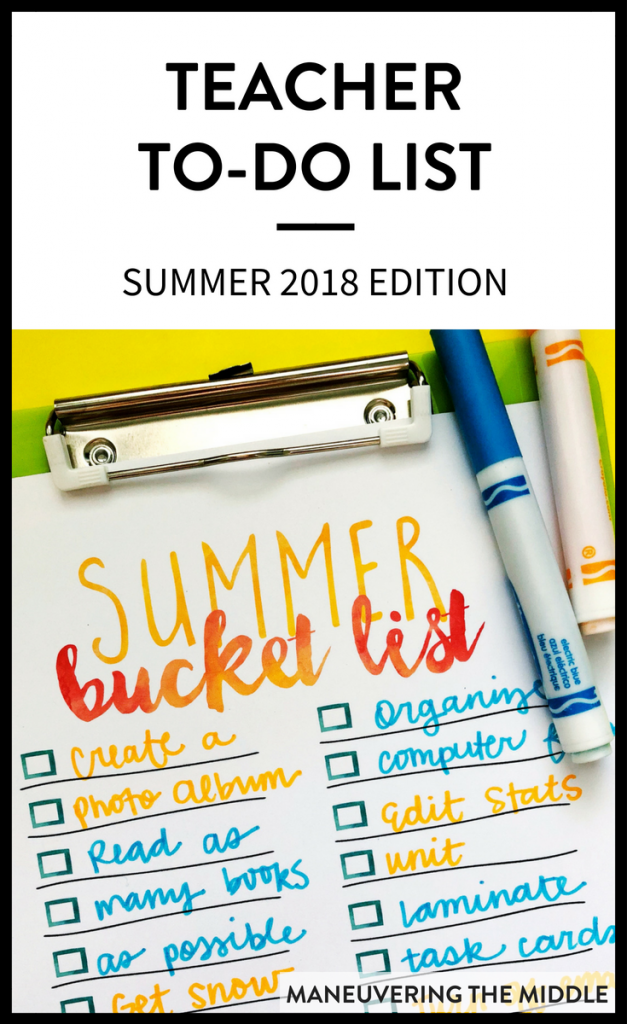 Summer Bucket List Printable provided by Little House Studio.
*I am currently on maternity leave, so my countdown was to my due date.