I wish I would have known about Edpuzzle sooner! Since remote learning is the new normal, we are all learning about awesome, new-to-us tools. Teaching will never be the same, but I think that is a good thing. Let's talk about Edpuzzle.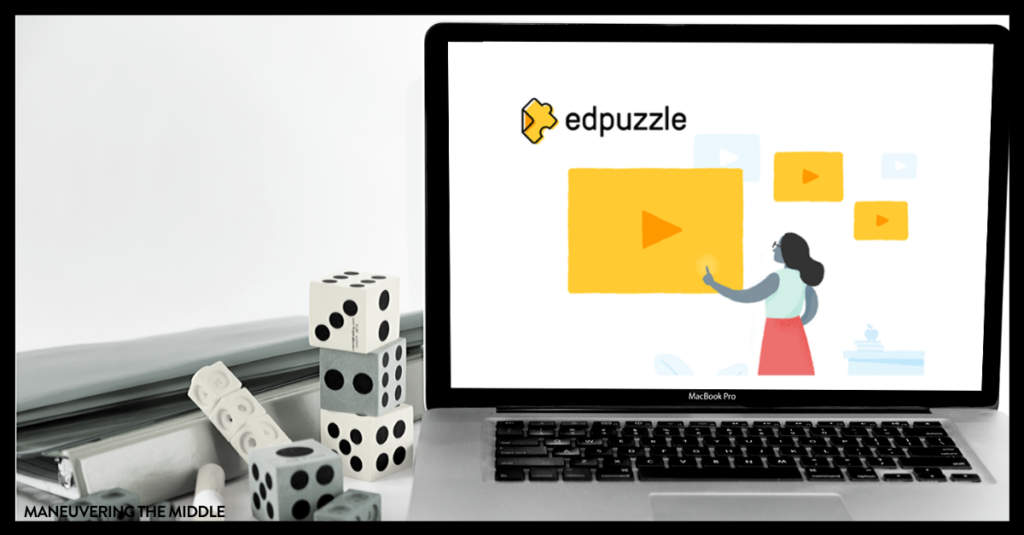 Technology Spotlight: Edpuzzle
Edpuzzle Features
Edpuzzle is an easy-to-use platform where you can:
Make any video your lesson (from YouTube, Khan Academy, or self-made)

Find video lessons created by other teachers, including formative assessments

Adapt videos by embedding your own questions or audio 

Assign a video to your students and get beautiful, hassle-free analytics

See which students watched the video and their level of comprehension 
Students can re-watch the video as many times as they need at their own pace, while you can easily check their progress from your account. 
Since I had not used Edpuzzle before, I took a look to see just how easy it would be to create a video lesson. I was able to easily filter through videos based on subject, grade level, topic, and even down to a specific skill.
Finding and Editing Video Lessons
I found a thorough video explaining how to teach elimination using substitution in the video library. Great start! The video was around 6 minutes long — a perfect length for middle schoolers who have limited attention spans and are not in an actual classroom setting. My favorite part was seeing 7 checkpoints already embedded in the video forcing students to stop, evaluate what they are listening to, answer multiple choice or open ended questions, and/or rewatch the previous segment for optimal retention. You can make a copy of this video lesson and change any of the checkpoints to best suit your students. You can even add audio in the beginning and end of the video giving students directions or just to say hello! While I do want my students to hear me teach each lesson, this option cuts down on many of the steps involved in recording live lessons. You do also have the option to remove all of the audio from the video and record your voice teaching instead. 
Let's summarize all the ways you can edit the video:
Edpuzzle allows you to crop the video.
Edpuzzle has a voiceover tool that allows you to add emphasis or include additional information.
Edpuzzle allows you to add questions. Check students' understanding right away by adding multiple choice or open-ended questions.
Take a look at this video showing these features.
EDPUZZLE IS TEACHER FRIENDLY
It has an app that students can use to watch videos and answer questions from their phones.

Students cannot skip ahead to the questions. They have to actually watch the video. And if students leave the page, the video automatically pauses. They have thought of everything! You have to select this feature, but what a brilliant option! 

It has math symbols and functions that you can input for questions and answer choices.

You can give automated feedback responses if students choose a certain answer choice. Example: "This answer choice is not simplified" or "Pay attention to the decimal point" if students answer incorrectly. 

Closed captioning is an option on many videos. Some videos allow you to use closed captions in a different language. 

You can share Edpuzzle videos to any LMS including Canvas, Schoology, Moodle, Blackboard, PowerSchool, or Blackbaud.

Your students do not have to have an Edpuzzle account. They can complete their work on Edpuzzle inside your LMS of choice.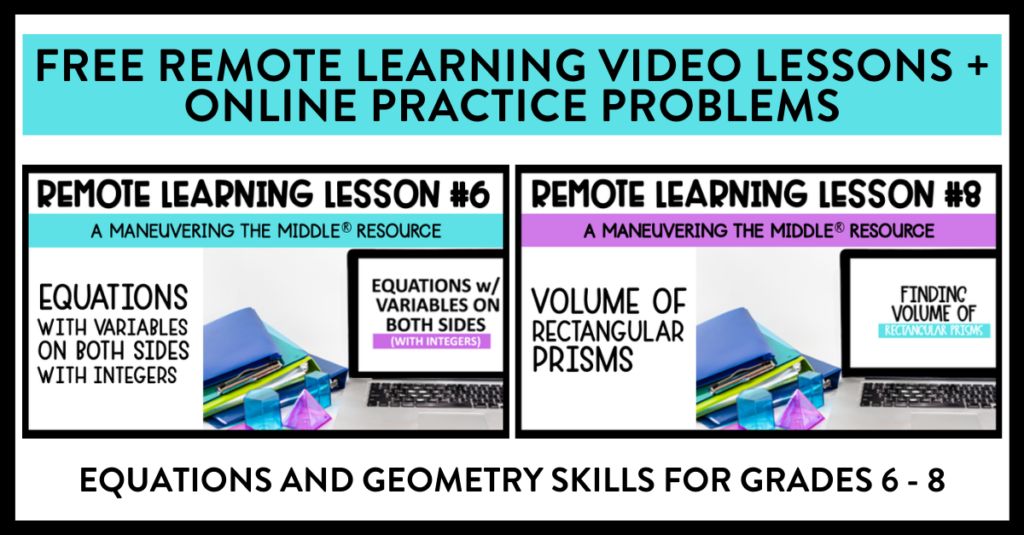 Many teachers in our Facebook Group have been using Edpuzzle with our FREE Remote Lesson videos. Here are a few of the videos we have found of Maneuvering the Middle videos edited by teachers that already have questions embedded for you. Thank you, teachers!
What else is awesome about Edpuzzle? How do you use it?  I keep thinking about how a teacher could use this inside the classroom as well. Stations, tutoring, end-of-year testing review…there are so many opportunities!