A flipped classroom might be the perfect solution for the teacher who has spent the last year making instructional videos. Those videos represent so much time and energy – surely they don't have to go to waste when everyone is back in the classroom. We interviewed the flipped classroom expert to learn more.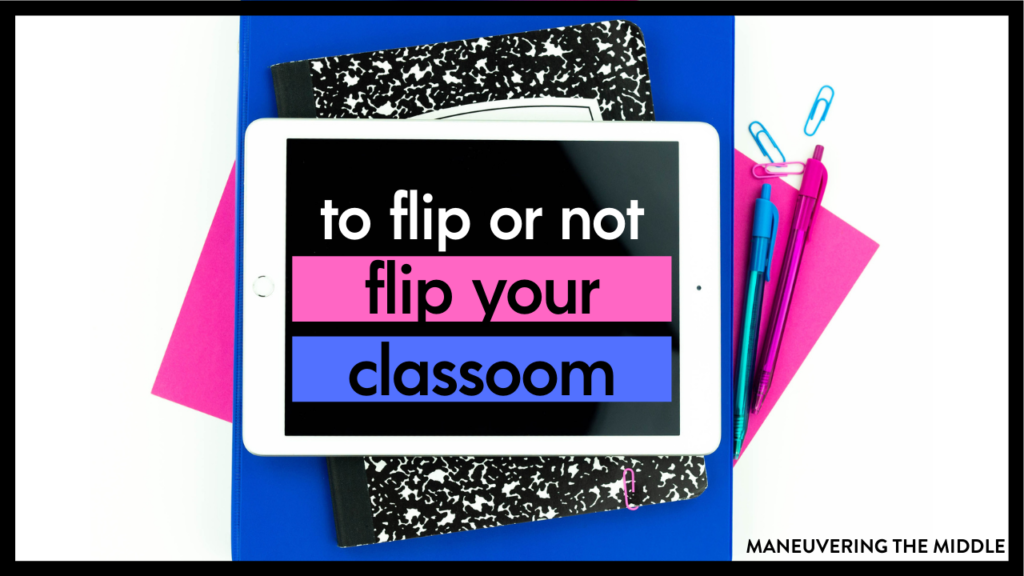 Check out the player to hear the interview, or you can read the transcript that has been edited for succinctness below.
Who is our expert on the flipped classroom?
Mandy Rice, high school social studies teacher and mom of three, felt that her pace in the classroom was unsustainable. In her second year of teaching, she flipped her classroom and began training other teachers on the flipped classroom model. She now hosts The Sustainable Teacher Podcast and is the founder of Teach on a Mission.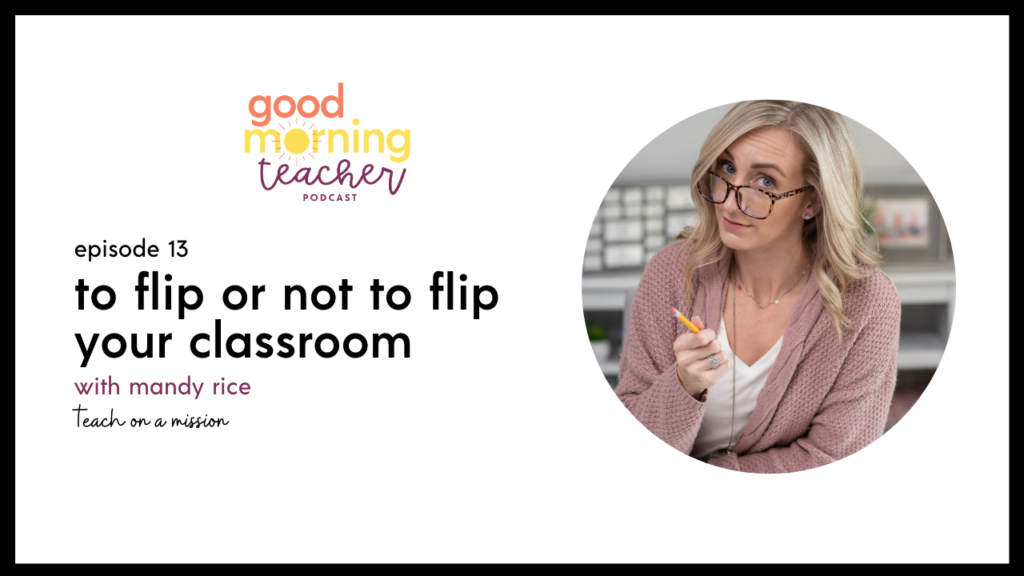 What is the flipped classroom?
In the traditional classroom model, a teacher presents a lesson from the front of the classroom, students take notes, and typically, students go home and work on problems in isolation.
The flipped classroom model literally flips that sequence of events. Students listen or watch a lesson the teacher has assigned virtually at home and the practice (the messy part of learning) happens inside the classroom where the teacher is available to help. Students can ask questions and collaborate with their peers.
What are the benefits to the flipped classroom?
You are shifting how you use your time. For example, Mandy taught 4 sections of A.P. Psychology. Before flipping her classroom, she would present the material for about 30 minutes each class period, multiplied by the 4 sections to equal about 2 hours spent teaching. In the flipped classroom model, it takes (approximately) an hour to create the slides, press record, present the lesson, edit, and hit publish. It saves you time and energy!
But more than that, you are now more available to your students during class time – the entire time. You have taken the content delivery out of the class time. Teachers can be more effective with the time spent with their students.
Students feel relief that their teachers are more available to them. They don't feel like they are burdening their teacher with questions because their teacher is trying to accomplish 16 different things.
I'm not ready to fully commit. Please advise.
Initially, Mandy struggled when she didn't fully commit – she would flip her classroom for one unit, but it wasn't great because it wasn't predictable for her students. When she did fully commit to the flipped classroom model, the only homework that students ever had was her videos lessons.
Students felt comfort by this predictability. Her students grew in their ability to ask great questions and determine where the holes in their own learning were. They began to advocate for themselves during class time.
What do you do when a student doesn't watch a video?
Mandy talks more about this in more detail here on her podcast. Check it out because there are so many great, actionable steps!
You have to have a process in place when this happens. It is going to happen. You cannot make that learning optional. And giving a 0 still makes it an option for some students. Decide on a process and that way you don't have to think about it in the moment. No frustration or emotional judgement.
What you should NOT do – deliver that missed content in your classroom. For the students who did watch the video for homework, they will feel frustrated, and ultimately you are enabling students to not watch the videos if you redeliver the content in class.
How can you learn more about the flipped classroom?
Mandy has an online teacher workshop coming up in May: 3 Insights to Flipping Your Classroom: Being More Sustainable in the New Normal of Education. You can register for the hour-long workshop by clicking here. Bonus: you will also receive a freebie for joining!
What do you think of the flipped classroom? Are you going to give the flipped classroom a shot?