In my classroom, students would respond with an emphatic, "YES!" when I announced the start of any type of math project. Despite that unanimous affirmation from students, I found projects were a challenge to plan and implement. Fortunately, Maneuvering the Middle has been hard at work to do this heavy lifting, so teachers and students can enjoy projects!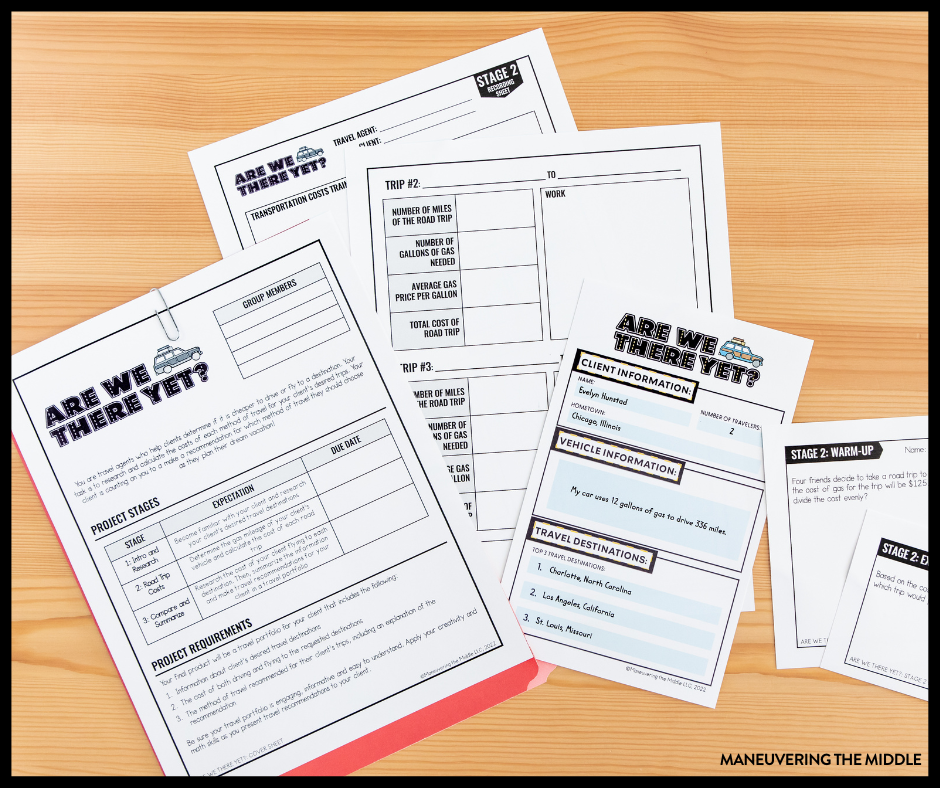 We are so excited to announce our amazing middle school math projects for 6th, 7th, 8th grade math and Algebra 1 are complete and ready for your classroom!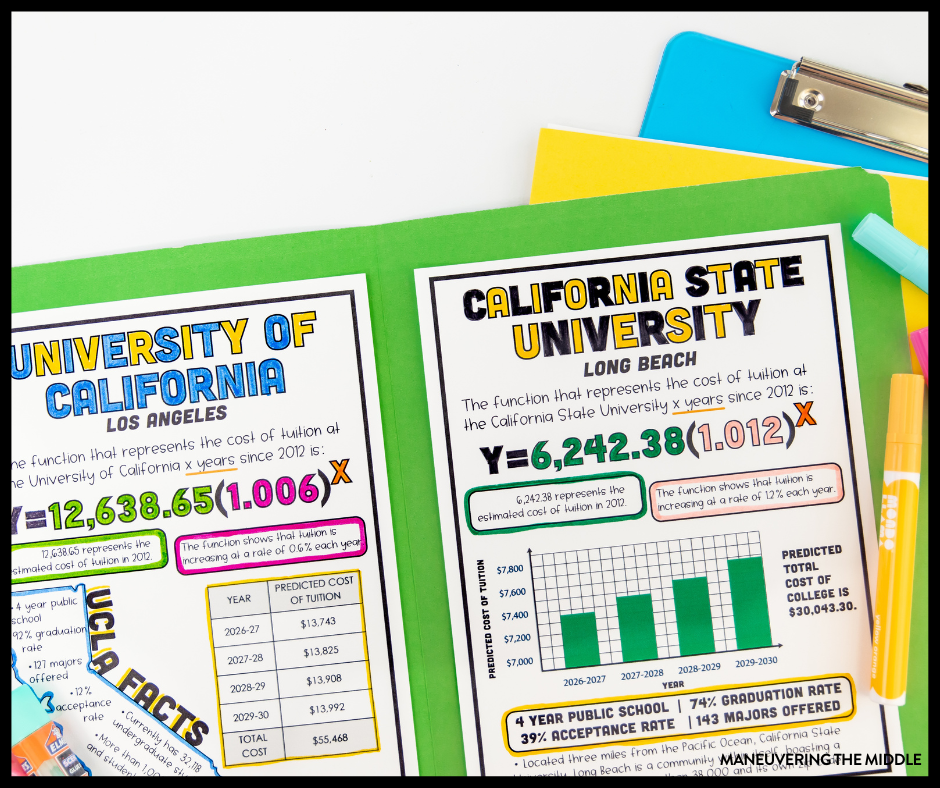 Benefits of Implementing Projects in Math
There are numerous benefits to students working through the open-ended nature of projects in math. This list is non-exhaustive, and I would love to hear additional benefits in the comments below.
You get to see different students shine – This is exciting to see! The students who may not excel in a traditional math setting can truly step up to really surprise you when given the opportunity to complete a challenge creatively.
Students are able to use different parts of their brain – Projects, by nature, involve synthesizing and analyzing information in a way that does not always happen in a standard instructional setting. Not only that, but students will practice skills like orally presenting their findings or displaying their work in a visually appealing way.
Students problem solving in real-world scenarios – When students ask, "When will I ever use this?" then it may be time to start a project. Here is a snippet of what our projects ask students to solve:
Rational Numbers + Linear Relationships
Financial Literacy
All of our projects are jam packed with everything you need to implement a project from start to finish.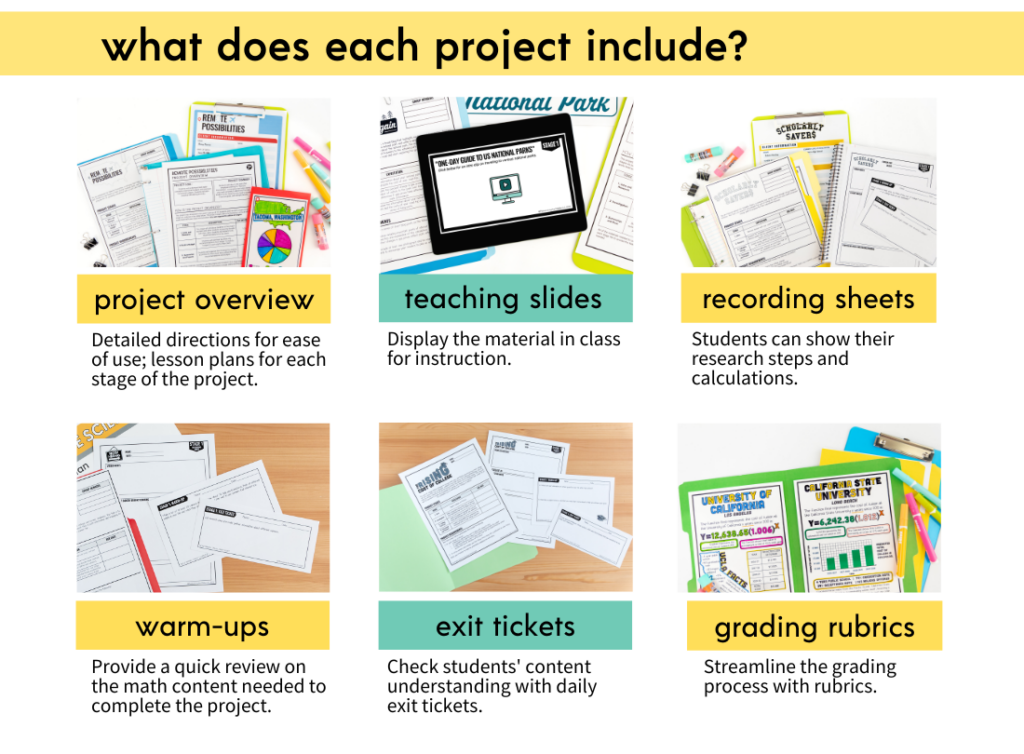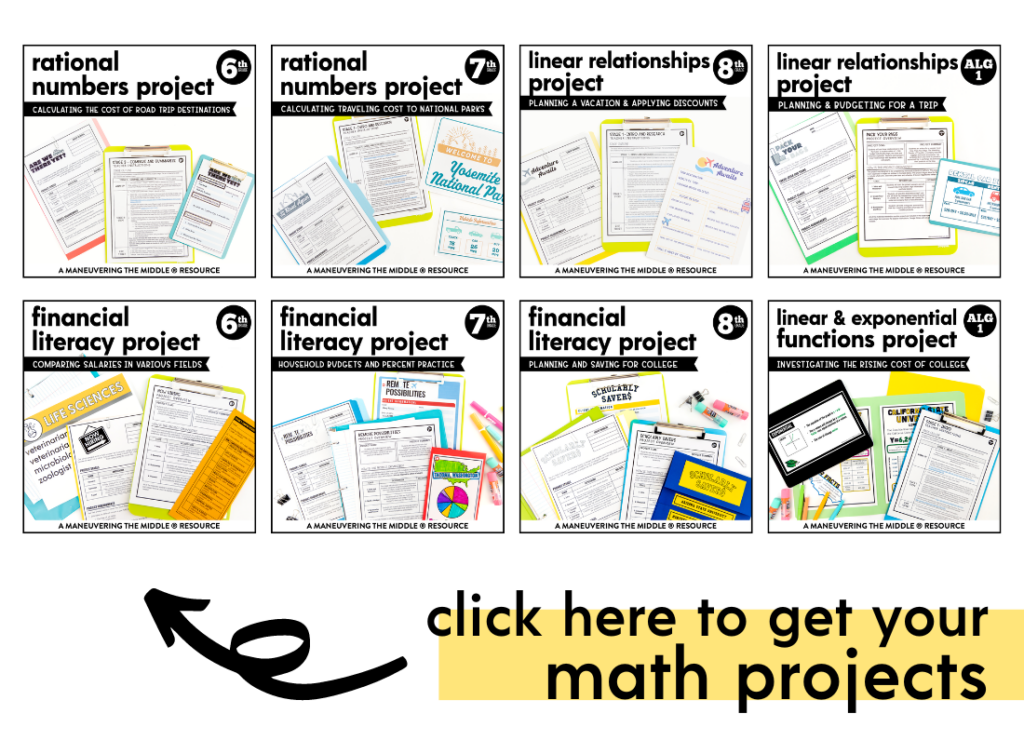 Projects are an alternative to tests – Students take so many tests in a year. Why not replace an assessment with a project that does the same thing?
Projects are great for that interim time – Do you have 4 days before winter break that you aren't sure what to do with? Is Thanksgiving Break coming up, and starting a new unit doesn't make sense? Projects are your solution!
Projects help create a positive classroom environment – You can read more about how to build a classroom environment conducive to projects here, but in my personal experience, my classroom felt more joyful when projects were taking place.
Have you implemented projects in your classroom? What benefits have you and your students experienced by working on projects in your classroom?