The beginning of the school year can be stressful. The beginning of THIS school year is stressful for many more reasons than usual! The good news is that you aren't the only one in this boat. Teaching during COVID will require us to address some of these challenges together, and what you can do to make this year the best one yet!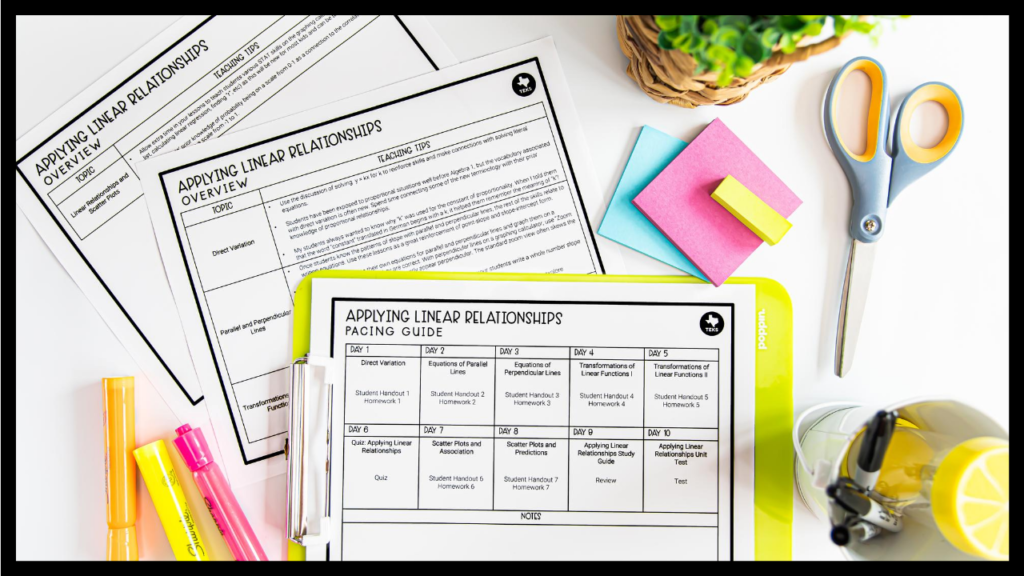 TEACHING & PLANNING During a Pandemic
Challenge #1: My Students are Behind
Good news! So are everyone's! "Behind" is arbitrary when most students missed out on key classroom instruction in the spring. My advice is to avoid mentioning that they are behind. Keep things positive! Students will follow your lead. If you act stressed about what they do not know or how far behind they are, they will follow suit. Instead, communicate to students that hard-work and a good attitude will be necessary for a successful year. 
As math teachers, we already scaffold important concepts. Catching students up is something already ingrained in your teaching ability.  Prepare for lessons and concepts to take a little more time. Plan to reteach or review a few concepts from the previous year (like you would any year). Do not think you will have to find 2 extra months of time to fit everything your students missed the previous year into your scope and sequence.
We have to balance the idea of mastering the material but also moving forward.
Challenge #2: What Should I Teach?
That is a great question! Now that you aren't as stressed about how behind your students are, the question is, what you should focus your limited instructional time on? Not all standards and skills are created equally. The document below shows that there are major clusters (green squares) of standards that will be crucial for students' mathematical trajectories. There are also supporting (blue squares) and minor clusters (yellow circles) too. While they are all still important, they won't have as big of an impact on future grade level's mathematics.  Teaching during COVID will require you to focus on the major clusters and take some time away from the minor clusters. 
You can find more information from Achieve the Core here.
6th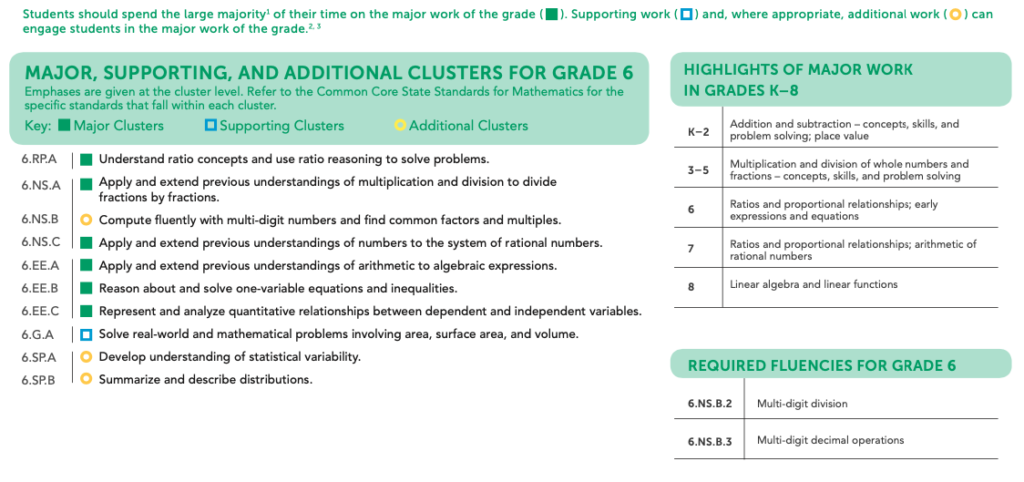 7th
8th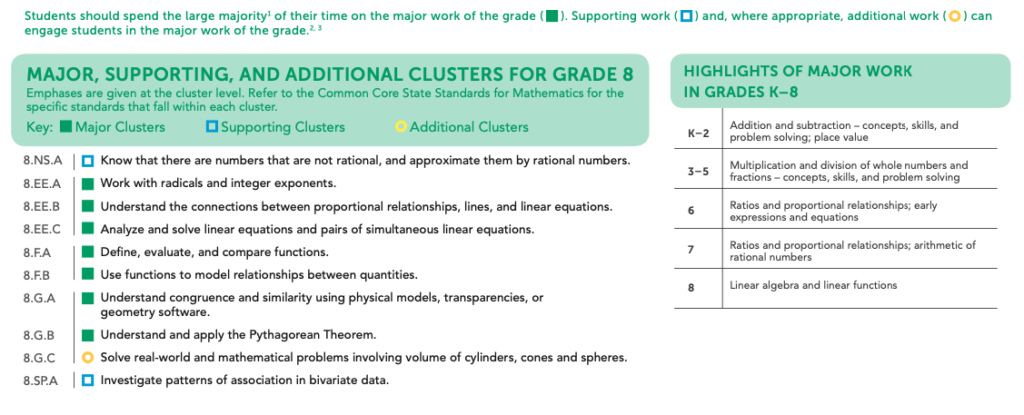 If you can, check with your students' teachers from the previous year and ask if any major work wasn't covered, so you can make time to cover it.
Challenge #3: Technology
There are just so many different permutations of what technology you and your students have or don't have access to if you are working within the lens of remote learning or a hybrid model. I will link to every post we have written on technology and include videos that I think will be helpful.
If you join our Facebook group or visit our Facebook page, there are even more helpful videos (and helpful teachers).
Challenge #4: Social Distancing 
If your school plans on starting the year in person, then I can understand how stressful that will feel. I wish I had solutions, but I obviously do not. Teaching during COVID will require flexibility, a positive attitude, and also that you advocate for yourself if you feel like your health is not priority to your school leaders. I do think painter's tape on the floor to help visualize distance for students will be helpful. Virtual manipulatives will be necessary. This website looks like a great resource! We also added social distancing posters to our classroom pack. If you own it, you can get the update by redownloading. If not, you can find it here.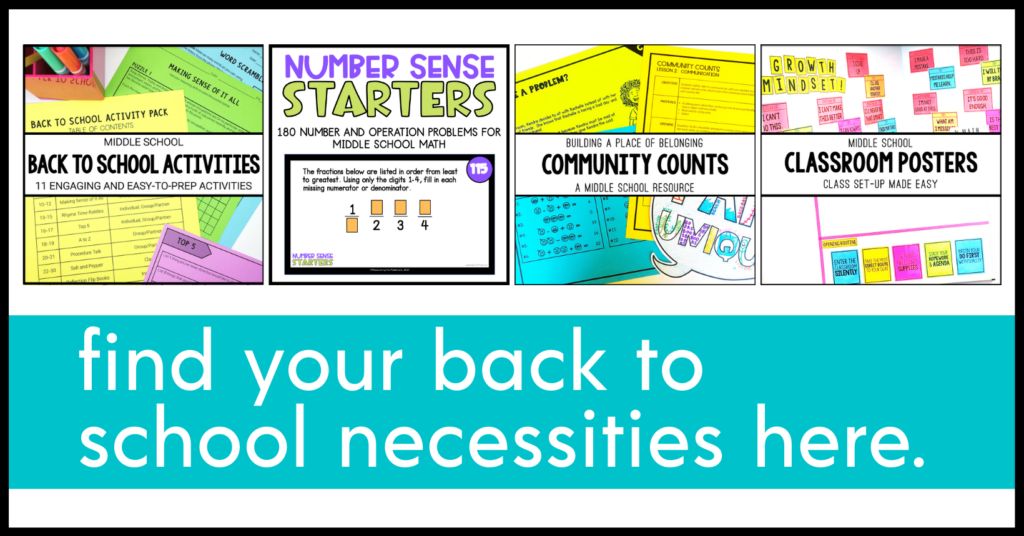 If you joined us for the Draft Your Math Blueprint Webinar last week, then some of these tips might sound familiar. What did I miss? What challenges can you add? What tips would you share?