The school year has either started or is about to start. No time to waste! Here are 15 remote teaching videos that will hopefully help you make some of this technology transition a little bit easier. 
Note: We receive questions about "how to do _____?" so frequently. Below are our most popular. We also have a video library for any other FAQs related to using our resources that you can check out here.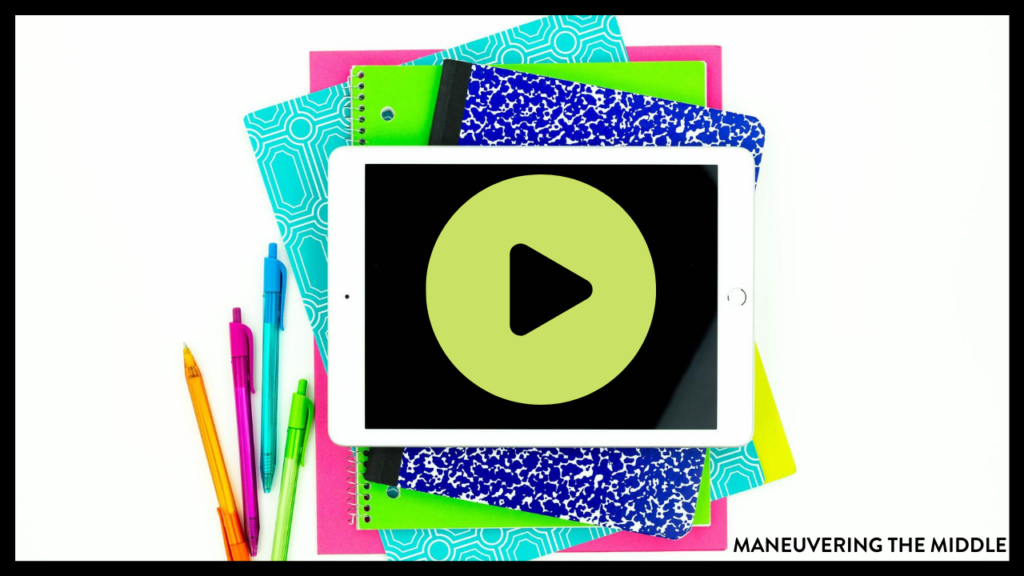 15 Remote Teaching Videos to Get You Started
What is the difference between Nearpod and Pear Deck (both Google add-ons)
How to Do a Split Screen
Teach your students how to split their screen so they can watch a video or be on Zoom while taking notes at the same time.
1. On Chromebook
2. On iPad
3. On Macbook
4. How to Record and Write on an iPad
5. How to Record and Write on a Desktop
6. How to Record and Write With Your Cell Phone acting as a Doc Camera
7. How to Record/Teach Live Using the Hue Doc Cam
8. Using Interactive Whiteboards in Google Meets
9. Using Interactive Whiteboards in Zoom
10. What is the difference between Nearpod and Pear Deck (both Google add-ons)
Getting Started with Your LMS
Many districts are opting in to various Learning Management Systems which can be stressful for a teacher that used something different until now, or who has never used one before. There are so many features and ways to use them; I could never become an expert in every LMS. Thankfully, there are some amazing experts who have already figured it out.
11. Teaching Remotely Using Canvas
Mallory Camera's YouTube channel covers so much more of what Canvas has to offer. I would check it out here.
12. Getting Started with Schoology
Tech Teach and Transform has a very comprehensive YouTube channel on Schoology. If you have a very specific Schoology need, I would check out her channel here.
13. Getting Started with Google Classroom
14. How to Use Microsoft Teams for Remote Teaching
15. How to Create an Interactive Notebook
Many teachers are excited to create a digital interactive notebook for their students. Here is a helpful resource we found, but just a friendly reminder that you do not have to create one for remote learning to be successful!
What are we missing? What haven't you quite figured out? If you need videos to help with math instruction, check out our Remote Learning Packs here.