The first days of school are upon us! (If you haven't already started teaching, make sure to check out our post on remote learning routines and procedures to teach your middle schoolers.) This post will answer the question: "What is a fun activity to start the year off with my students online this year?" Here are our top picks for back to school math digital activities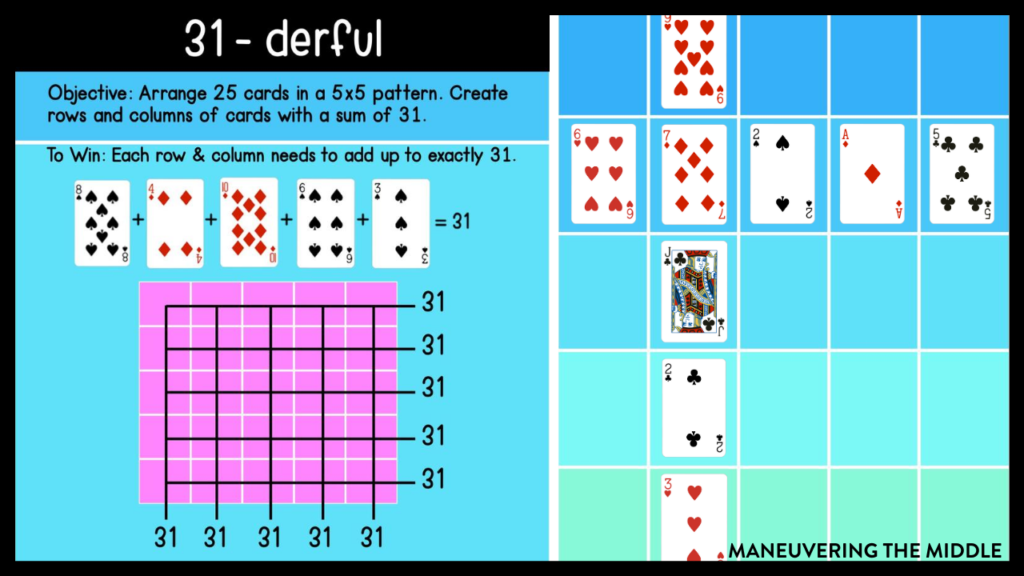 Desmos Four 4s
I played Four 4s with my students the last 4 years in class. This is a great way to get students excited about math and it is really accessible to every level! The objective is to make numbers 1-12 by using exactly four 4s using any type of operation. Example: 4+4+4-4=8. My students loved it so much that they begged to play again — all I had to do was make it Five 5s!
Jo Boaler's Youcubed Activity Playlist
I am a big fan of Youcubed's Week of Inspiration Math. Before, my students would watch videos on growth mindset, we would discuss, and then complete an activity in groups. Now the website has evolved for distance learning. You can create a custom playlist from their expansive library of videos and activities, download, and share. You can find the middle school playlist here.
31-derful
This activity was a big hit with my high school students. The objective is to create a 5×5 grid of playing cards where each row and column add up to 31 (or whatever number you choose). I never quite recovered a full deck of cards after my first year, so I didn't use this activity again. However, it was super easy to make digital, so click on the image below to grab yourself a freebie! You can read more about 31-derful from Everybody is a Genius which is where I got the idea years ago. It forces students to problem solve but is also accessible to all learners.
CLICK HERE TO GRAB 31- DERFUL &  ABOUT ME ACTIVITIES!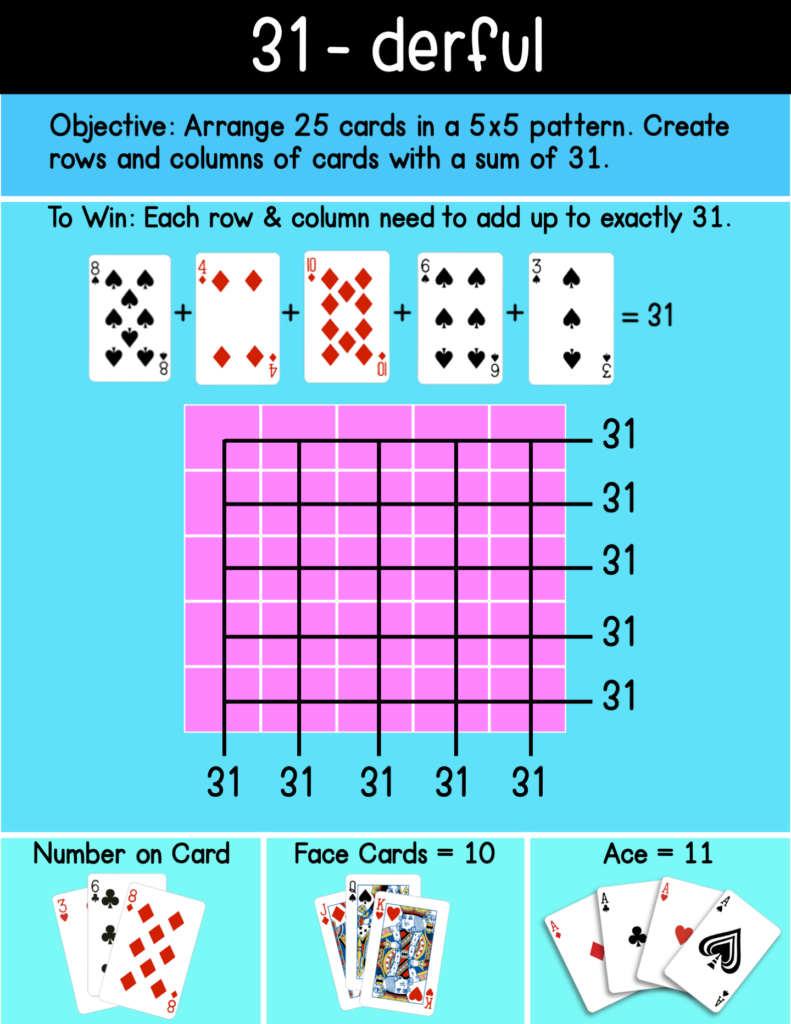 About Me in Numbers
Are you even a math teacher if you have never done an About Me in Numbers worksheet during the first week of school? I went ahead and created one for Google Slides for you to use. I left it pretty open-ended for students to get creative with it. This would also be a great activity to introduce students how to add text boxes, insert images, scale, and show them additional formatting in Google Slides.
CLICK HERE TO GRAB 31- DERFUL &  ABOUT ME ACTIVITIES!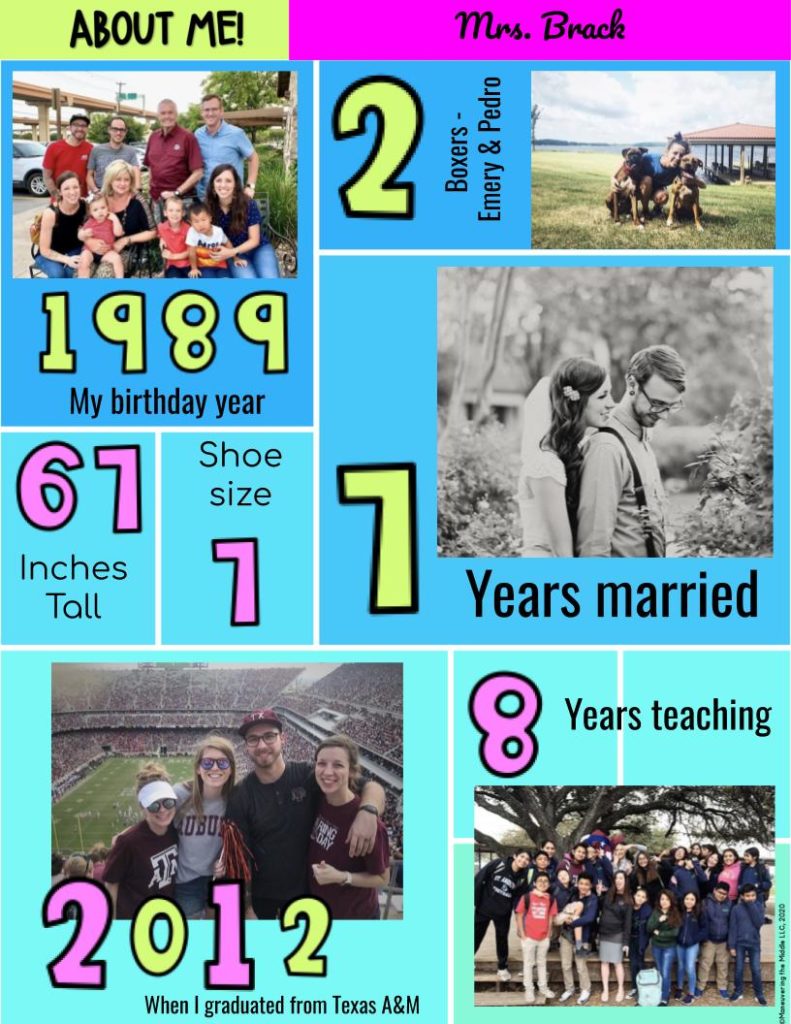 Digital Math Activities
If you are looking for something else, check out our digital math activities here. Interactive and engaging! Teachers and students love them! Please note that these are not free.
UPDATE: ALGEBRA I DIGITAL ACTIVITIES ARE NOW AVAILABLE!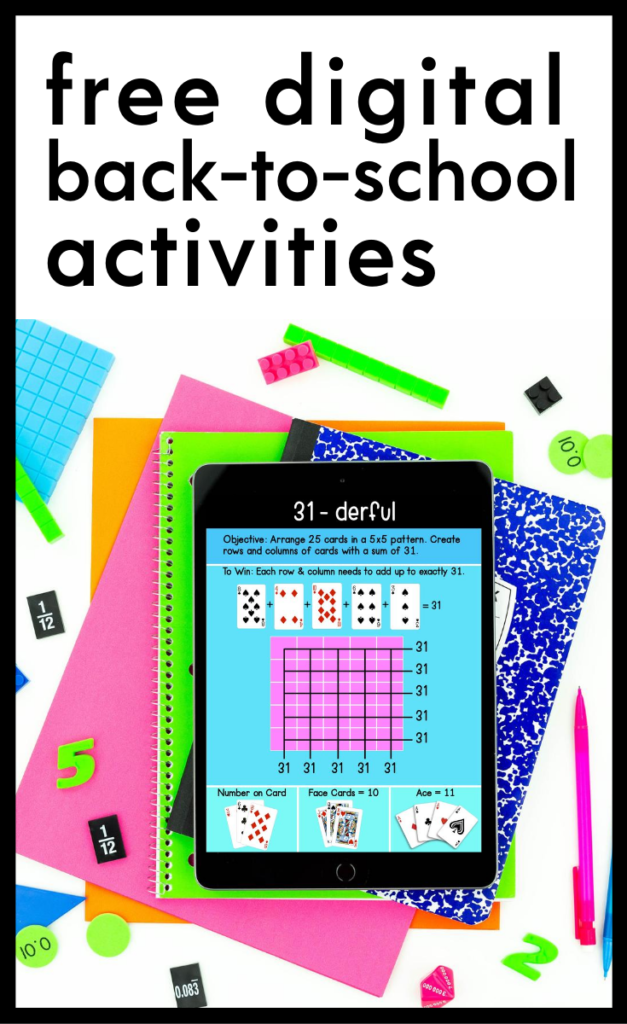 Happy New School Year, Teachers! What are you doing for the first day of school? We hope these back to school digital activities will help!