One of your biggest classroom tools is a Learning Management System. Schoology, Google Classroom, and Canvas are all Learning Management Systems (LMS) and are so helpful in the organization of your class and for going paperless. Here are five tips that can turn your Schoology page into a useful tool in your classroom!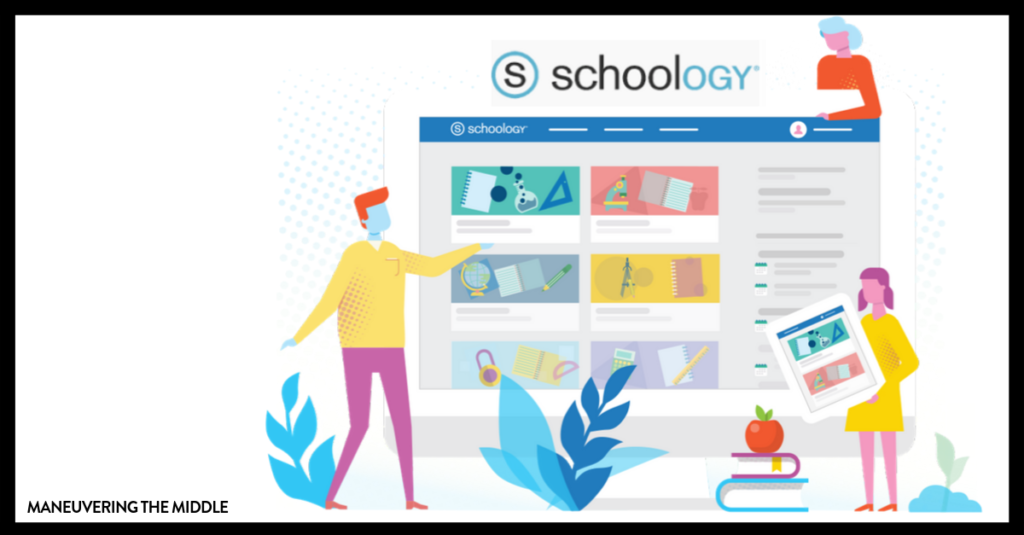 1. Organize our home page
I like to organize my Schoology account with folders. I have one class information folder that remains published all year long. As we work through the curriculum, I only display the folders of our current unit so students do not get lost in the clutter. Throughout the years, I have learned that the fewer steps you use for middle school students, the better! When you have only one folder for the students to click on, it's more likely that they will be able to follow your instructions.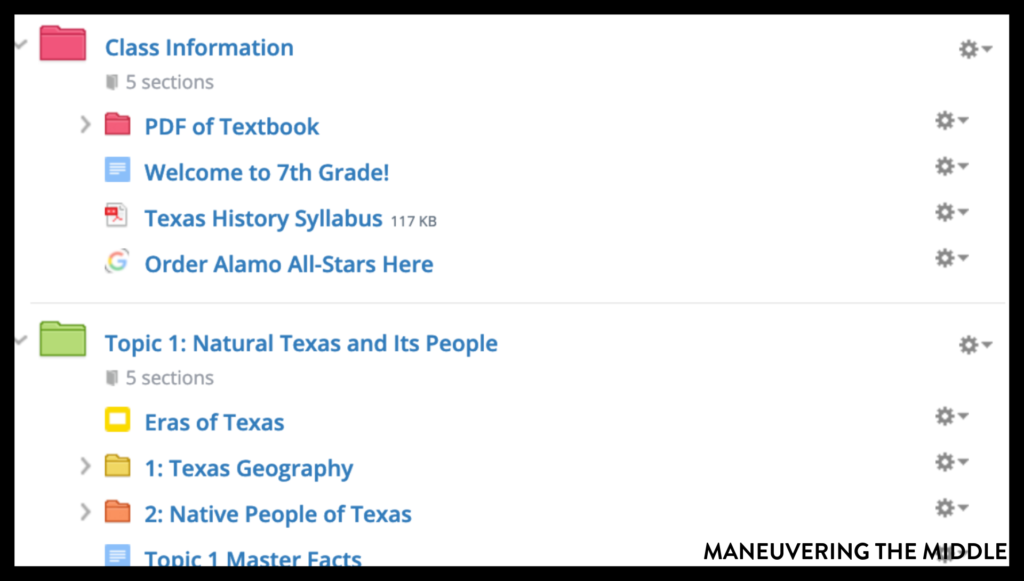 2. Post all assignments and due dates
If you make your Schoology page a one-stop-shop, then students and parents are able to see all of your due dates, assignments, and class materials. This can cut down on any confusion, creates a clear line of communication, and will likely result in more on-time assignments and projects.  
There are three different ways that I set up due dates: 
When you create an assignment, you can also set the due date. This will automatically add your due date to the class calendar. 

The calendar appears on the right side of your class home page. You can manually add tests and important due dates by clicking the "Add Event" button. 

I link a Google Doc that has all of my lesson plans that students are able to access through the class information folder. If a student is absent, it is an easy place for them to see exactly what they missed that day.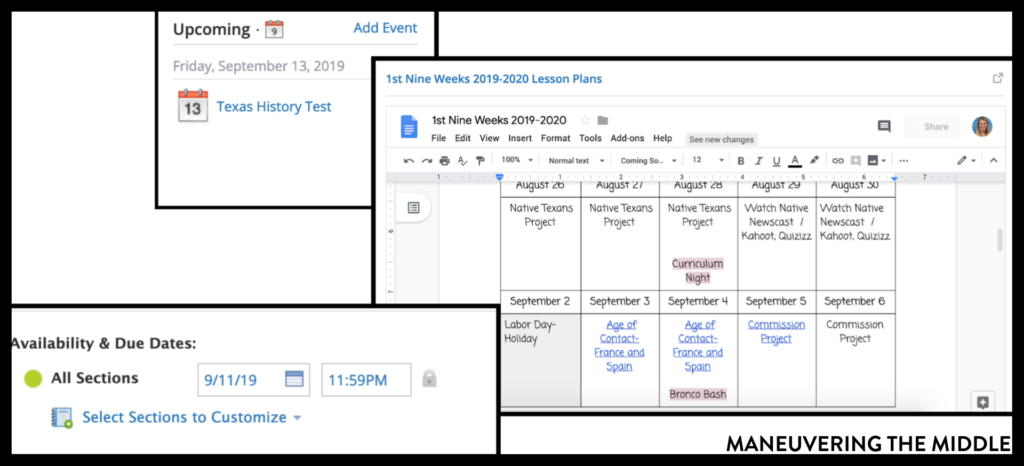 3. Create online quizzes using Schoology   
I like to make short quizzes to receive immediate feedback from my students. In Schoology, you can add various question types. Some of my favorite question types include the ordering question (great for timelines and sequencing!), fill in the blank, and matching! These might be great for a quick check for understanding or for an exit ticket! There are so many options to make this a useful tool in your classroom!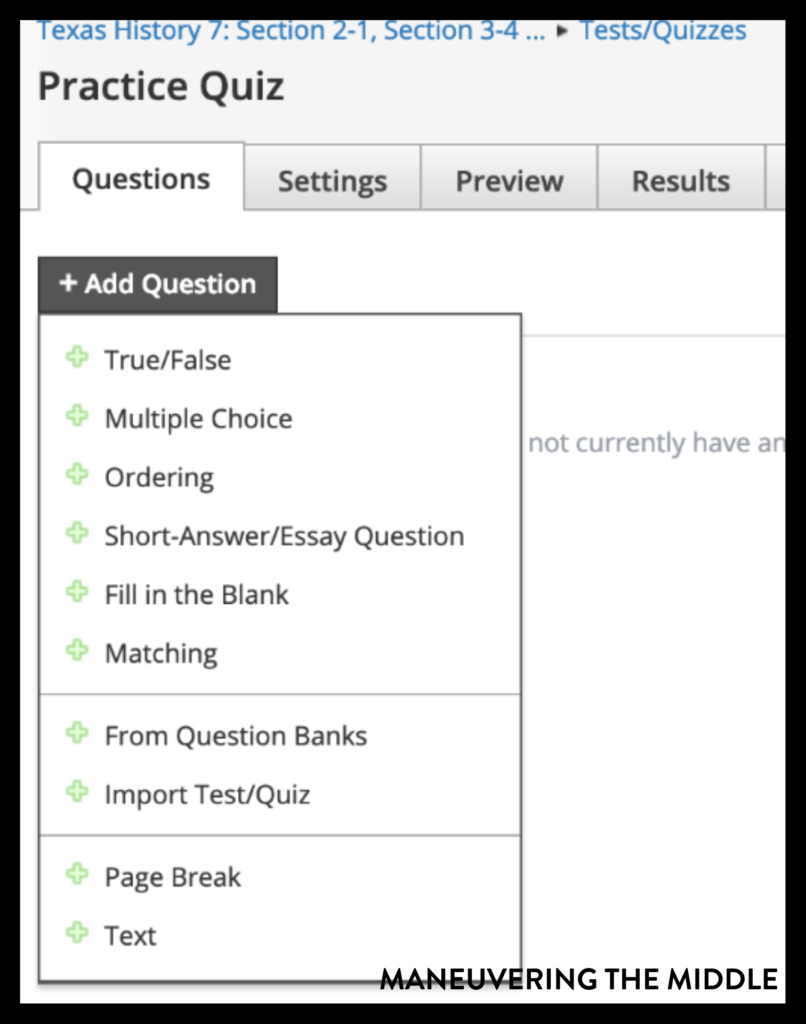 4. Utilize the tools available
Connect to your Google Drive and other sites to make an upload to your Schoology page very easy. There is even an option to attach a Google Doc that will make each student their own copy. This is a great option when you want all of your students working on a document you have created.
Another tool that I love to use is the grade book view. I like to see where my students are in a project at any given time. This helps me see who has turned in their assignments and who I need to conference with about turning in their work. If a student has turned in an assignment, a little blue or green mark shows up. I can click on the mark and go directly to their submission. If you have several assignments due around the same time, it can be a huge time-saver and will simplify your grading.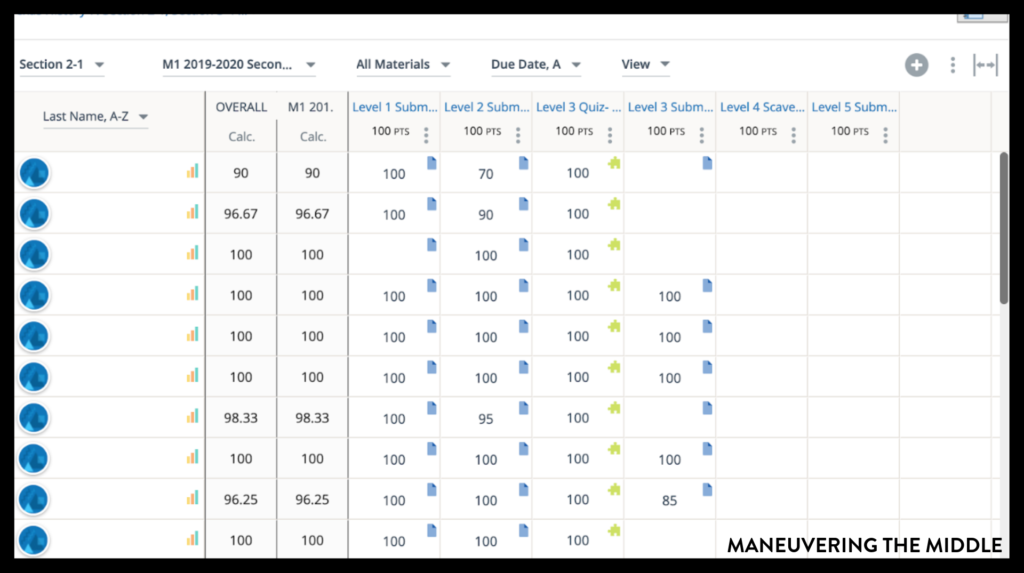 Schoology also has a rubric tool in the event that you are assigning a project, group work, or an essay. Students will know exactly what is expected of them, and it gives immediate feedback. Plus, because it is all electronic and linked to the grade book, it makes your grading process so much quicker and more efficient!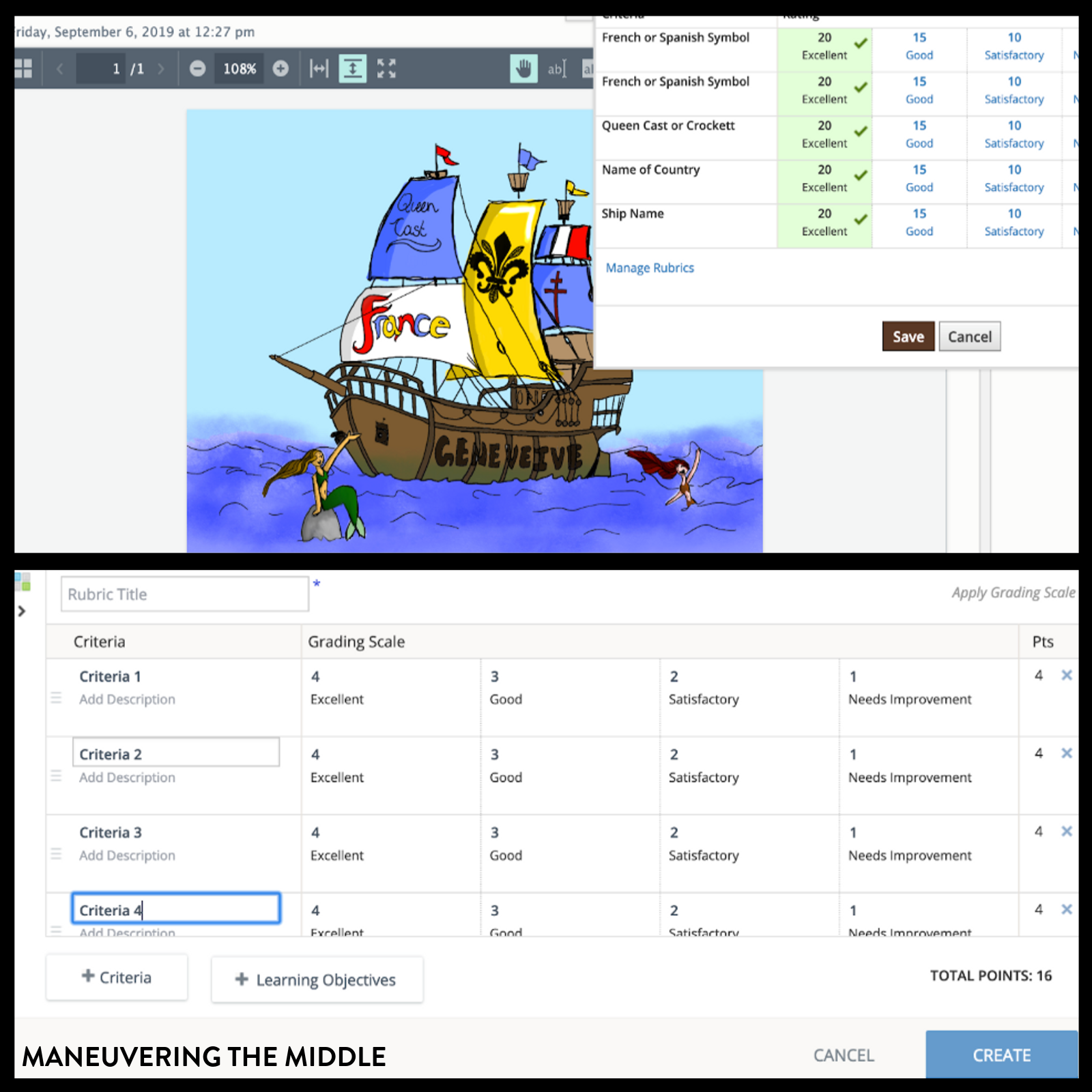 5. The more you use Schoology in school, the more students will use it at home!
If you are interested in implementing a flipped classroom, then it is crucial that your students can access your material at home. This is so nice, as they know exactly where to go, and I have all of my assignments in the same place. It is a routine in my classroom!
When students are absent, I have them check my Schoology page first. In my classroom information folder, they can find the lesson and access any of the daily work we did in class. I love how this has helped me to be more "paperless," and it is something they can check from home when they are out.
One thing that parents and students both love is the ability to prepare for assessments. I post all reviews and review games so students can prepare at home. Some parents also appreciate the reminder email of tests and exams so they can support their child at home.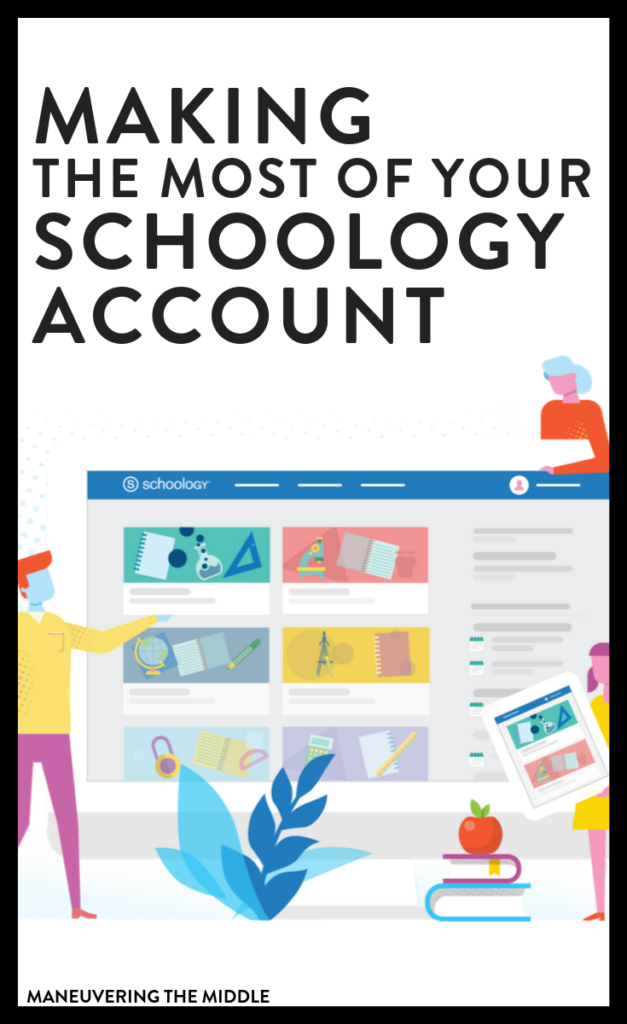 Samantha Cast has her masters in Digital Learning and is a Texas History teacher. As a digital enthusiast, she is always finding new ways to incorporate Ed Tech into her classroom. You can find her on Twitter at @mrscast.