We are so excited to announce the launch of our All Access membership community for middle school math and algebra 1 teachers! Our math curriculum is receiving some fun changes!
LISTEN ON: APPLE PODCAST | SPOTIFY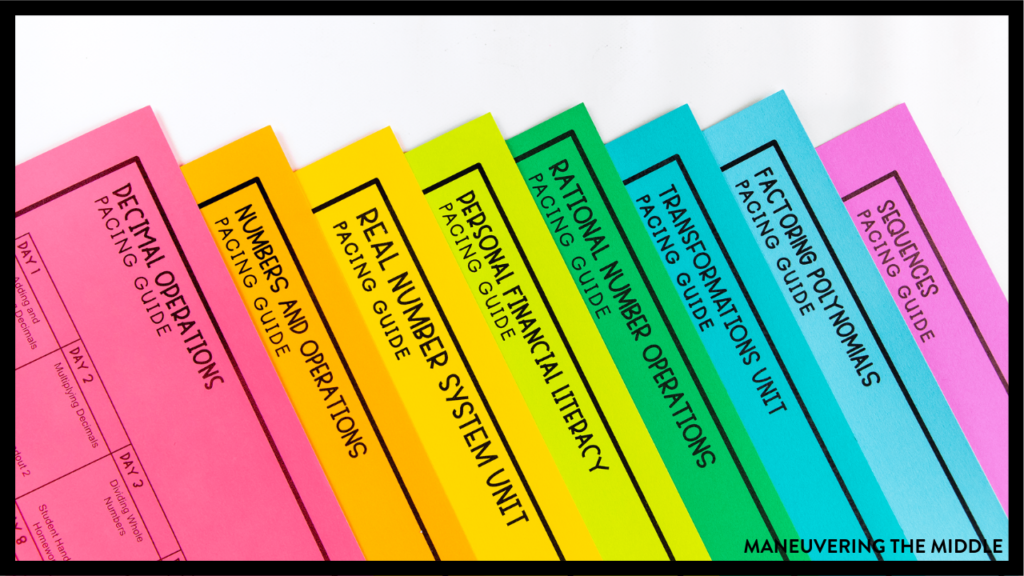 Some Context
Our MTM team worked hard to create resources that would be helpful for teachers and students when the education world changed in an instant.
In the immediate shutdown, we put together 13 free videos for any math teacher to use in their classroom. Thousands of teachers used these videos. 🙂
We then created additional videos and practice pages that we thought would be useful in a pinch. 
Then, last fall we worked to transition many of our paper-based activities into activities that could be used digitally. 
However, we knew that we wanted to be able to offer something all-inclusive.
Teachers Don't Need to do it all
Let's disregard the myth that teachers have to do (and be excellent at) everything in order to be considered a great teacher. There are so many different facets of teaching (organizing, planning, execution, relationship building, and at least 100 more); it is unrealistic to think that a teacher should be excellent in all of them.
What if you could be the best teacher you can be and make an impact on students because your energy is focused on execution, intervention, and student relationships?  Not constantly lesson planning and spinning your wheels trying to pull parts of a lesson from various websites and textbooks.
What is All Access?
That is where we want to help! What exactly is All Access?
All Access is an all-inclusive membership for middle school math teachers. We have resources for grades 6-Algebra 1 and one of the facets is our standards-based math curriculum. All Access is replacing the math curricula in our shop.
It is ready-to-go math resources with our new growing student video library!
Let me break that down for you:
Ready-to-go math resources: that includes our units (guided notes, independent practice, and assessments), our hands-on collaborative activities — like scavenger hunts, task cards, our find it and fix it activities, all of those fun things, and our digital resources that are designed for use with Google Slides and PPT. 
New growing student video library: We are working on a comprehensive video library that will begin rolling out in September of 2021. I wish I could say they will roll out immediately but we really want feedback from you and want to take our time to get them right. We know that video lessons allow classrooms to be more flexible, create opportunities for teachers to flip their classrooms, and generally allow teachers to be in more than one place at a time – but who has time to create these on their own? Let us do it for you!
We will continue to expand our offerings based on your feedback.
i want to find out more
We would love to invite you to become a founding member of All Access! You can become a member by clicking here. We will drop in a video demo soon!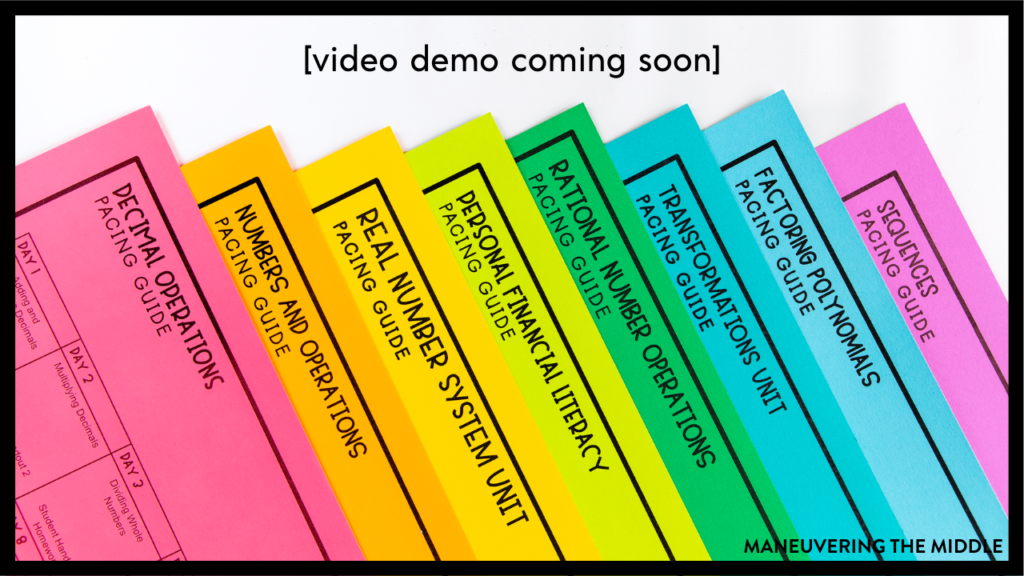 If you have questions, feel free to reach out to our MTM team by clicking here. Rachel will take care of you!
What if I already own the math curriculum? If you would like to give All Access a try, we are excited to offer all existing curriculum customers the opportunity to transition to MTM All Access for 50% off for the life of your membership. This discount will automatically apply in your cart. All you need to do is log in to your account and add the membership to your cart! If you choose to upgrade to All Grades, then the discount will vary based on the number of curricula you own.
We hope to see you in All Access and look forward to supporting you this year!