Teacher productivity is a topic I could talk at length about. I love optimizing my time, building routines, and checking off a to-do list item. Check out some of these methods that will save your time and your sanity.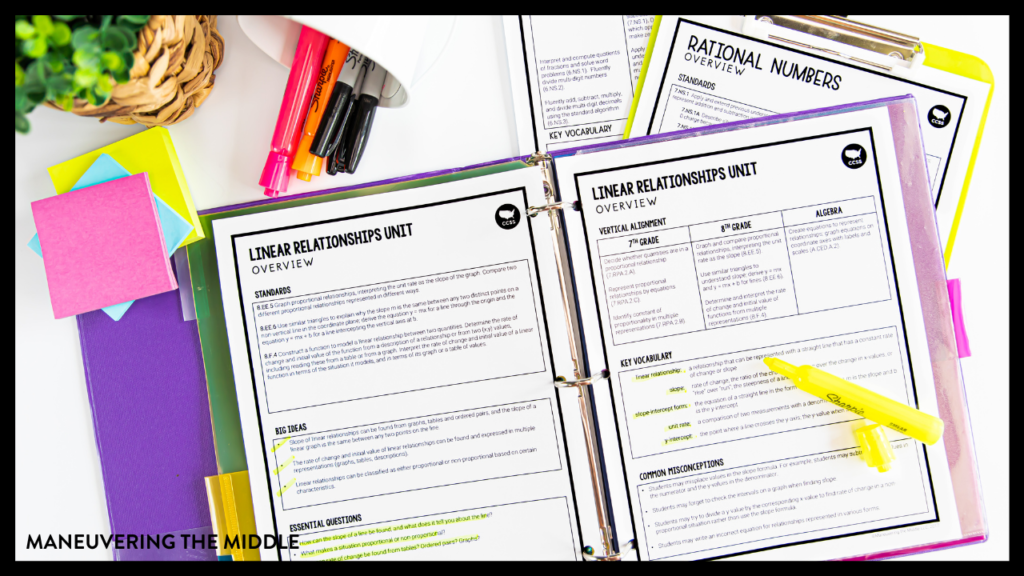 LISTEN ON: APPLE PODCAST  |  SPOTIFY
1. GO SLOW NOW TO GO FAST LATER
Teachers live in a very cyclical world. Most of the things that we do on a daily basis are repeated over and over again –  daily attendance, planning a lesson, grading an assignment, creating a Google Form, giving feedback to a student, setting up a Google Classroom assignment. Since you will be doing so many repeated things, optimize! 
For example, I took the time this year to organize and set up my Google Chrome bookmarks. My bookmarks were a mess! I often didn't use my bookmarks because the important ones were out of sight. I had Google Drive bookmarked, but I would have to click though several folders to get where I needed to be, and sometimes I would forget where I was going. Sound familiar?
This year, I created bookmark folders that open the correct websites for the specific task I was working on.  You could have a folder for grading assignments, creating a video, creating assignments in your LMS, or the websites you need to open when you first sit down to work.
So for example, let's say that the task is "inputting grades," you need to have your LMS open, your school grade book software, your EdPuzzle account, and Khan Academy. By using the Google Chrome bookmark folder, you can very quickly select the folder you created called "inputting grades," right click, and select open all. In just a few clicks each website that you need open is there ready to go!  You can see how to create a bookmark, create a bookmark folder, and how to open them all in the video below.
While we are talking about websites, I would be remiss to not talk about Lastpass. Lastpass acts like a digital vault and saves all of your passwords so that you can set up secure passwords, but you don't have to remember them all! I cannot tell you how many times I had to click that terrible "forgot password" button and go through the process of getting a new password when I came to a website that I didn't access regularly. Not to mention, I would usually need to create another new password that I would definitely forget again next time!
Once I set up Lastpass, it is so easy to use. Each time I visit a new website where I need a login, it helps generate a legitimate secure password and then saves the information. I just have to remember one secure password to log in to my Lastpass account. Super easy!
2. Batch Your Work
Batching is grouping similar tasks that require similar thinking in order to streamline completion. 
Our brains work much harder when we are constantly switching between different tasks! If you sit down for your planning period to grade, input grades, plan the next day's lesson, and make copies, then your brain switched gears 4 times. 
Here are things you can batch:
Choosing your bell ringer – do this for the entire week
Recording all of your videos in one sitting – think about what you would need completed before recording all of your videos
Grading on the same day and in the same sitting 
Batch your copies, lamination, and cutting – or find a parent to help!
3. Plan Your Week & Work Your Plan
When I was teaching, my weeks looked very similar and I had a really nice rhythm in place! I would grade on a specific day, I would plan my lessons on another day, and I would stay late on Thursday afternoons to make sure that I was ready for the next week ahead. I was even strategic about the activities I planned for Friday's lesson, so that I was able to leave ready for the following week.
It's important to not only have a to-do list, but have a plan for when those to-dos will get accomplished. That way, at the end of a long Monday, you don't spend another 15 minutes thinking about what you need to do. You are able to take a look at your plan and work the plan!
Our Google Hub is the tool that you need! It is a weekly plan that we designed for your students, but in reality it can totally work for you, too! You can use it to create a plan for yourself and then you can upload it to your Google Drive so that you have your plan wherever you are.  Next week, we will chat about how you can use the Google Hub with your students.
What teacher productivity methods do you live by? What can you put into place this week to help you have a more productive week?
Follow Us: Instagram | Pinterest | Facebook