Data and statistics is such a fun topic to teach in middle school math! The relevance and hands-on nature of analyzing and displaying data made it engaging for my students and myself! Data and statistics usually fell to the very last unit in my scope and sequence which meant I was tired, and the amount of creative energy I had to put into my lessons was waning. Just me? So I thought I would round up some data and statistics activities to end this school year with a bang.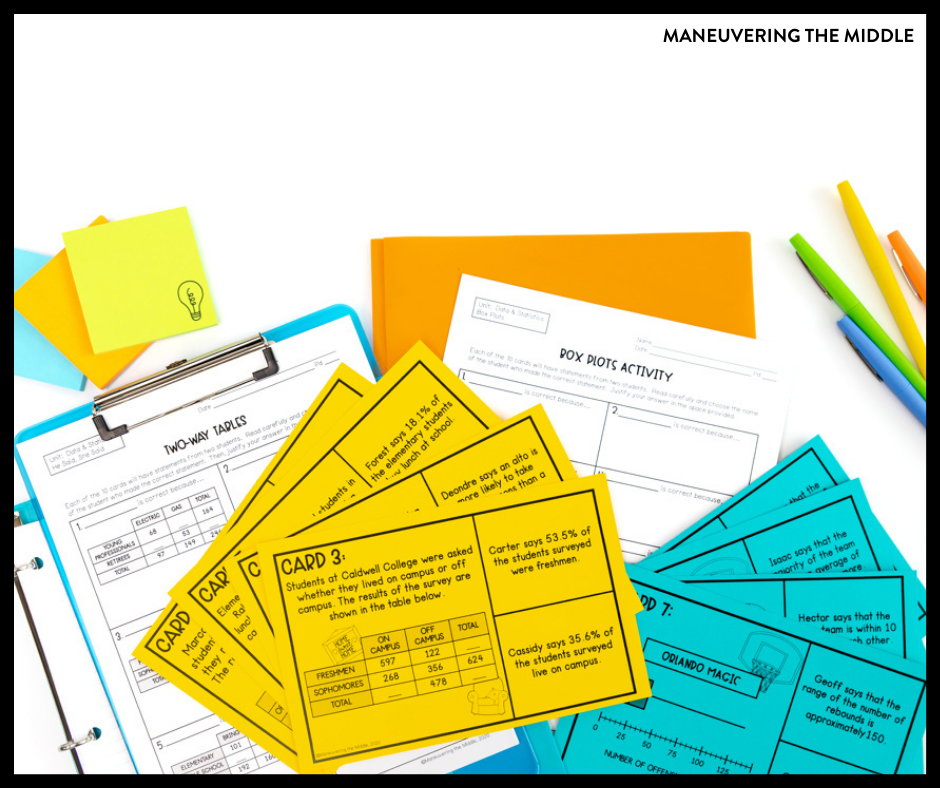 1. Make your own or use MTM
Have students collect data about something they are interested in and put the data in whatever display you are teaching over the course of the unit: dot plots, box plots, histograms, circle graphs, etc. Here are some ideas:
Sports data – Students pick a team and create a histogram or box plot to represent the data of the athletes' heights, years playing, or whatever applicable data point students find interesting. Display everyone's graphs and complete a gallery walk where students use Post-it Notes to write down questions and observations.
Real-time data – Using a similar format, ask students to track their own usage data over different forms of technology over the course of the week.
Data from their own lives – Students can use information from their classmates, friends, or themselves. Maneuvering the Middle's performance task is perfect for this. (Find it inside this 6th Grade Statistics bundle.) Students take a survey of the class and calculate the interquartile range, mean, median, and mean absolute deviation. They are then asked to graph this data in various ways.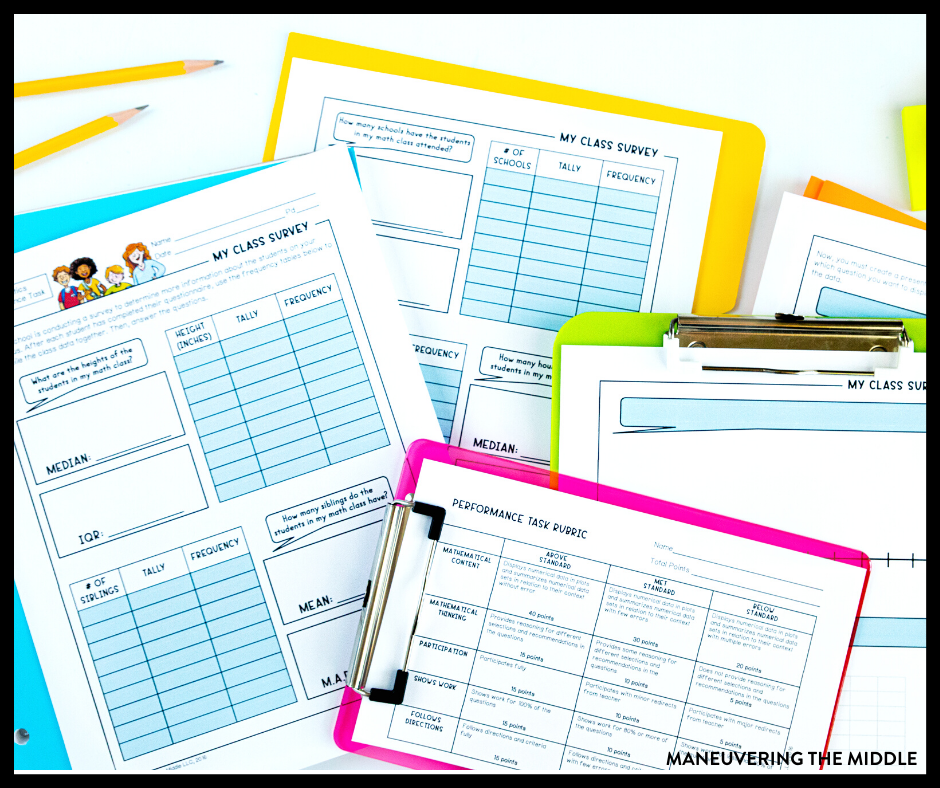 2. PBS Learning
If you haven't had an opportunity to explore PBS Learning Media, check it out! Everything is free and there are many real-world examples and videos complete with lesson plans. Filter by subject, topic, or lesson type. These lessons serve as great application opportunities to whatever you are learning in class.
Here are 3 activities that I found compelling:
3. He Said, She Said Freebie
I love He Said, She Said activities! Our Data & Statistics He Said, She Said activities are a hands-on way for students to analyze others' work and apply their knowledge about box plots and two-way tables. Students are asked to justify their answers, so it pushes students to use those higher-level thinking skills. He Said, She Said activities are so versatile and can be implemented 100 different ways.
Use them in pairs or in groups of 3-4. With many group activities, I liked to start students off working collaboratively, and then give them 5 or so minutes at the end to work independently. This allows them to test their ability, and for me to see who still needs support.
Use them as a review. Box plots were a skill that my students needed lots of practice on, so these activities provided extra opportunities for students to ask questions.
Use them as an extension. Students finished early? He Said, She Said cards can easily be hung around the classroom or put on a ring for students to grab when they have completed their assigned work for the day.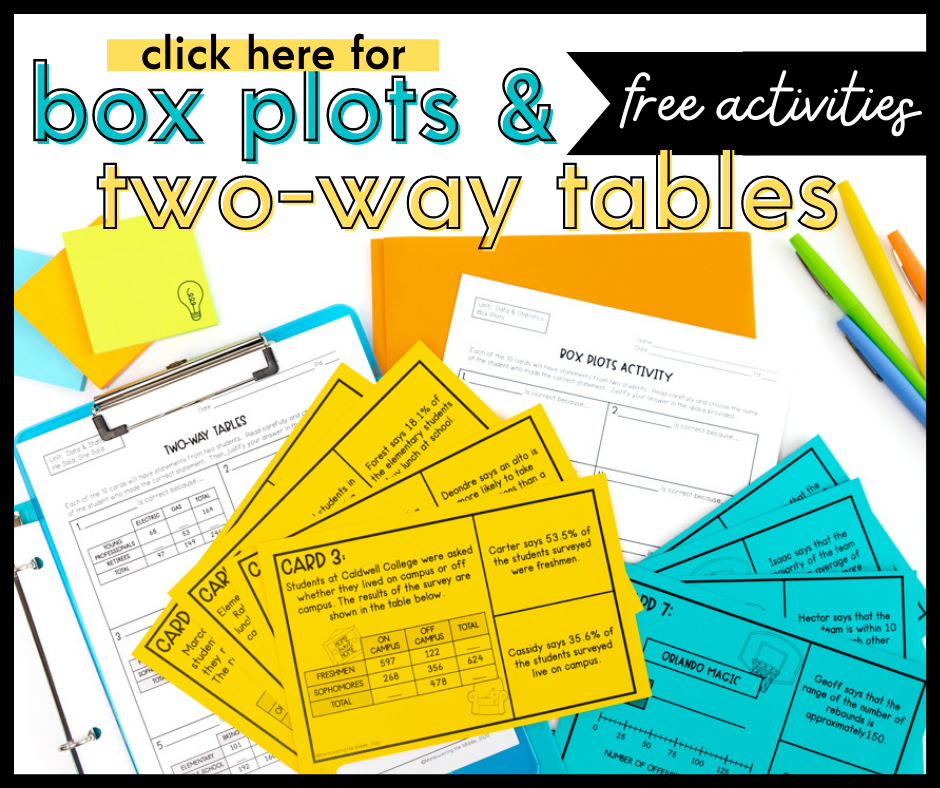 4. Desmos
I love how interactive Desmos activities are. There is something for every grade level on a range of statistics skills.
5. Digital activities
Digital activities have so many pros. Easy to assign to remote learners, scaffolded questions, and complete with a short formative assessment. They also make for a no-brainer station or rotation.
If you want access to all of the resources shared today, be sure to check our All Access membership!


There you have it! 5 ways for your students to engage with data and statistics. What data and statistics activities do you love?