Whenever it was time to begin reviewing for the STAAR (the state standardized test in Texas), I spent hours planning what I was going to focus on before I even thought about the activities, assessments, or individualized student plans that would fill my daily plans. 

You see, knowing what skills to focus on is just as important as actually reviewing those skills. 
As teachers, we've got to work smarter, not harder. We reasonably cannot review every single skill that has been covered in an entire year. However, we can focus on the skills that we know will be tested multiple times. 
And I have got a helpful freebie for my Algebra teachers out there. Read down to the bottom to download.
Here is what I would do to plan my review:
I would look at all of the standards using this standards

snapshot

.

I would review released STAAR tests and tally which standards were tested which years and how often they would show up. 

When I made my test prep scope and sequence, I would order the most heavily tested standards in the progression that students experienced the material during the school year.

To engage students, I would have them write down how many questions they would expect to see on their state test like the ones we were practicing that day at the top of their classwork. 
I want my students to leave my classroom at the end of the year with all of the knowledge and know-how to be successful in subsequent math classes. I do struggle with feeling like I am emphasizing a test over their knowledge of the subject. But when you only have 10 days to review an entire year's content, I do not want to waste a day on a skill that has only shown up in one question over the last four years. Yes, it might come up, but it most likely will not!
For example, when I was testing to earn my high school math certification, I focused only on reviewing Algebra 1 and 2 and Geometry. I knew how many questions I needed to pass, and if I missed the Pre-Calc and Calculus questions, I would still be okay. I couldn't spend the extra time reteaching myself two entire curricula.
Texas Algebra teachers! I have a helpful freebie for you. I've made a spreadsheet that includes each standard and the number of times it has been tested each year from 2016-2019. Print it out and put it in your planning binder. Hopefully, this tool can help your planning!
UPDATE: ALGEBRA I DIGITAL ACTIVITIES ARE NOW AVAILABLE!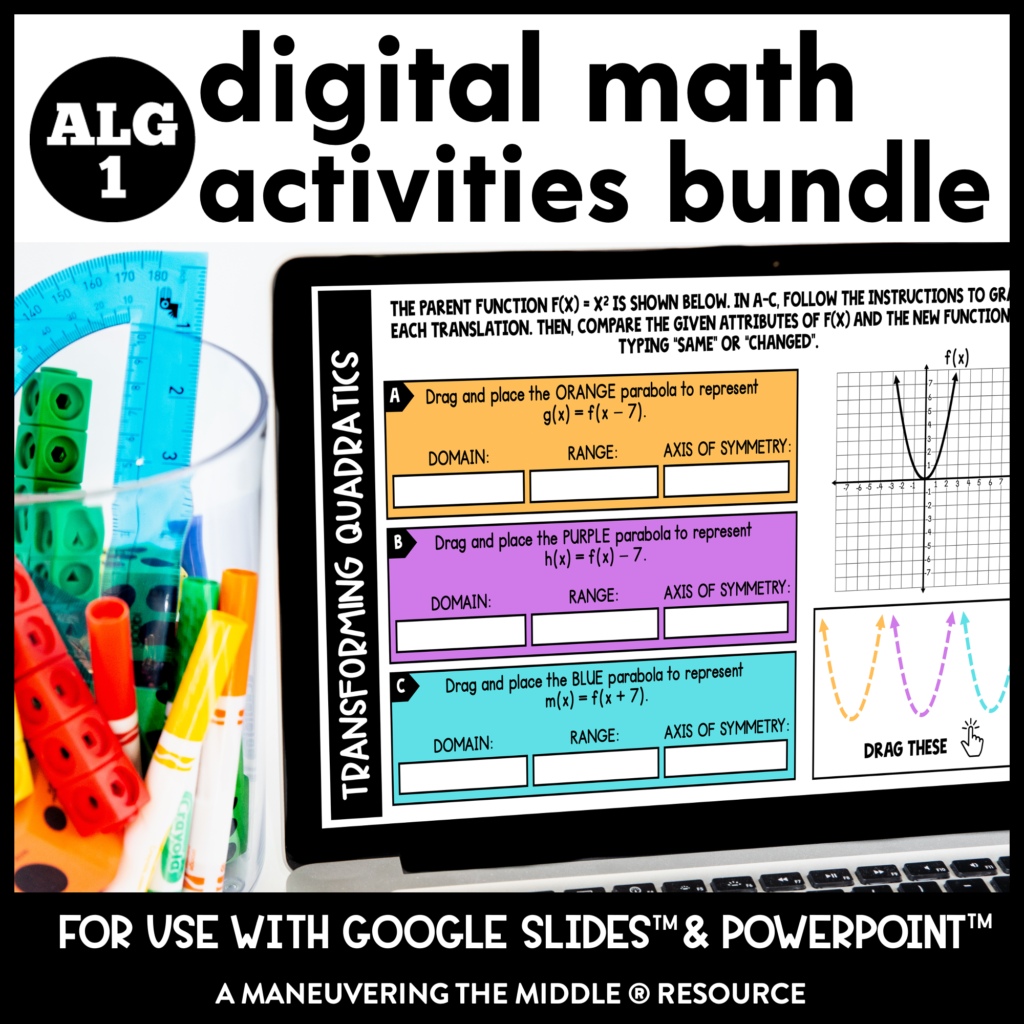 Best of luck to all teachers during this testing season!