For math to be accessible to students, math vocabulary must be taught! Let's talk about teaching math vocabulary in a way that sticks!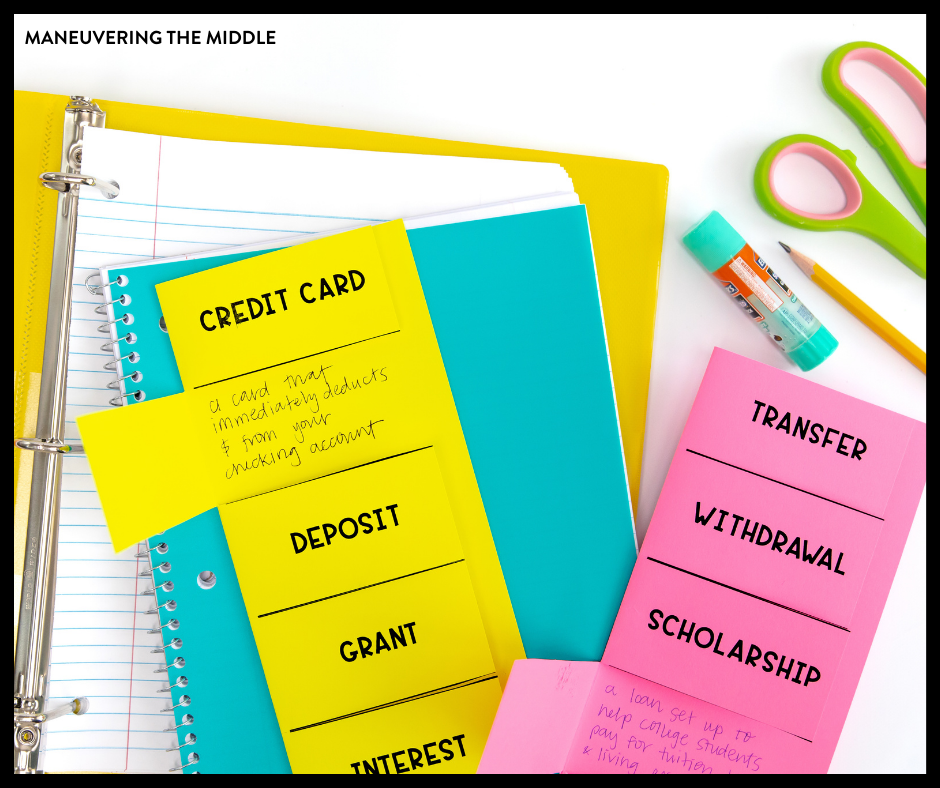 Let's see how important math vocabulary is to understanding and solving this problem. Could you solve this problem? I covered up a vital piece of information needed to solve this problem to emulate what a student might experience without knowing the vocabulary necessary to solve.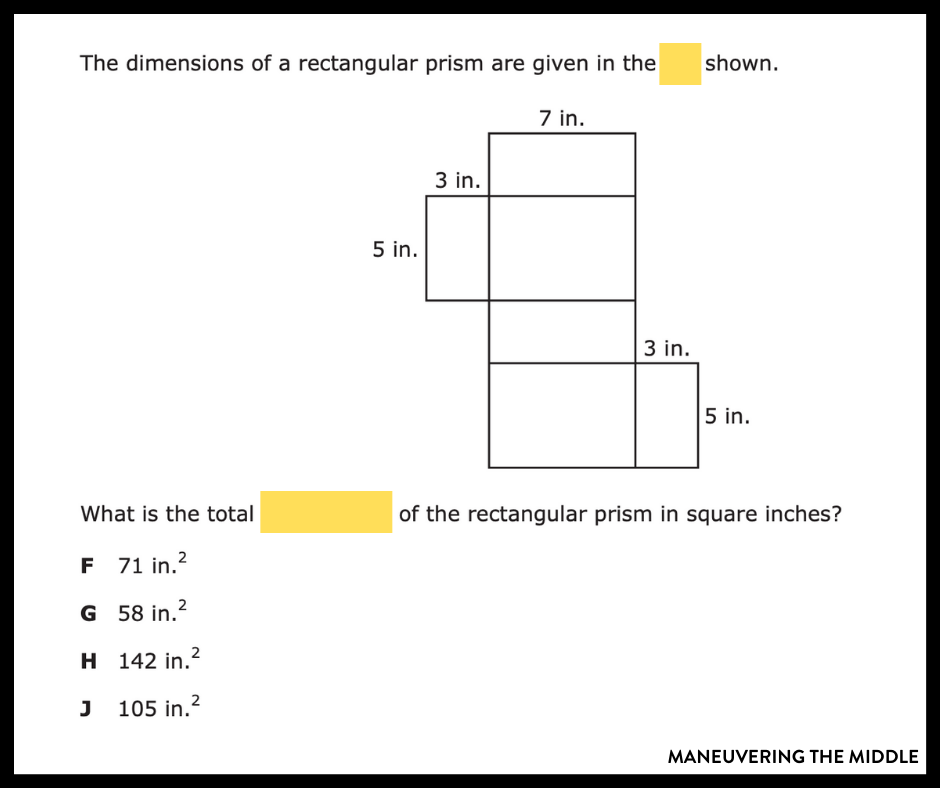 Model Using the Math Language
If we want students to use the words we are teaching, we need to practice using it ourselves. Vocabulary requires exposure. Using the words as frequently as possible, students will hear the words as frequently as possible, increasing their comfort with the words.
If a student uses a vocabulary word incorrectly, then make sure to correct it. "Bottom number" is a "denominator."
As teachers, we can jump ahead to the solving of a problem, but using the STAAR test question above, we should start by asking students – "What does surface area mean?"
Annotating word problems or questions is also a way to practice math vocabulary. Anytime we read the word "percent," we wrote "/100" to remember that percent meant "out of 100."Let's look at another math vocabulary rich problem: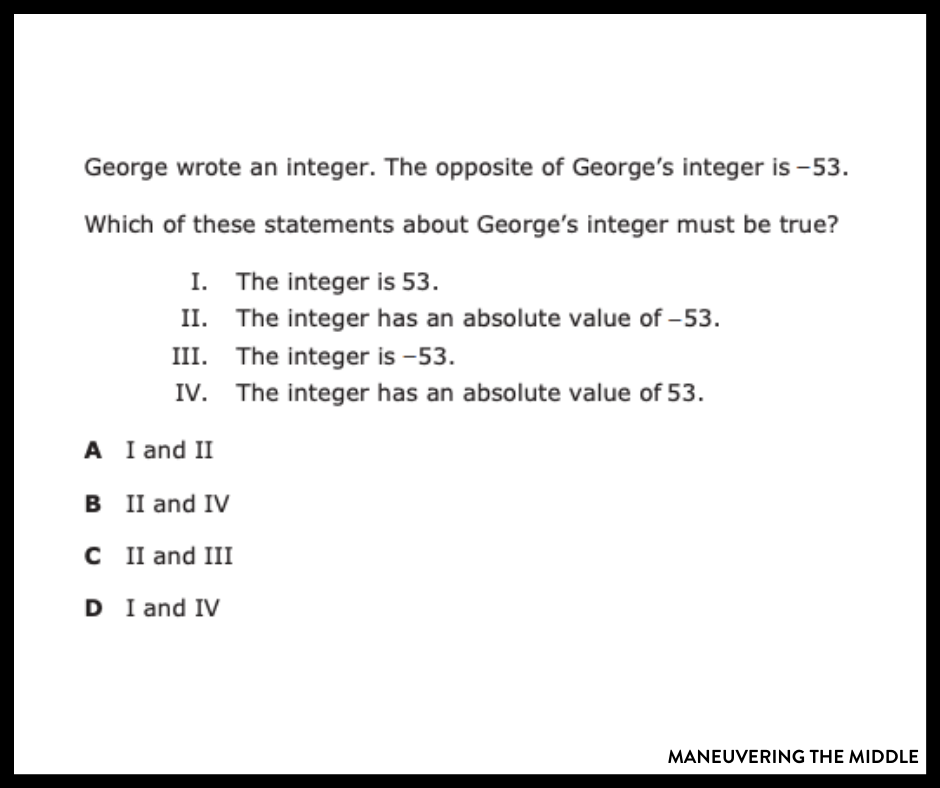 Here are some questions you can ask to practice that math vocabulary.
What makes a number an integer?
Is -53 an integer?
What does absolute value mean?
Get Ahead By Previewing Vocabulary
If you are a Texas teacher, you can use this excellent document that will show you which vocabulary words are new to the grade level as well as words from previous grade levels. This is a great place to start for a word wall.
Previewing the vocabulary for an upcoming unit is a great place to start when teaching math vocabulary. In my experience, students copying definitions killed the energy in class, but offering students a "kid-friendly" definition that you referenced daily and had them practice (using some of the ideas in this post) was much more successful.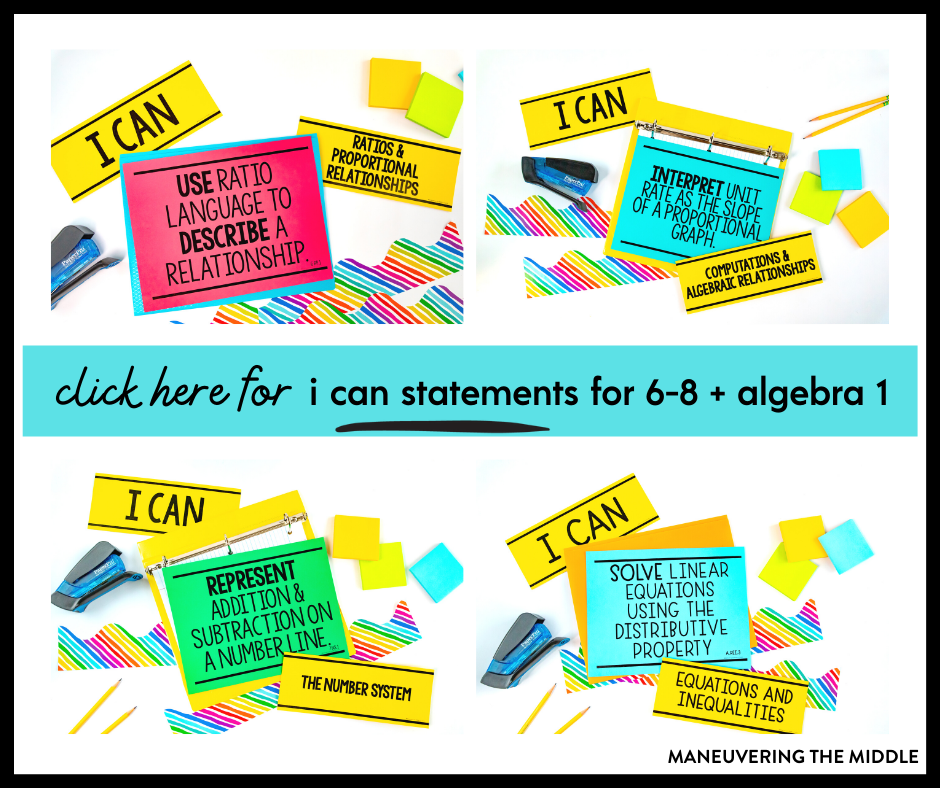 Display a Word Wall
Update 7/28/2023: Maneuvering the Middle now has a Middle School Math + Algebra 1 Word Wall.
As you can see in the video below, our Word Wall includes 190 essential math terms, their clear-cut definitions, and their visual representations.
We've included Spanish translations for all terms and definitions, ensuring a supportive and accessible learning experience for English Language Learners.
They were designed to be minimal prep and flexible to customize the formatting to suit your students' unique needs.
Word walls are a vital part of any math classroom. You can learn more about word walls in this post. If students are taking a brain break and staring off into space, they are likely staring at some math content. To have the most useful word wall, make sure words include a short definition, picture, and can be visible from the furthest spot in the classroom.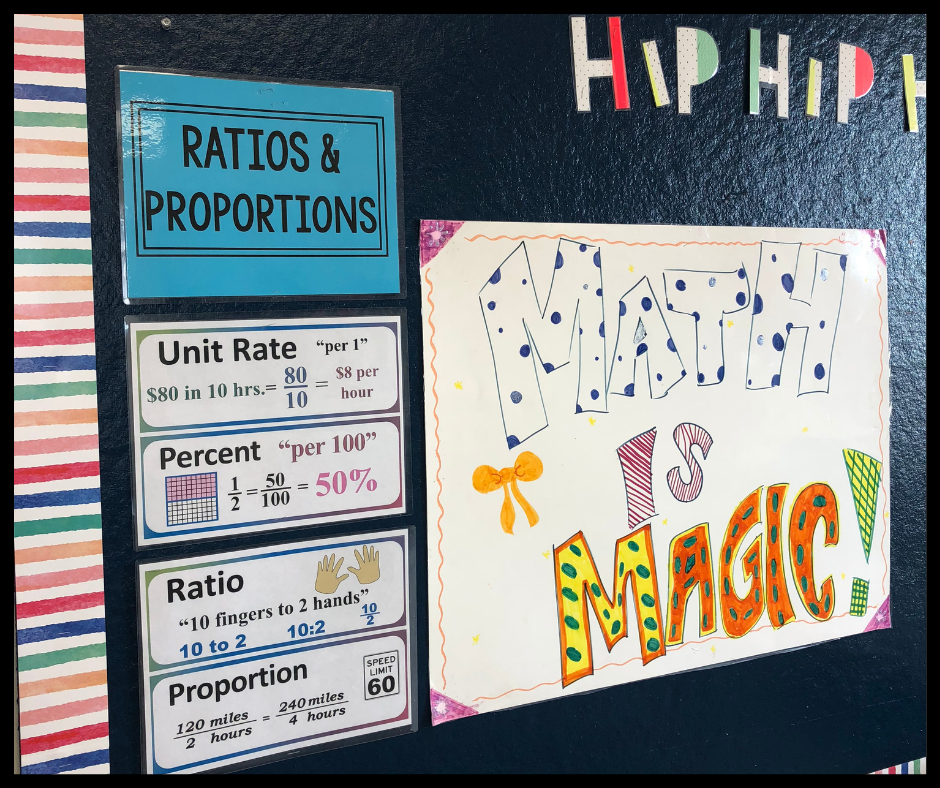 My word wall was constantly building. The wall started with 3 words in unit 1 and eventually built to just under 100 by the end of the school year. I purchased my sixth grade TEKS word wall here.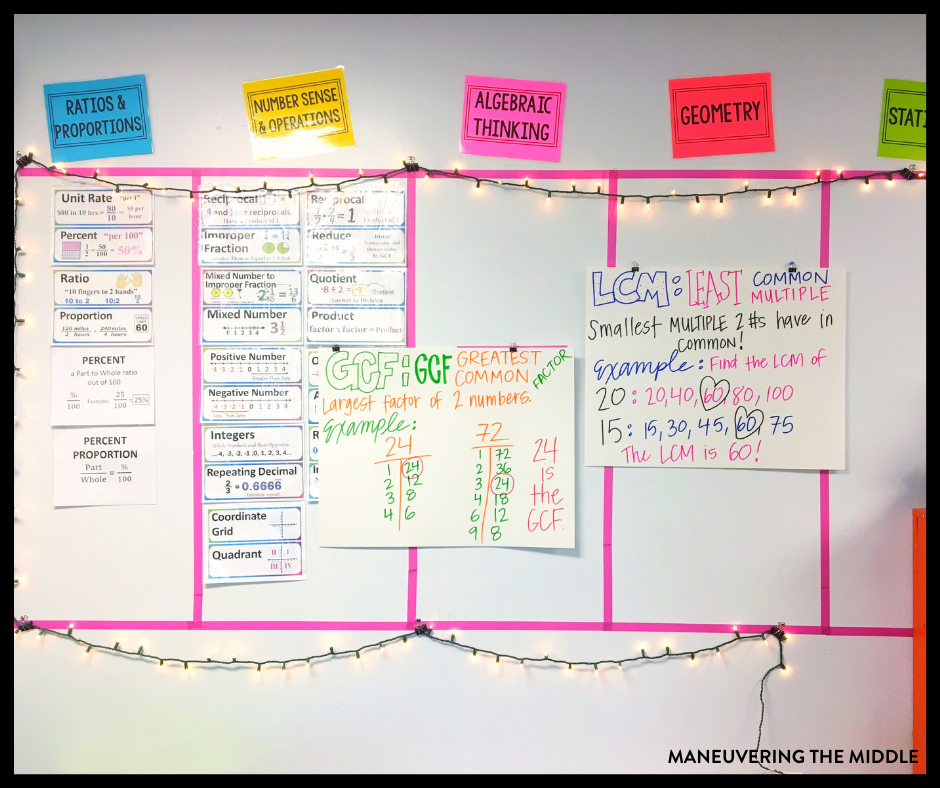 Pointing out the addition of new words to the word wall and where students can access help if needed lets students know that the word wall is for their use! It is meant to be used!
Provide Opportunities to Use the Words in Context
When asking students questions, prompt the response to include vocabulary in their answer. This is the lowest lift, but it is so effective! Use a turn and talk and a cold call to get every student responding.
Instead of: how do we divide fractions?
Try: Using the word reciprocal, explain how we divide fractions.
Instead of: What sides of the triangle are congruent?
Try: Using the word congruent, describe what you notice about the sides of this triangle.
I read that you need to use a new word about 10 times before you remember it! Teaching math vocabulary is something that you build into your instruction.
Fun Practice for Spiraling Definitions
To keep vocabulary and definitions fresh, use any of these activities in the last few minutes of class:
Flyswatter Games – If you want students to get familiar with your word wall, use the Flyswatter Game. This is a very engaging review game. If you are like me and don't bother to cover up anything in your room before a test, this will help remind students where to look when they are stuck. Two students face off with fly swatters in hand. You give them a prompt such as "2, 4, 6, 8" are examples of ______" And the first student to swat the word 'multiples' earns their team a point.
Flashlight Game -This game is great for those last few minutes of class as a sponge activity. Turn off the lights and use a flashlight to point to a word on the wall. Students can then shout out an example, the definition, or even a counter-example.
Guess the Word – I played this in a PD, and immediately implemented it in my classroom. One student stands with the white board behind them facing the rest of the classroom. You write (or have a slide deck prepared) a vocabulary word behind the student. Students in the classroom take turns giving the students hints to what vocabulary word is written behind them. You see how many words the student can guess in a given amount of time.
Quizziz or Kahoot – Both have a vast library of vocabulary rich games.
How do you teach math vocabulary to your students?