When we first started working on a resource for math intervention, I picked up #allthebooks.  I was quickly becoming Amazon's favorite customer! Guided math: A framework for mathematics instruction, was the first one that I dug into.  I liked its very step-by-step approach to small groups and the various sample schedules and routines.
---
Looking for more ideas for math intervention?  Check out this page. 
---
UTILIZING THE GUIDED MATH FRAMEWORK IN MATH INTERVENTION

What is guided math?
"Guided math instruction is a method of teaching in which teachers assess their students formally or informally, and then group them according to their proficiencies at a given skill." (Guided Math Instruction, p. 21)
Guided math is not a curriculum or a strategy.  It is a framework in which the responsibility of the learning is shifted from the teacher to the student.  For more on that, read our post on the gradual release model. Guided math is one way to formally utilize the gradual release model.
It is made up of specific components that are intertwined to teach a concept.
What are the components of guided math?
Guided math: A framework for mathematics instruction, clearly states the various components.  
A classroom environment of numeracy

Morning math warm-ups

Whole-class instruction

Guided math instruction with small groups of students

Math workshop

Individual conferences

An ongoing system of assessment
This model is flexible so that teachers can best meet the needs of their individual students.  Students in small groups are able to focus on their specific understanding ask questions, and teachers are able to target their instruction while correcting misconceptions.
Does guided math work in middle school?
I would say yes, with some modifications.  These modifications will depend on the size and length of your class.  Will you be able to implement it with 100% fidelity as the book recommends?  I think that would be a greater challenge.
However, the basic understanding that we as teachers better meet the needs of our students by meeting with them in small groups is 100% applicable to the middle school classroom.  
Advantages of a small group
More focused instruction

Able to meet the needs of specific students

You can actually hear them verbalize their thought process.

You can encourage mathematical conversations and using appropriate math vocabulary.

You build the relationship quicker.

Introverted students are more likely to ask questions.

Students will not continue to make the same error over and over again.

You can correct a misconception quickly.
What are the challenges of meeting with a small group
The lack of time in the classroom

The work required to plan more differentiated lessons

The challenge of finding engaging activities for students to complete when they are not at the small group table

Setting up routines and procedures to allow for smooth transitions and few interruptions
What if I have a math intervention class?
A math intervention class might be the ideal place to incorporate small groups and parts of the guided math model. Students in the class already need differentiation and have gaps to fill, so this is a great solution!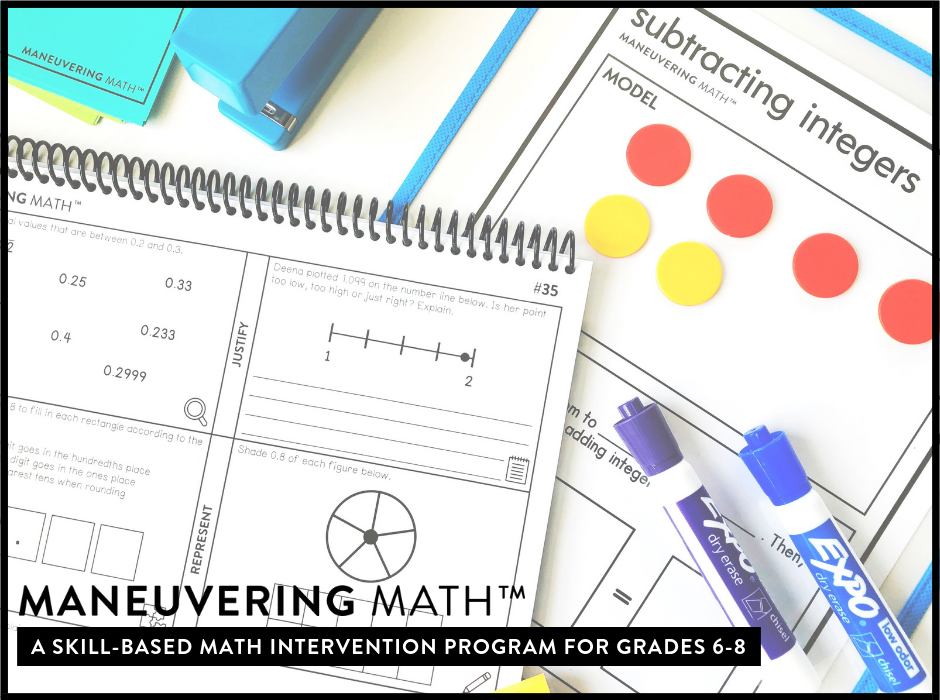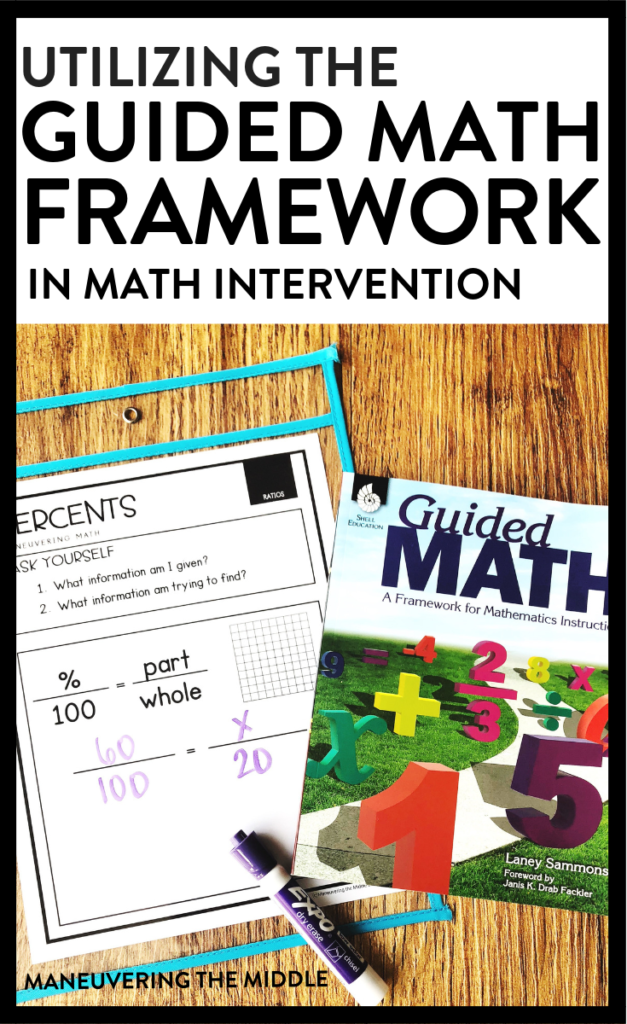 References
Sammons, L. (2010). Guided math: A framework for mathematics instruction. Huntington Beach, CA: Shell Education.