If you have access to technology in your classroom, and you aren't using Google Forms to collect work from students, then this post is for you! My school is increasing the number of Chromebooks per grade level, so I will be able to use Google Forms in math more proactively. I researched in preparation for this next school year, and I thought I would share my newfound knowledge with you all.
We have written an updated post about Google Forms. Check it out here.
USING GOOGLE FORMS IN MATH
What is Google Forms?
Google Forms allows people to gather data electronically. In a classroom, teachers create a Form (or an assignment) with a variety of questions (paragraph, short answer, or multiple choice) that can be shared through email to their students. Students answer the questions and click submit. Teachers can look at their responses in a Google Sheet and use Google Sheet's features to sort and organize the data.
Add-Ons Galore!
EquatIO is another free add-on that allows students to "write in" their responses using their mouse. It can be very tricky for students (and teachers) to correctly type in many math symbols. EquatIO allows you to give assessments with short answer responses without fearing lots of questions regarding how to type in an exponent, a radical, or complicated fractions. There is even an option for students to say the answer, and the program transcribes.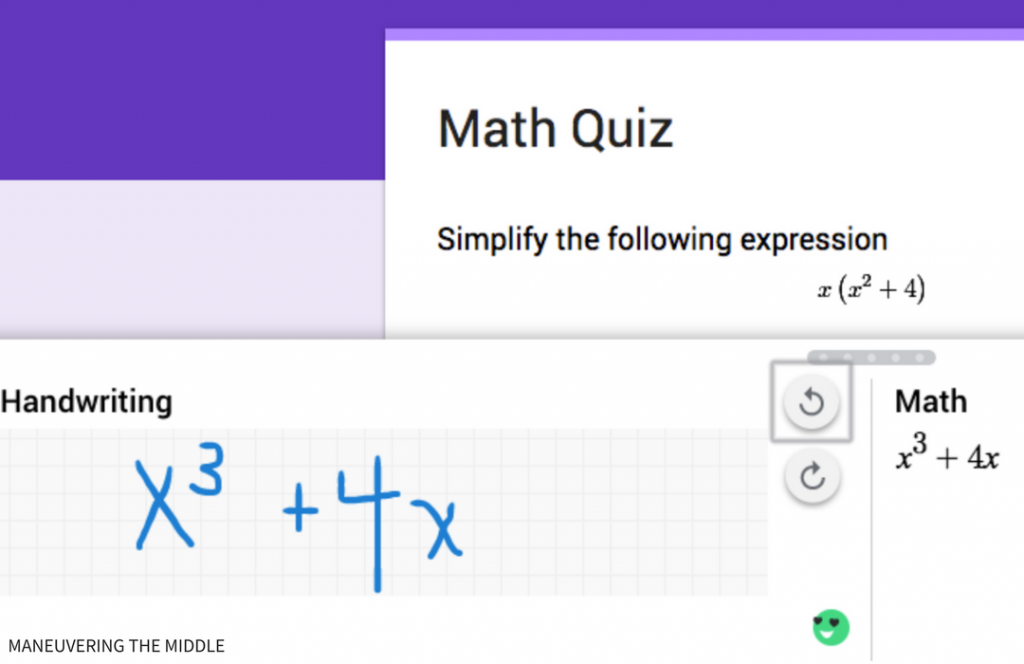 Flubaroo is an add-on that I have written about before. Flubaroo takes the data that has been saved in a Google Sheet and will do the grading for you! Some of its other features include: allowing you to assign different point values to each question and creating a Google Sheet that determines the percentage of students who answered each question correctly. Lastly, you can email individual students their results with the press of a button.
I'm thinking that I will use Google Forms to collect data from my small group. Since I am required to document their progress, this seems like a way to keep all the papers at bay. My small group loves using computers! Now that I know that Flubaroo can do the grading for me, I plan to use it for assessments too! How do you use Google Forms in your classroom?