In the first months of my first year of teaching, I learned that the incentive system I had in class was really great!  Different class periods competed for points that were awarded based on seamless transitions, highest test averages, and being on task.  Students were doing exactly what they needed to do to earn points.  However, I had not actually planned the incentive.
When third period actually earned a reward, I was not prepared and had NO IDEA what to do.  What would my principal allow?  Could I bring baked goods as a reward?  What about a class party?  My indecision resulted in no incentive and sadly the class point system fizzled out.
At the start of year two, I posted a Facebook status asking for ideas and was flooded with helpful tips from teachers, old friends that I didn't know were now teachers, and even my own former teachers!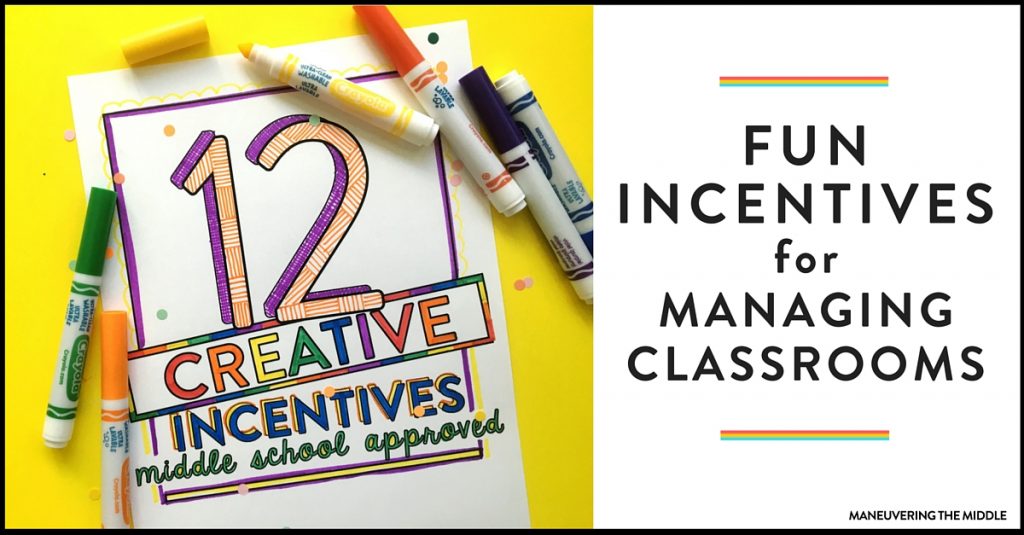 INCENTIVES FOR MIDDLE SCHOOL STUDENTS
Sidenote – Before implementing any incentive system in your classroom, make sure to approve everything with your administration and grade level team.  I learned this the hard way.  That time when your assistant principal walks in and all your students are eating cupcakes… In my defense, it was my birthday and a student brought them for the class.  Oops.  
Group/Whole Class Rewards
1.  GO OUTSIDE FOR A CLASS
The best types of rewards are when learning can still get done.  Take the class outside after the notes to complete their daily work.  If it is a big reward, take the day off from math and watch as your students play soccer.
2.  MUSIC
Play music during the warm up or during classwork time.  For bigger rewards, allow students to choose a Spotify station.
3.  Computer Time/Tech Time
These websites www.math-play.com and www.mathplayground.com allowed for math practice that was also an interactive game.  Another example of how to trick students into doing math AND having fun. 😉  I used this incentive when I had to be out with a substitute and wanted to reward a fabulous report.  
4.  Dance Party
Reserve this reward for Fridays and for your last class of the day.  Allow students 5 minutes to 'wobble' or 'hit the quan' or whatever dance move is currently cool.
5.  Show Funny youtube videos
Teenagers love youtube videos!  Be sure to screen it for content and use a popup blocker for any inappropriate ads.  Who doesn't love the funny cat video or insane sports tricks?  
Individual Rewards
6.  Homework Pass/Late Pass
There is no shortage of students who will gladly accept this as a reward.  Make sure to indicate when the pass can be used or when it cannot be used.  One time a student tried to use a late pass to skip the test that day arguing he could take it at a later time.  I laughed and said 'good one.'
7.  Pick a new seat/sit in a fancy chair/help create the seating chart
Probably a #teacherfail here, but I once was working on a new seating chart for a particularly chatty class period.  My students were completing a unit test and one of my early finishers asked if he could help.  I told him that he could do it for me.  He did an excellent and diplomatic job, and I only needed to make two adjustments.  What was surprising is how many students asked me if they could make the next seating chart.  
8.  Choose a partner
This is a perfect example of a reward that is a reward as long as you don't always allow students to pick their partners normally.  In my class, partners are assigned, so allowing one student to deviate from the norm is particularly exciting.
9.  Raffle or Give Away a Ticket to the Dance or Sporting Game
This not only rewards students, but it also fosters school spirit.  It might be worth mentioning to your team and working on something collectively.
10.  Wearing Something Fun
Think pajama pants day or hat day or cape day.  
11.  Board writer
Is it just me or does every student want to write on the whiteboard?  It is like they cannot help themselves.  This reward might look like a designated student writing the homework on the board or anything else you might need.  They will also write their twitter or instagram handle.  This is inevitable.
12.  Problem Solving Activity
This could be a minute to win it game at the beginning of class.  One of my fellow teachers had a Bop It in her classroom, and students could earn the privilege of playing it and making it to the leader board.  Students also love good ole' fashioned board games like Life, Connect Four, and Jenga.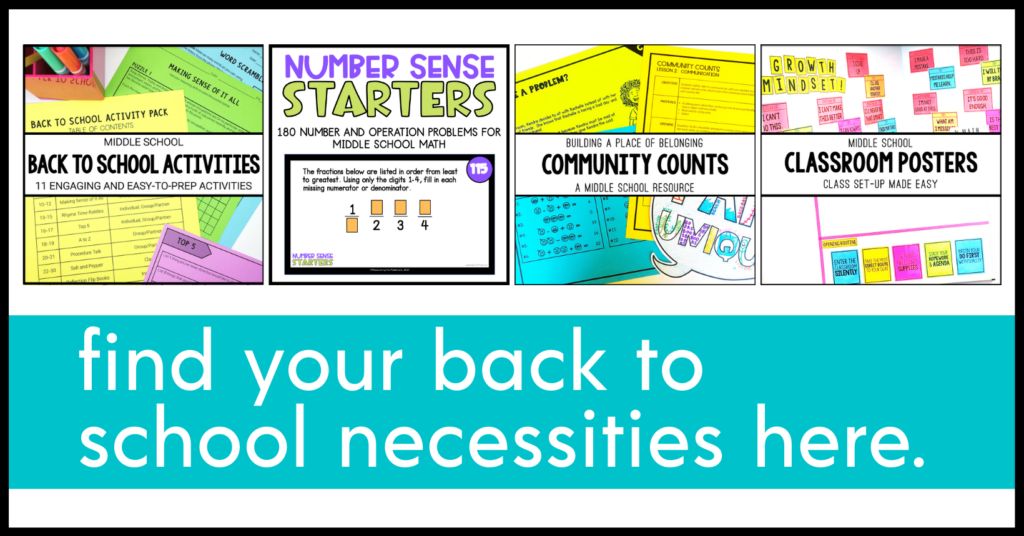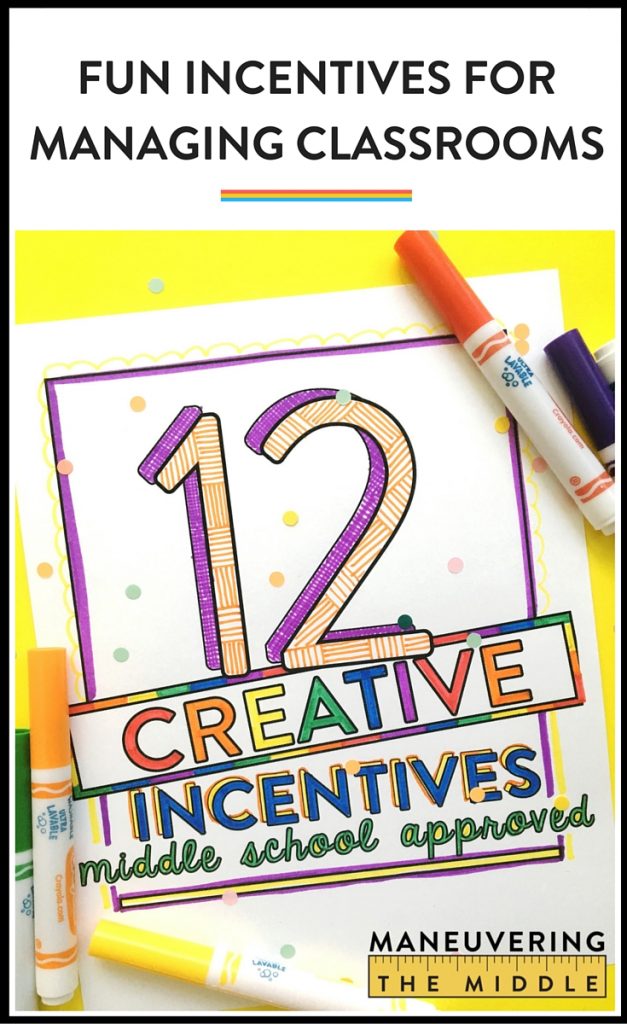 These creative incentives for middle school students can be a starting point.  Don't forget to ask your students at the beginning of the year what incentives they would like.  This will create buy-in from all the students and give students voice. Some students want to work with their best friends, while some students would love to have the night off thanks to a homework pass.  The best part is that almost all of these incentives are free and require no planning.  What incentives do you use in your middle school classroom?