With the Holiday season right around the corner, I compiled a favorite things list from our Maneuvering the Middle team!! You will find that these items are not exclusive to the classroom and would make perfect gifts for your friends and family (or yourself!)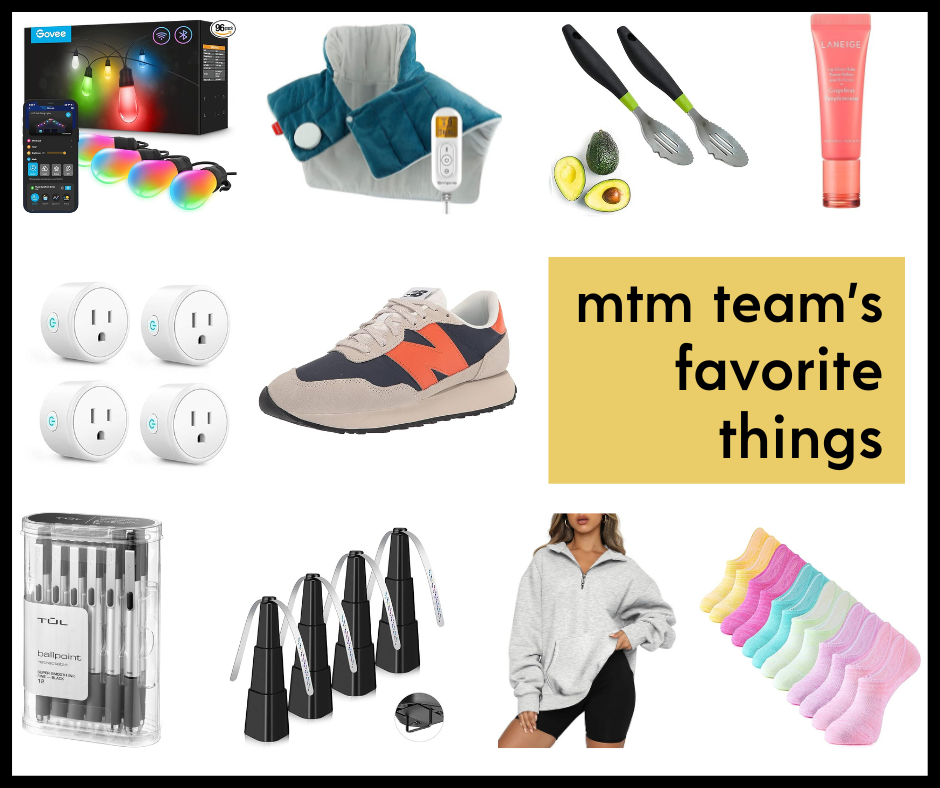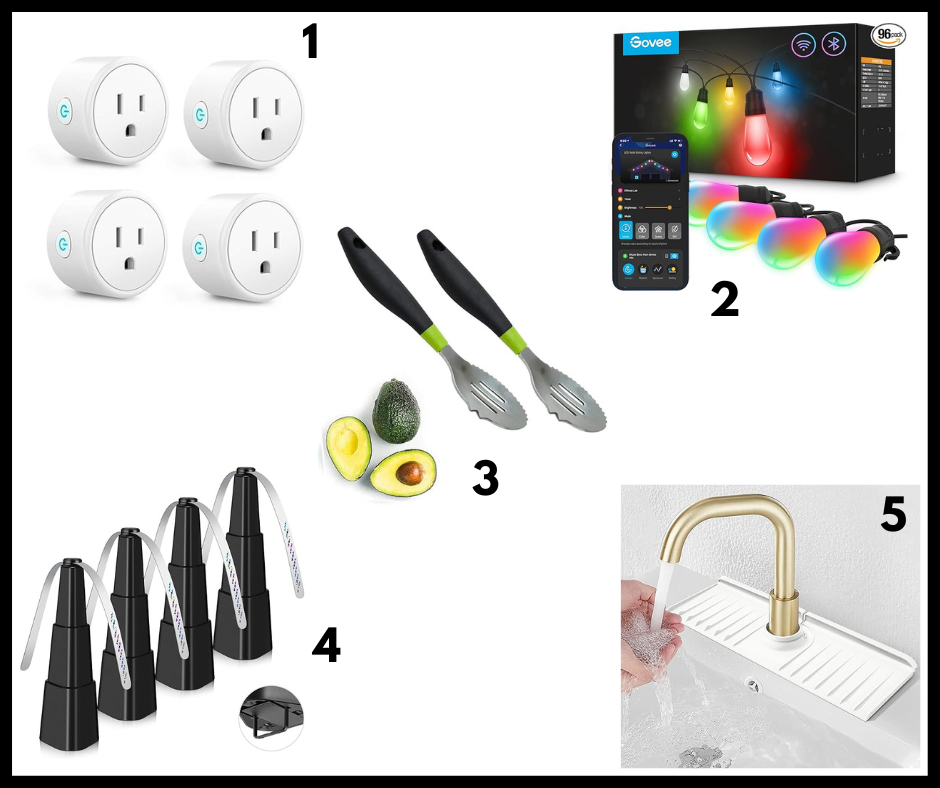 "These little guys are simple but one of our best purchases lately. They allow you to set up custom timers for all your plug-in lights and they also connect to your Alexa. Say goodbye to crawling out of bed after you realized you left a light on. Just tell Alexa to do it!" – Jessica
"This string of lights can be controlled from your phone and there are also so many color customization options." – Kim
"Cut, pit, scoop, and mash! This is an all-in-one tool for having sliced avocado or guacamole, and it's dishwasher safe!" – Ashleigh
"We love to spend our dinners outside as often as Texas will allow us, and these fly fans are a literal game changer. They actually work and are great inside or outside. They can be especially helpful when setting out food to host an event, etc. Maybe consider keeping one on your desk and seeing if they work on middle school students, too? Jk." – Kim
"My sink is located on the island, and I am a sloppy dish washer. Water inevitably ends up running behind the faucet making a mess all over the counter. This sink splash guard keeps the water contained and drains back into the sink." – Tyne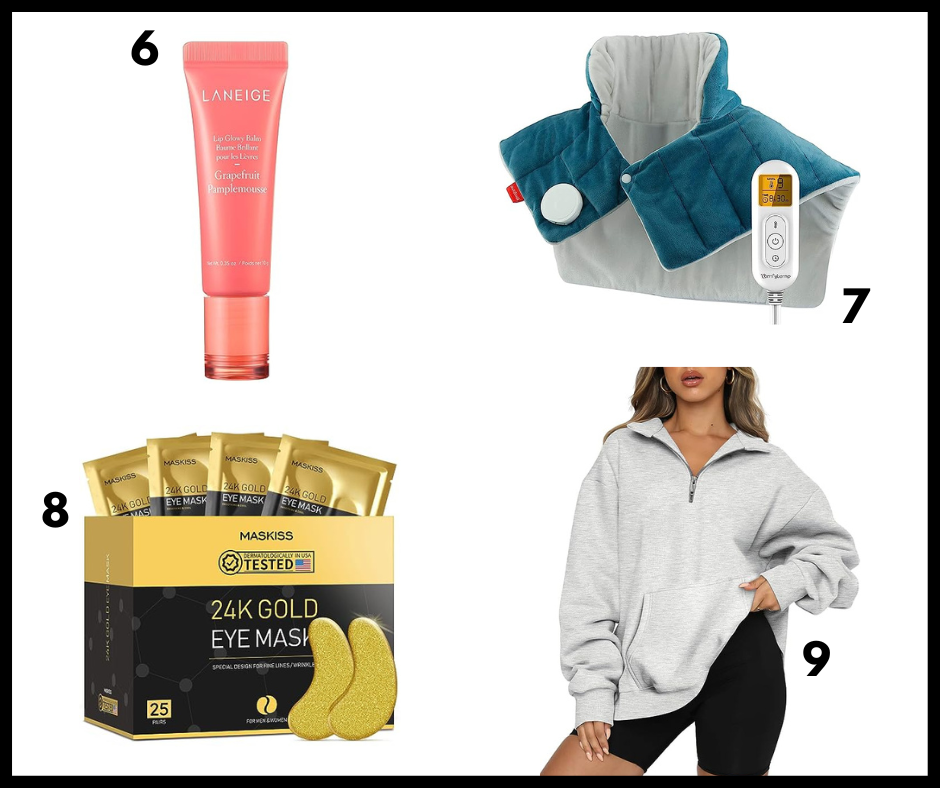 "This is my go-to lip balm for a long day of teaching or just going about my day-to-day life! It adds a tiny tint of color, but is also super hydrating. I stick it in my pocket or in my purse for on the go application!" – Jenna
"This feels like a warm hug after a stressful day. Grab some hot tea and a good book and feel the tension slip away instantly!" – Angie
"It's not really accurate to say these are my favorite things because I've never bought them…but someone did send me these after I had a baby and when I finally got around to using them, they felt pretty amazing. There's no tired like teacher tired, and I bet there are some teachers out there who would feel seen by these eye patches." – Kim
"Being from Texas, I am acclimated to the heat and when that first cool breeze comes in, I need to stay warm. This pullover is my go-to on a Saturday morning of children's sports or errands." – Noelle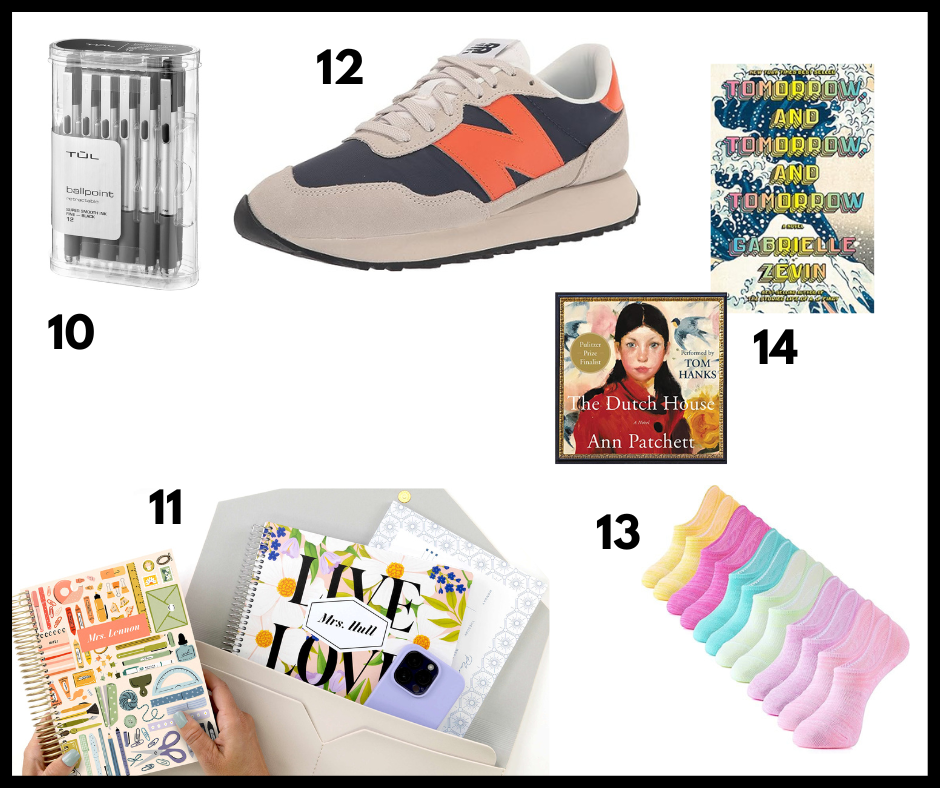 "While many people are fans of gel pens, I have forever been loyal to ballpoint pens. The TUL ballpoint pens are the perfect size and write smoother than any pen I have ever used. In fact, they write so well that my wife, who only used gel pens, has fully switched as well!" – Michael
"I love that this planner has customizable layouts to create "to-do" lists that meet your needs. For each day of the week, I have a to-do list for both work and personal life and then a section to write my dinner meal plan. I use the monthly calendar to keep my 4 kids after school activities straight. This planner has been a life saver for my brain!" – Sara
"Cute, cozy and helping me reach my step goals… what's not to love? There are so many sneaker color combinations now that it can also be a fun way to show school spirit!" – Rachel E.
Fun colors, but don't show when you wear your cute fashion sneakers.  Grippy on the heel so they don't fall down during the day!
Tomorrow, and Tomorrow, and Tomorrow is my favorite book I have read this year (and I have read over 60 so far). This story is told over the 30 year friendship of two video game designers. My husband has read a single book this year and this was it. He loved it!
Do me a favor and listen to Ann Patchett's The Dutch House immediately. Tom Hanks is the narrator and should probably narrate all audiobooks. The story is about a set of siblings and the house of their childhood. You can read about how Tom Hanks got the reading gig here.
What are some of your favorite things from this year?