Returning from maternity leave as a teacher can feel daunting.  Add a classroom and it can feel impossible. When I returned from my maternity leave, I was only the second teaching staff member to have a baby and return in the 4 years I had been at the school, so I felt especially anxious about the transition.  I learned so much from both my experience and my mistakes. Since my daughter just turned one year old last week, I wanted to reflect on my journey so far and pass along some tips on returning to teaching after maternity leave.
I also recommend checking out my post about setting up your substitute for success.
Returning from maternity leave as a teacher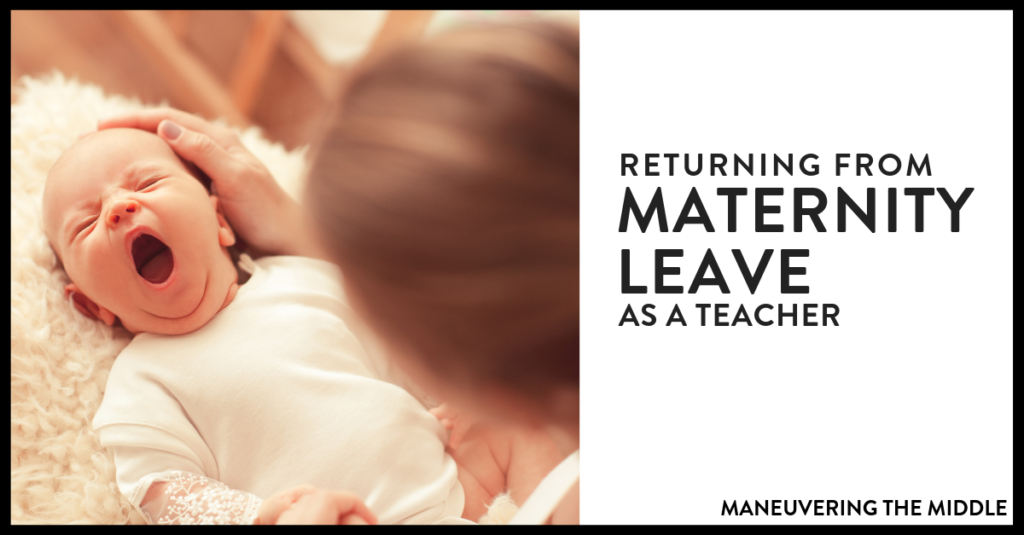 Gather Information
If you can swing it, try to set up some time to talk with other moms at your school who took teacher maternity leave and returned.  If you can't make it happen before you leave, then talk to them when you return. Ask questions like: How supportive was administration? What challenges did you face?
In addition, talk to your administration about how they transition teachers back in.  Looking back, I spent all of my time before my maternity leave discussing what would happen during my leave.  We never talked about my return.
Will you be expected to teach solo for the whole day your first day back?
Or can your maternity sub support for a few days?
One of the benefits to advocating to my principal in the beginning of this school year was that she hadn't given much thought about how challenging returning to work as a new mom can be, and they were able to plan the transition better for the two other staff members who had babies after me.  If you plan on breastfeeding or pumping, you will also need to discuss getting coverage and having a space to pump. (Is anyone interested in learning more about pumping at school?)
Practice Everything
If you are returning to work, you have some kind of childcare planned.  My husband had paternity leave that he was able to take when I returned, which made the transition much easier. However, my daughter did eventually go to daycare.  Before her first day of daycare, I went ahead and gathered everything she would need (extra outfits, sheets, and diapers) and dropped it off ahead of her first day hoping that would make the first day of drop-off a little easier.  
What I wish I would have done is practiced dropping her off during my or my husband's leave.  The first day I dropped her off at daycare, my husband and I had a full day of work ahead of us.  I didn't realize just how emotional it would be. Then, I had to go teach, despite how worried I felt.  
I learned later that many moms do a trial run of dropping off their child while on leave, so their child can adjust to a few hours with new people and not a whole day.  Then, mom could go run some errands (or cry in the car).
As sad as I was, nothing could prepare me for my daughter's smile when she saw me at the end of the day. It's not all bad, I promise!  If you plan on pumping, then do a practice run at home, so you can see how long it will take you to assemble your parts, pump, and clean up.  That information will be needed in order to plan for coverage. And while I am on the topic of pumping, I am so glad that I purchased a small refrigerator for my classroom to keep expressed milk.
Plan to Not Get Everything Done (and Be OK with it)
I am pretty confident that there is no such thing as "getting everything done" in teaching; however, I think most teachers (including myself) push themselves and their lessons to be more amazing with each subsequent year.
When I returned from leave, I was still feeding my daughter at around 3 AM, so I did not have the energy to revitalize my lessons from the previous year. I had to be OK with that. I had to be more strategic with what I got done during a work day because I was not bringing work home. When I did, it didn't get done. If it didn't have to get done for the next day, then I would let it pass.  
In addition, I knew that with a baby to drop off at daycare, my mornings were no longer a time to accomplish anything either.  Since I had less time, I had to give myself permission to do less work. (Which is still a challenge for me.)
My coworker told me "Teachers who become parents are the most efficient people I know." (This was right after I apologized for sending her lesson materials late. :))  It was very humbling to see how people offered to take things off of my plate or to allow me extra time to accomplish tasks.
If this doesn't happen for you, ask for help and learn to say no. "No, I cannot take up an extracurricular this year." "No, I cannot sacrifice my planning period for this parent meeting." "Could I have an extra day to submit grades?"  Sometimes I feel like I am not doing enough as a teacher, and then I remember, I am also a mom! Moms who teach are taking care of their child and 100+ others! With help, I can be a great teacher and a great mom! I cannot do both without help, and that is OK.  
Other Tips
Prioritize planning and making copies/materials for an emergency substitute lesson (or two).  Make sure it is a lesson that can be executed at any part of the school year. You will be amazed just how random it is your child will get sick and require you to stay home.  It will also give you peace of mind knowing that you can take care of your child because your students have already been planned for.

If you can return on a Thursday or Friday, do it!  This will give you the weekend to regroup if necessary.

Do your best to not take on a new role or teach a new grade level or subject from the previous year. Returning to something you already know how to do will save you time and prevent additional stress.

I wish All Access had been around during my maternity leave and for when I returned to the classroom. The student video library would have been a game changer for my substitute! You can learn more about it here.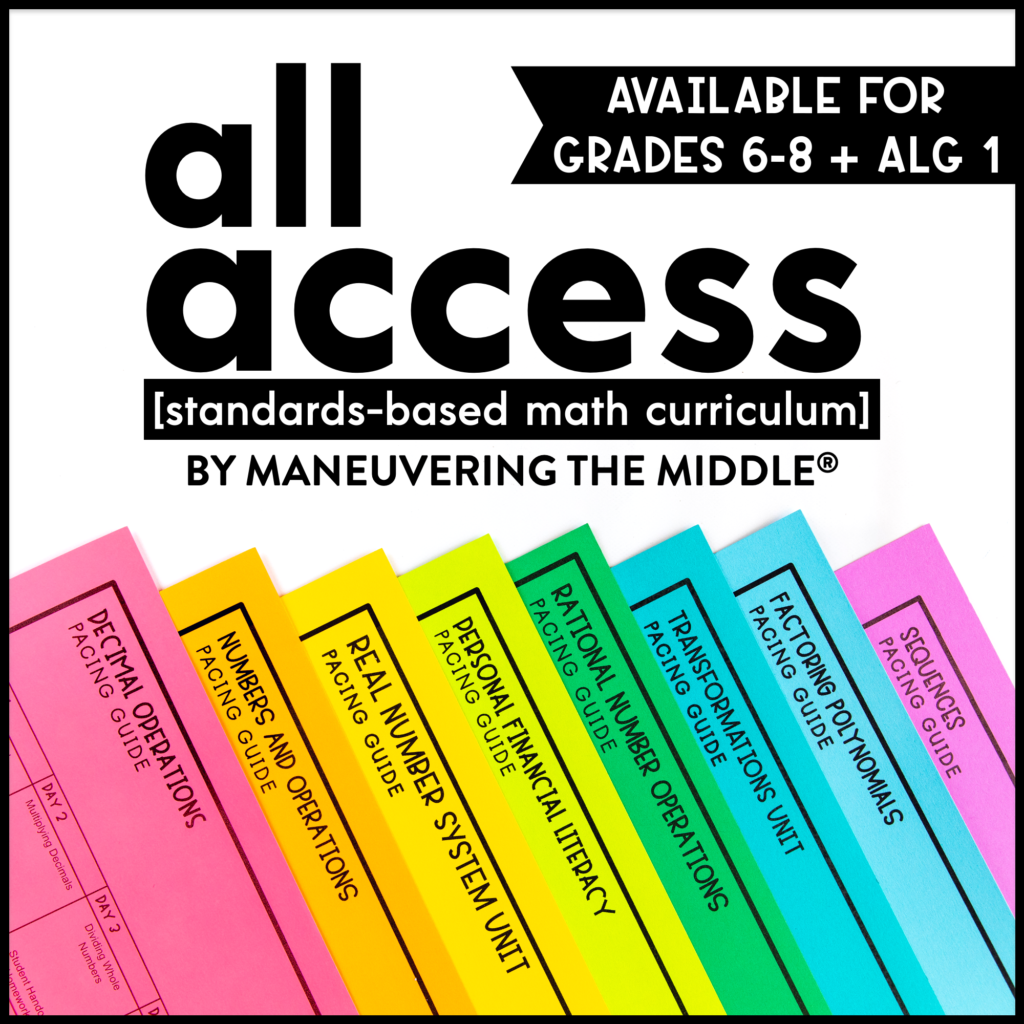 Moms, what tips do you have for returning from maternity leave? What did you learn or what would you do differently?