Problem solving is a multifaceted process! While I've written about Math Problem Solving Strategies and How to Teach Word Problems and Problem Solving, there is still so much more to cover.
Noelle presented an amazing math training this summer on Practical Problem Solving Strategies. I was truly amazed at just how much I learned. I will be breaking down the training into 3 blog posts over the course of this month, so if you missed the training, be sure to check back here for more updates.
If you want to learn more, check out this book, Mathematize It!, that covers the topic of teaching how to solve word problems in much more detail.
Today we are going to talk about the 3 types or categories of word problems that you teach and your students may face: action, relationship, and comparison. The purpose of identifying word problem types is to force students to slow down and analyze what is happening in the word problem before jumping to computation.
You can also grab our problem solving posters freebie below!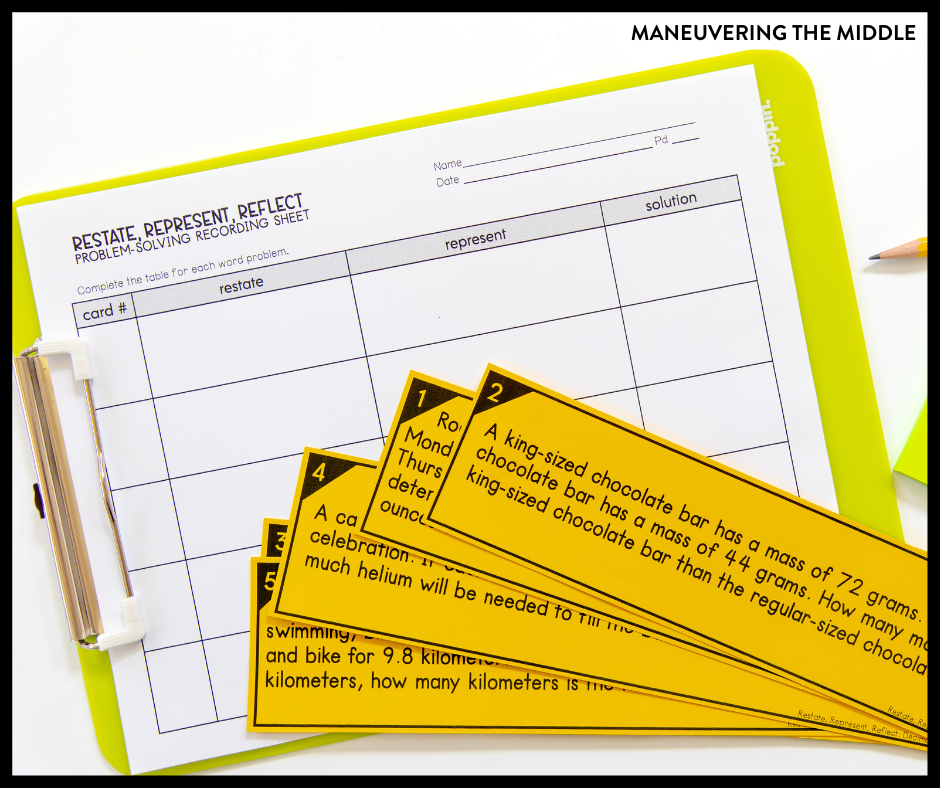 Action Word Problems
Here is an example of an action word problem:

How do we know that this is an action? Ask yourself:
Did something occur?
Was there some kind of change?
If yes, the word problem likely falls into the action category.
Relationship Word Problems
Here is an example of a relationship word problem:

How do we know this is a relationship? Ask yourself:
Are parts being described or referred to in relation to a whole?
Is a whole being described or referred to in relation to a part?
If yes, the word problem is a relationship. Here we can see the parts of the marching band relate to the total number of marching band members.
Comparison Word Problems
And lastly, here is an example of a comparison word problem:

How do we know this is a comparison?
Ask yourself:
Is something in the word problem being described in comparison to something else?
In this word problem, we can see that the cost of popcorn is being described by the cost of the candy.
Why is this helpful to know?
Why do students need to know this? Well, by observing and "making meaning" from the words and scenarios they are processing, students are less likely to rush to determine a path to the solution.
Does this sound familiar? Students quickly perform some operations with the values given. In this first step of the problem-solving process, we want to take the focus off the values and direct students to notice what is being described in the problem.
The goal is not for them to be able to identify and put the word problem into the correct category. We simply want students to notice what is happening, and over time they will start to recognize patterns in word problems.
Next week, I will dive deeper into how we take these word problem types and use them to help students with the first part of the problem solving process: restating the problem.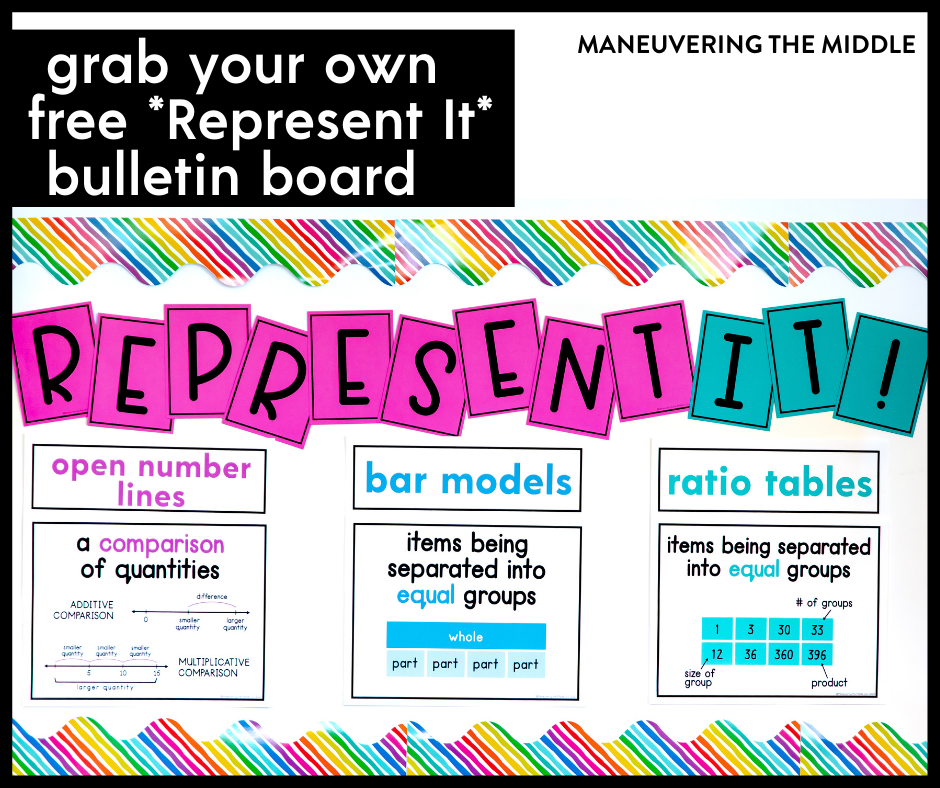 In the meantime, can you identify the category these sample problems belong in?
Ricky buys a package of chicken to use throughout the week. On Monday, he uses 28 ounces to make chicken salad for lunch. On Thursday, he grills 53 ounces of chicken for dinner. If Ricky determines he has 37 ounces of chicken remaining to cook, how many ounces of chicken did he buy at the beginning of the week?
Gavin has two pet turtles, a red-eared slider and a map turtle. His red-eared slider weighs 2,680 grams and his map turtle weighs 670 grams. How many times bigger is the red-eared slider than the map turtle?
Ivory created a paper chain of her school colors, blue, green, and white, as a decoration for a pep rally. The blue section measured 5.5 feet long, the green section measured 4.25 feet long, and the white section measured 3.75 feet long. What is the total length of the paper chain?
A king-sized chocolate bar has a mass of 2.6 ounces. A regular-sized chocolate bar has a mass of 1.55 ounces. How many more ounces is the king-sized chocolate bar than the regular-sized chocolate bar?
A nature center has a stocked pond with an automatic fish feeder. The fish feeder has 70.5 pounds of fish food and releases food into the pond twice a day. If the feeder releases 2.6 pounds of food in the morning and 1.2 pounds of food in the evening, how many pounds of food are remaining in the feeder at the end of the day?
The San Francisco Bay Area is hosting a triathlon, a race consisting of swimming, biking, and running. The athletes will swim for 0.75 miles and bike for 15.5 miles. If the total distance of the triathlon is 20.5 miles, how many miles is the running portion of the race?