Order of Operations is a student and teacher favorite! Please Excuse My Dear Aunt Sally might be the most common mnemonic device to ever exist, so let's chat a little bit about how to make order of operations engaging for your students.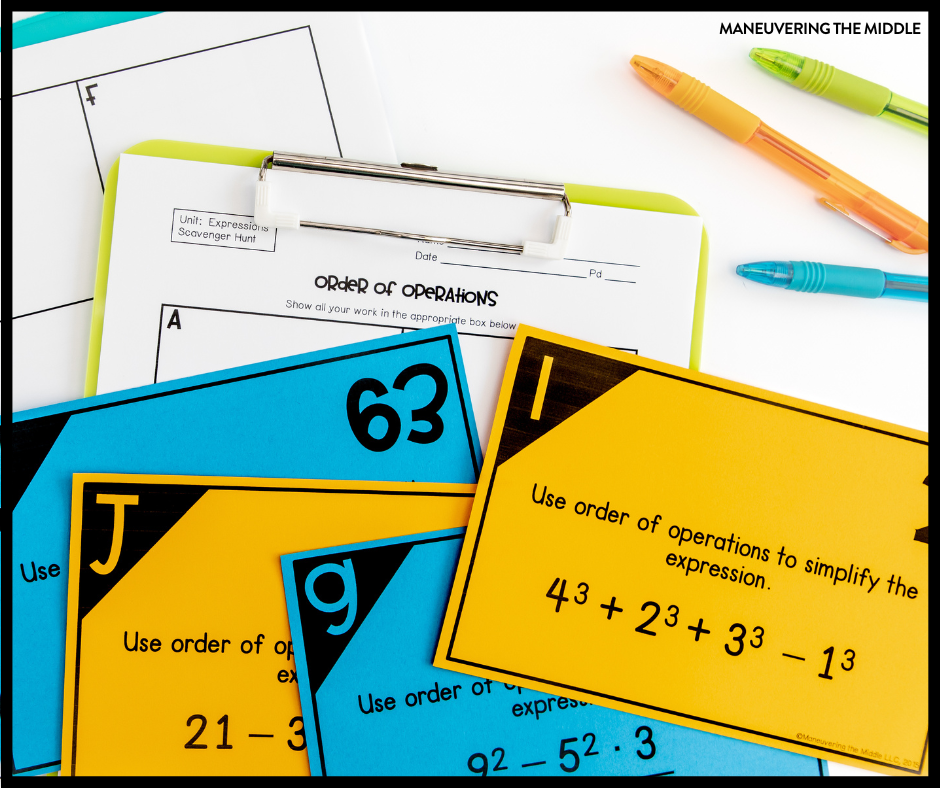 What is/are the Order of Operations?
Order of Operations is the rule provided to standardize how to solve any problem involving multiple operations.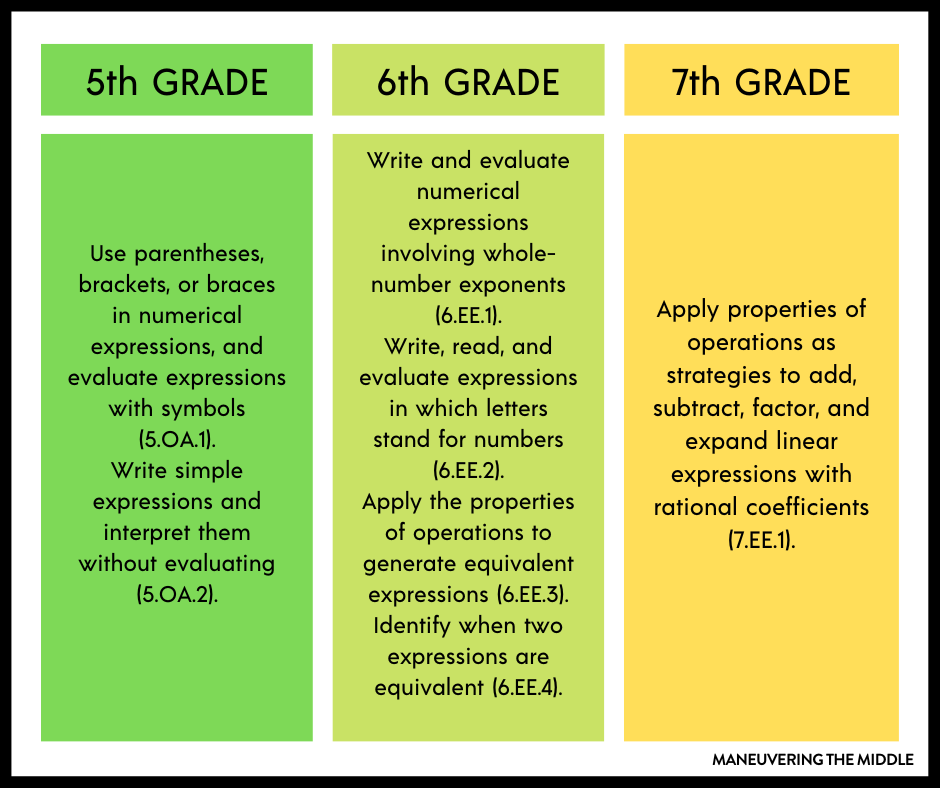 You have probably seen popular memes like the one below where you can find a spirited debate in the comments. In fact, showing this to students would be a great hook! "By the end of today, you will be able to tell these people what is ACTUALLY the correct answer!" (Though there are arguments for both!)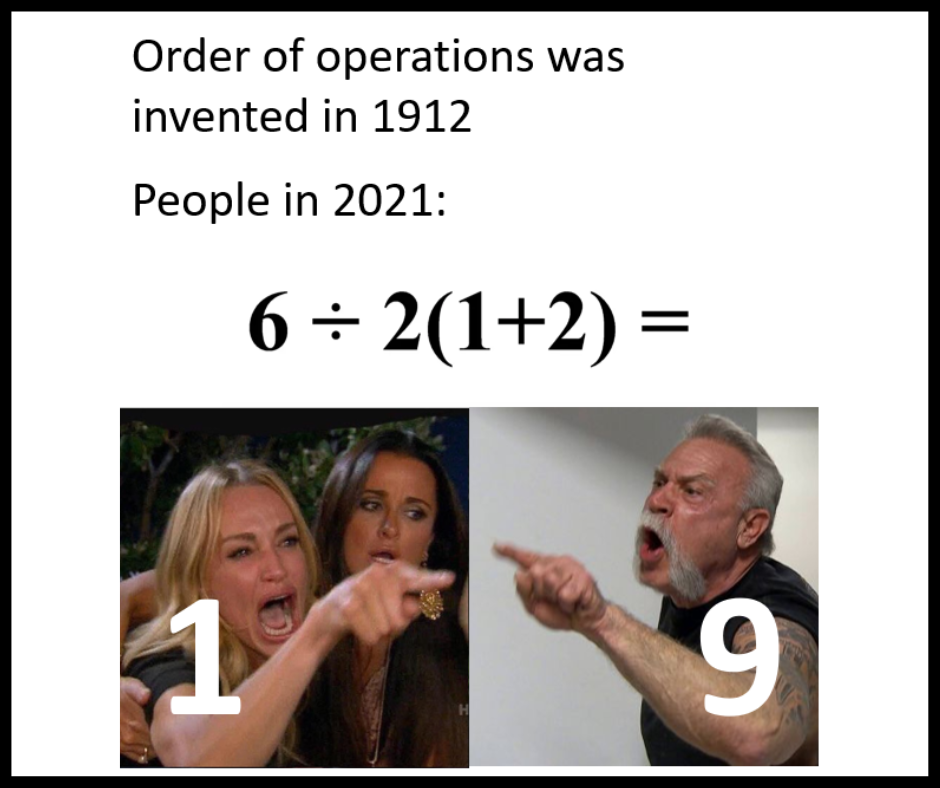 Start Simple by Scaffolding
Like most (all?) math skills, order of operations benefits from scaffolding. It is actually the perfect skill to scaffold – you are in direct control of how many steps are included in each problem! Start with a two-step problem, move to a three-step problem, then continue until your students have mastered multiple-step problems.
Depending on the grade level you are teaching, you will either be working with whole numbers, possibly integers, and finally rational numbers. If you teach 7th grade, then you will be covering everything! Start with whole numbers before moving to problems that include integers and rational numbers.
I love this 6th grade Maneuvering the Middle Student Handout 2 problem. Each problem is just asking for what the first step would be. Brilliant!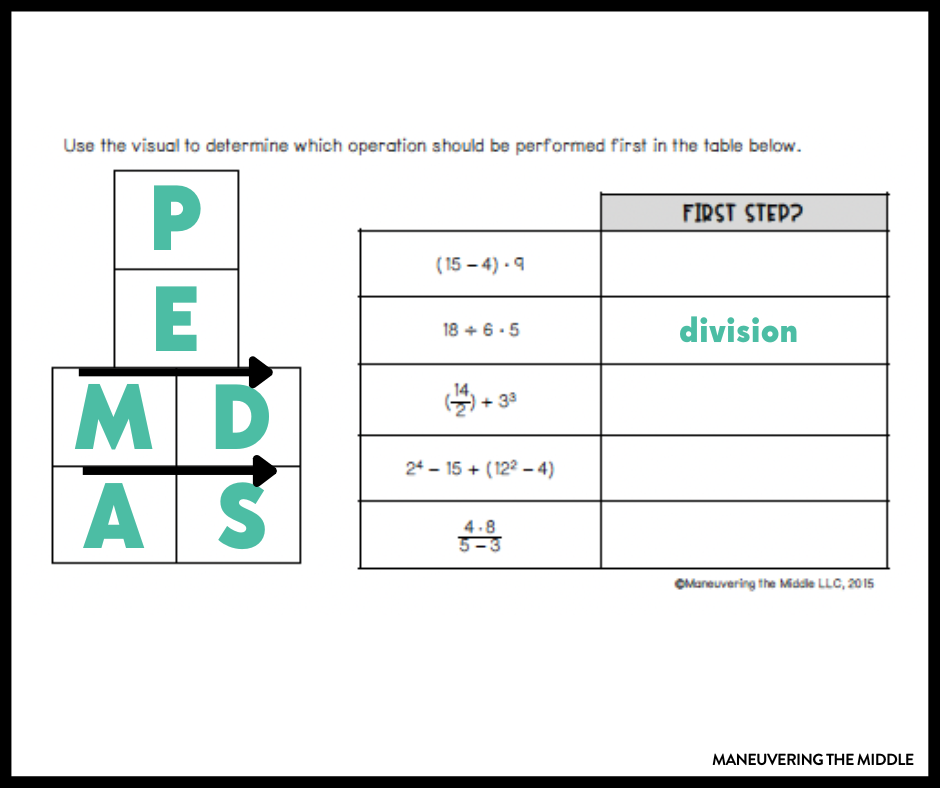 Showing Your Work Tips
I can't think of a math skill where students want to try to do it all in their heads more than order of operations. Not rewriting the problem after each step makes students prone to error. Here are three ideas that make showing work fundatory (fun + mandatory):
Don't ask for the final answer. Instead, ask what would the problem look like after they "insert an operation"
Tell students that you aren't grading their final answer at all – just their work! This will make students who are okay with losing credit for not showing their work think again since they won't even get credit for their correct answer.
Try a round table activity! A group of 2-4 students will work on a problem together rotating through the problem after each step. Teamwork requires every step to be written down.
Make it Visual
As you can see, my PEMDAS poster lived on my wall year around. And you can have it for free! Click here to get your free PEMDAS poster.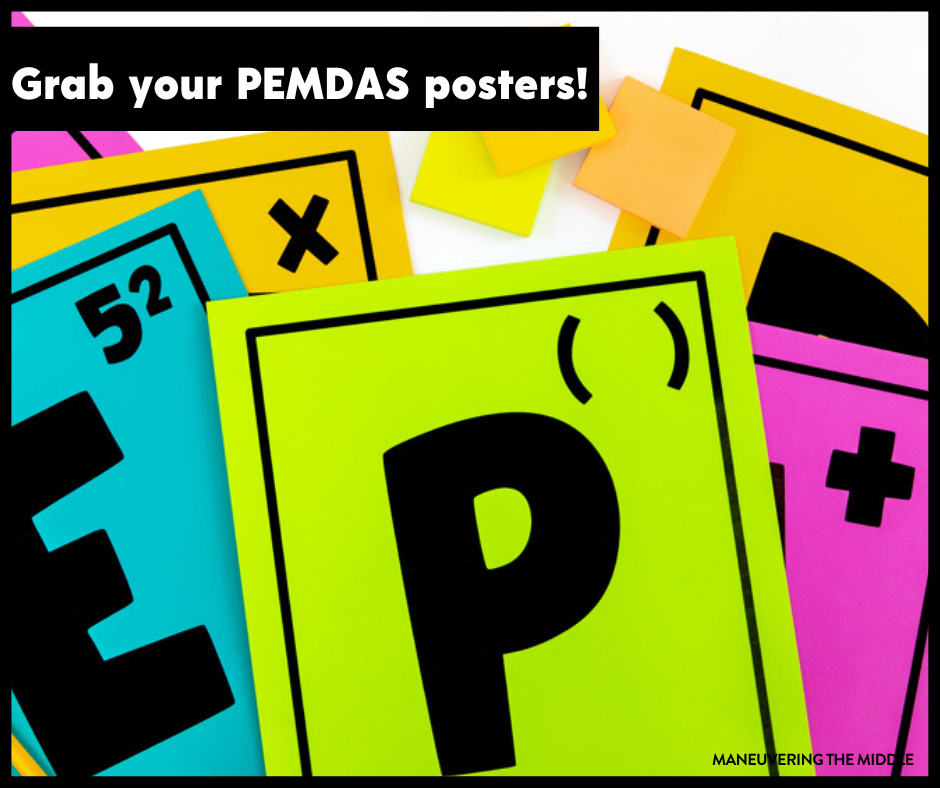 Encourage students to write down the acronym vertically down their page and cross off the letter/operations as they solved the problem. Students can be enormously successful using this strategy! When I modeled order of operations problems, I highlighted or underlined the step I was completing. This helps students too!
Try These Activities
All of these activities were a hit in my classroom! Students really can't practice a skill too much. 🙂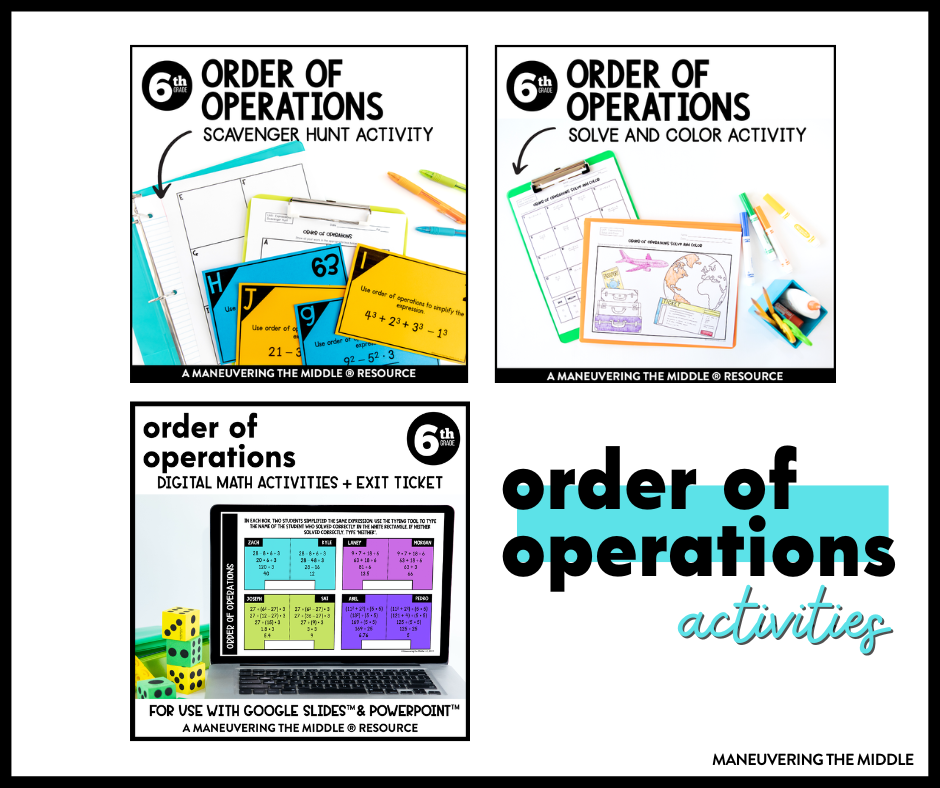 How do you teach order of operations?