Last summer, Noelle and Kim presented an amazing professional development on math small group Instruction at the Conference for the Advancement of Mathematical Teaching, or C.A.M.T.  Noelle then hosted a webinar on the topic. We wanted to make sure this knowledge was accessible to anyone at any time, so we brought it to the blog. Watch the video on math small groups below!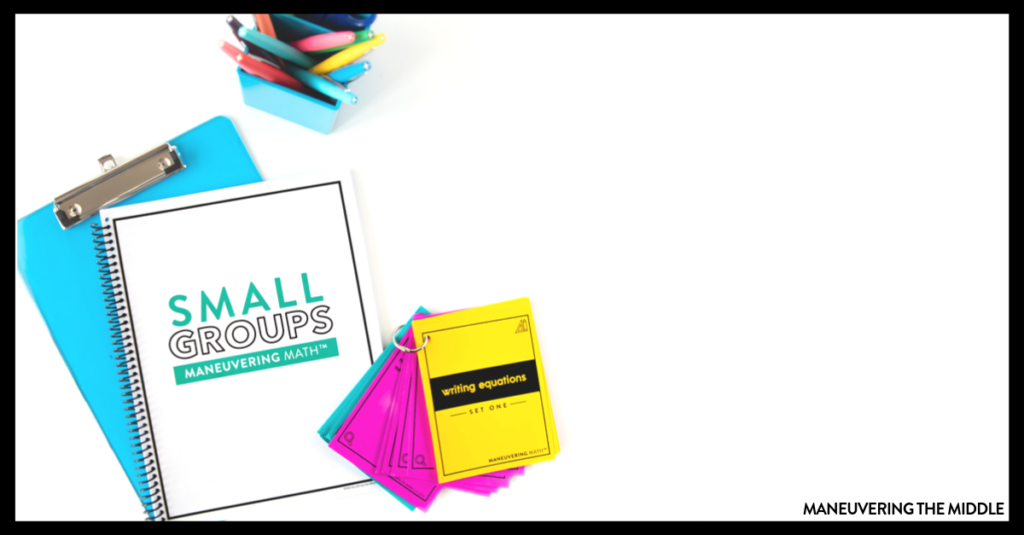 In case you can't watch the video, here are some tips on how to implement small group instruction.  The video goes into much more detail, though.
1. MAKE MATERIAL READILY ACCESSIBLE
When you watch a cooking show, all the ingredients have been cut, prepped, and measured ahead of time to keep the viewer engaged. The same is true with students. You will make the most of your limited small group time by having all supplies and materials readily accessible or easy to obtain. This is a routine and procedure to practice with students: What will they need to bring to the small group every time they participate? 
On the small group supplies note, I highly recommend going beyond paper and pencil.  This could mean students work on dry erase pockets or use manipulatives.  You can find my favorite small group manipulatives here, but common workroom supplies like sticky notes or dot stickers can also do the trick.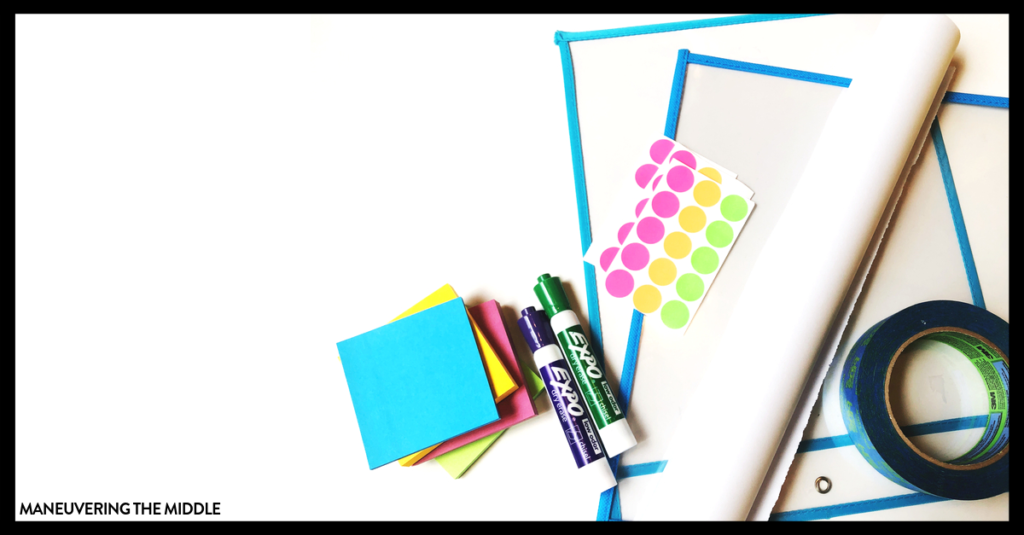 2. TAKE IT ONE SKILL AT A TIME
The Texas standard 7.3B states, "The student is expected to apply and extend previous understandings of operations to solve problems using addition, subtraction, multiplication, and division of rational numbers."
Do not plan small group instruction for the entire standard. It is too much. Small groups should focus on a very specific skill. For this standard, you might want to just focus on multiplication of rational numbers. We want to go as bite-sized as possible, so you as the teacher can hone in on the misconception and scaffold accordingly, and most importantly, students can leave small group feeling successful. 
3. ASSESS FOR THE PURPOSE OF DIFFERENTIATING
In order to see which students need some math small group intervention, rely on formative assessments: exit tickets, homework questions, or even just circulating and checking a specific problem during group practice. 
I don't recommend using state assessments to make groups because the data is not as specific (or timely) as it can be. Also, keep in mind that small groups are flexible. Not all students will struggle with the exact same skills, so you don't always have to pull the same students together. 
Lastly, use your small group time to also assess their mastery of that skill. Either keep notes by hand or, better yet, use a Google Form™ to enter anecdotal notes so the data can later be sorted. You can find a Google Form™ template here.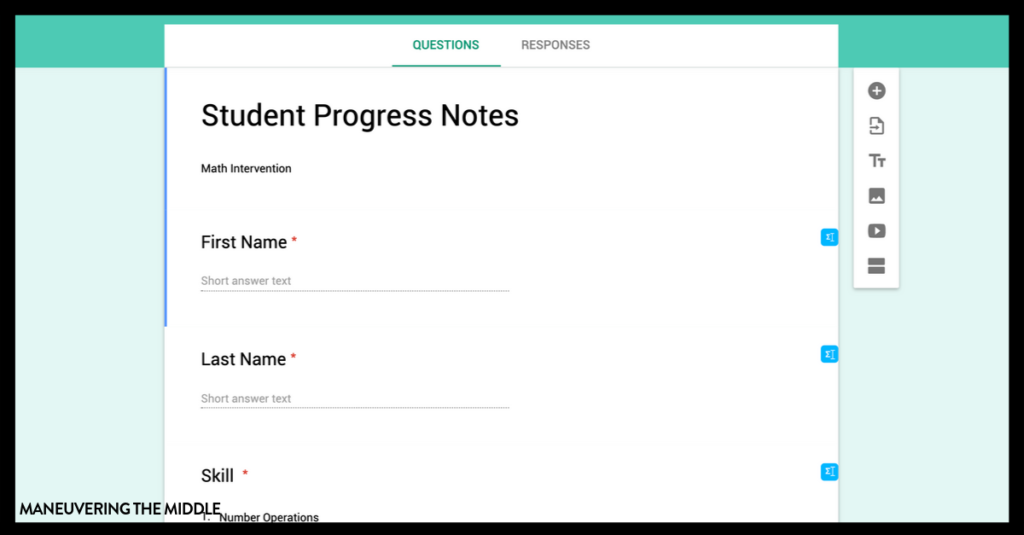 4. KEEP THE MINI-LESSON MINI
This tip goes hand in hand with tip #2. When teachers focus on one skill at a time, this allows for the mini-lesson to stay mini. If you spend too much time with one group, then other students are at risk for getting off-task, less time is spent with other small groups (or no time), and this can impact your next day math small group rotations. 
What should be happening during small group?
You can do anything! There are no wrong answers here. You are giving real-time feedback to students, which is so valuable. You might be asking questions, eliciting responses, addressing misconceptions, and/or praising your students. You can do this through task cards, working with manipulatives, or showing the math in a different way.   
5. HOLD ALL STUDENTS ACCOUNTABLE
The most common question I hear in regard to small group instruction is, "How do I hold all students accountable?" Great question! Keep it as familiar as possible. It should be something they have done before, something that self-checks, and something that will prevent you from being interrupted. This can be scavenger hunts, stations, independent work, or digital activities. Remember to hold students accountable by using timers, recording sheets that will be turned in, and occasionally circulating. 
6. MAINTAIN CONSISTENCY
If you haven't used small groups before, it is going to be a challenge. But, like anything that is challenging, it gets easier the more often you do it. Remember:
"Success is neither magical nor mysterious. Success is the natural consequence of consistently applying basic fundamentals." – Jim Rohn