I recall when my substitute instructions looked like this: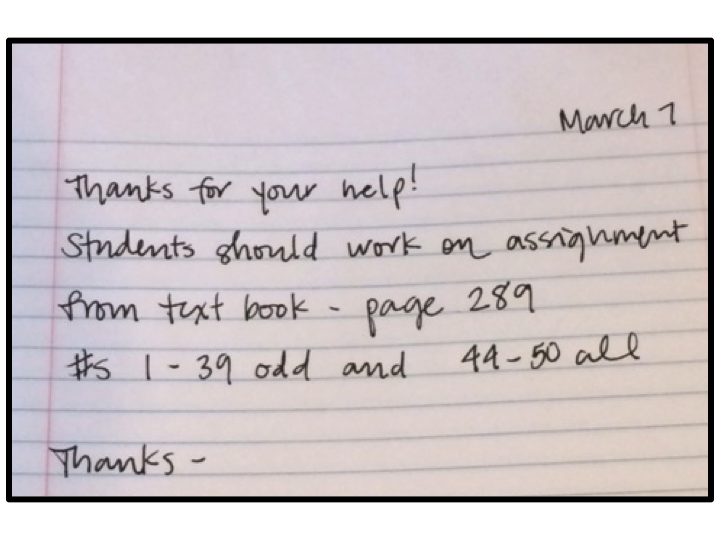 Not the best instructions and consequently my students were unlikely to complete their work, it was almost like a waste of a day.  Can anyone relate?
Along the way, I realized that the more clear instructions I left, the more likely I was to return to peace, calm, completed work, and a good report.  That's the goal, right?
Now, my binder looks like this: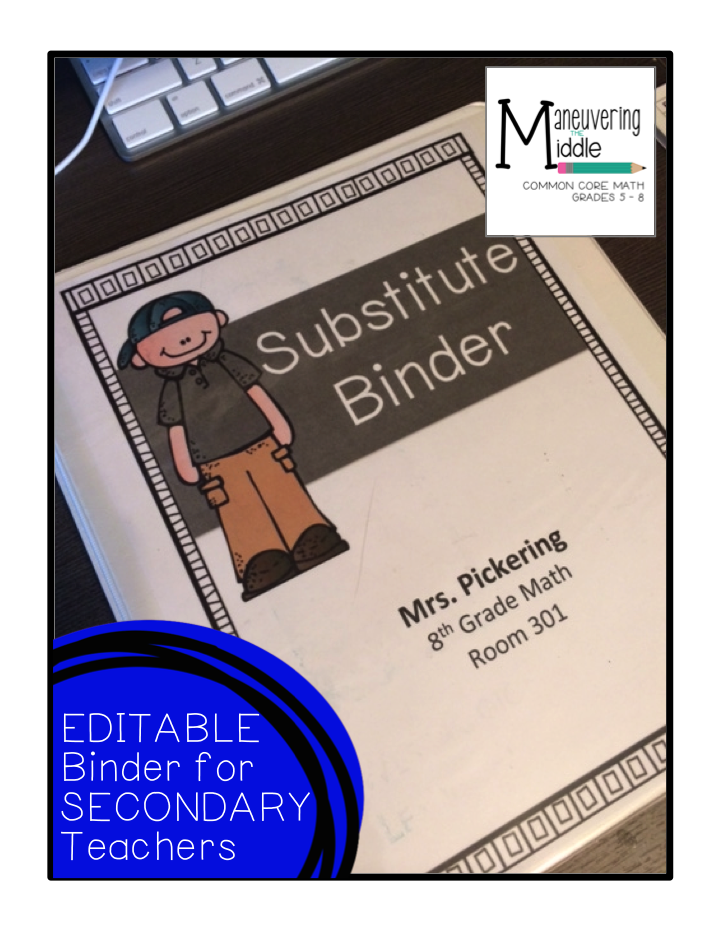 I use a simple 1/2″ binder and spend an hour or so getting it set up for the year.  I complete all the information that will remain constant and place that in page protectors.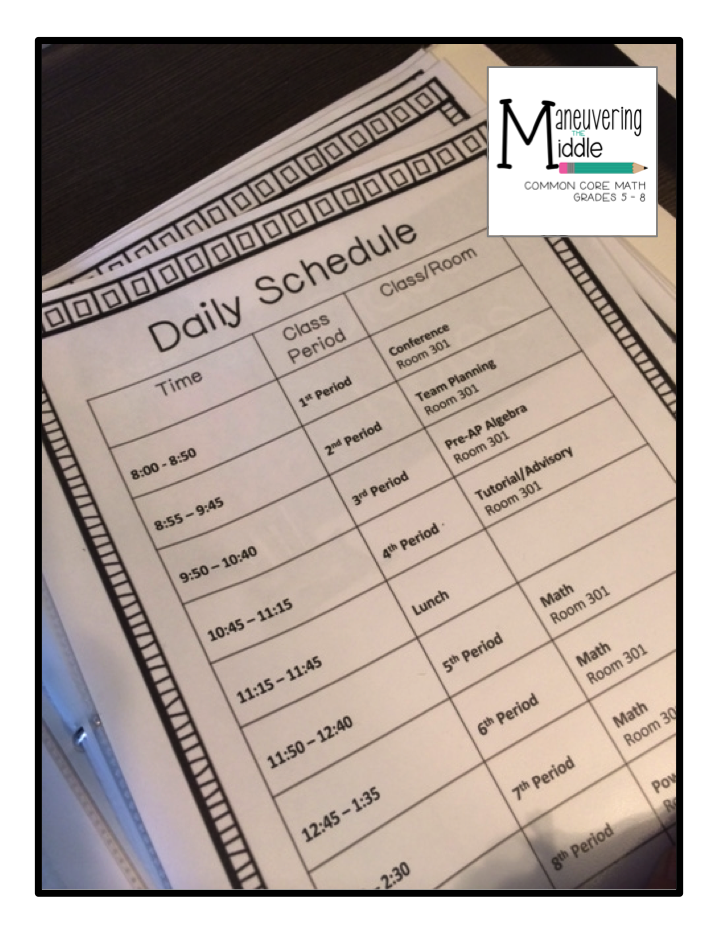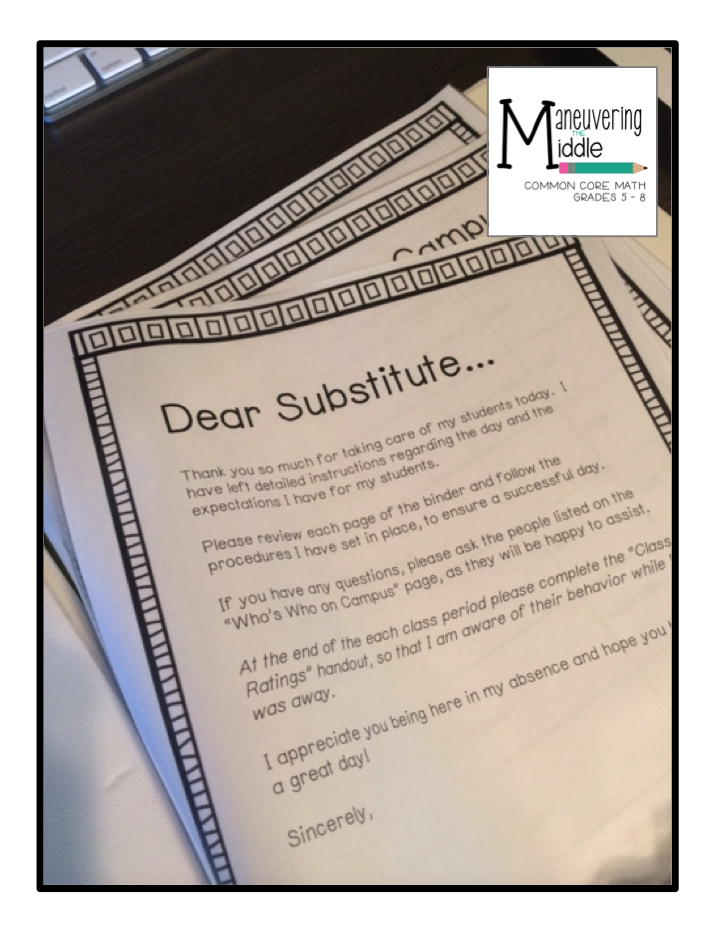 Then, when I will be gone, I simply fill out the Lesson Plan page, print and place it in my binder.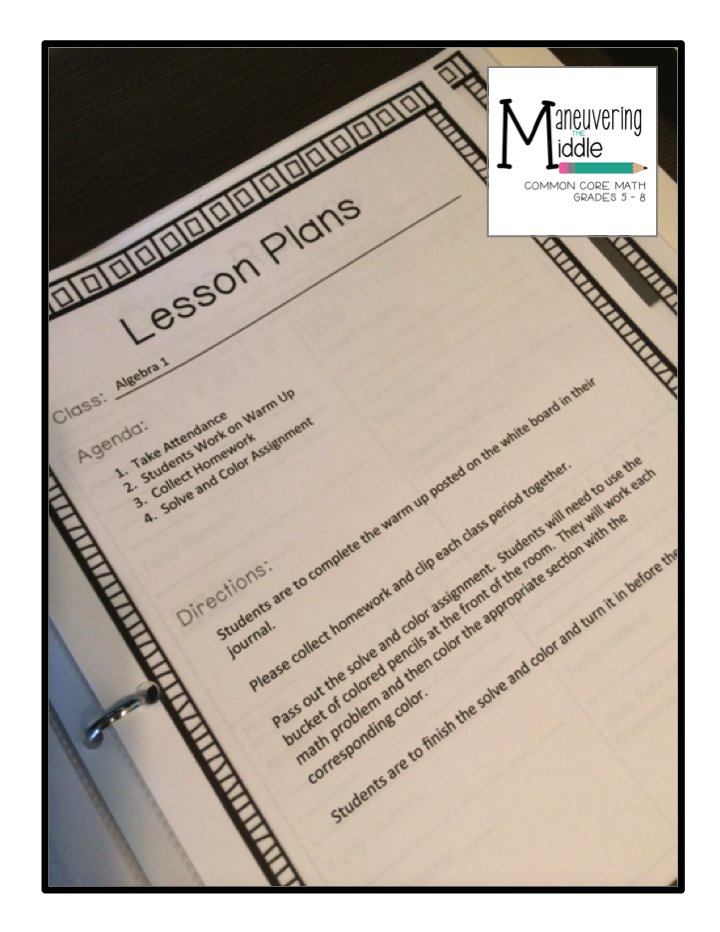 My favorite page is the one where the substitute leaves a report, the Class Ratings page.  In my classroom, we set up an incentive system.  The substitute is asked to grade the class on a scale of 1 to 10.  Classes that receive a 10 earn a reward.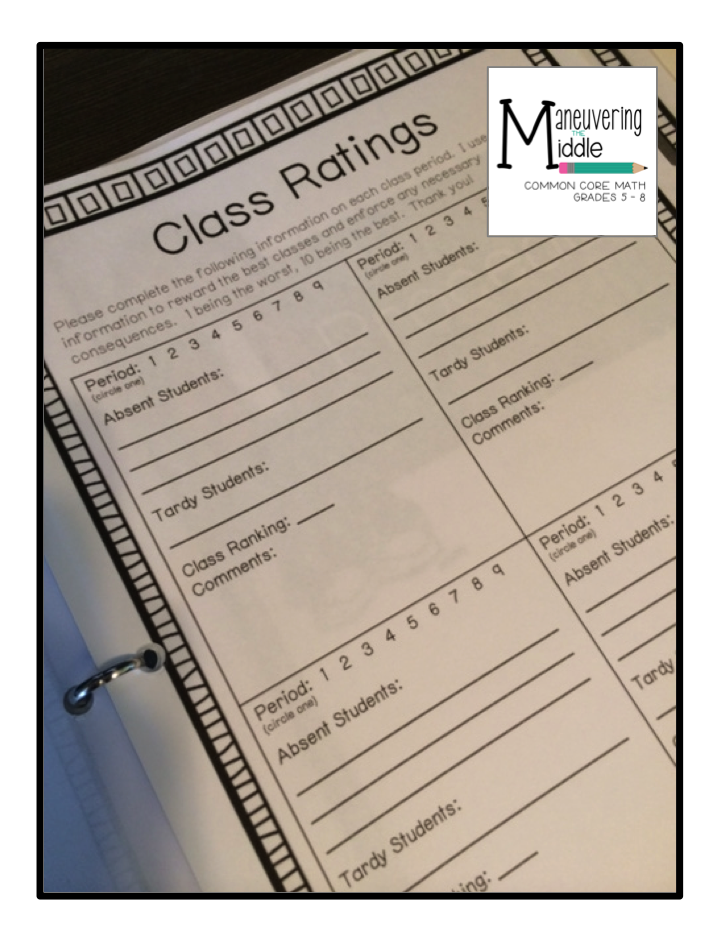 My most favorite reward is a computer/iPad day.  No, we don't just get a free for all on the internet, though they would love that.  I simply rework an activity to incorporate the computer/iPad.  It can be as simple as practice on a math computer website or more in depth like QR codes.  If you already have an incentive system, this could fit right in.
I am all about making my life easier and streamlining all the paperwork.  Be sure to check out my
Secondary Substitute Binder in my TpT shop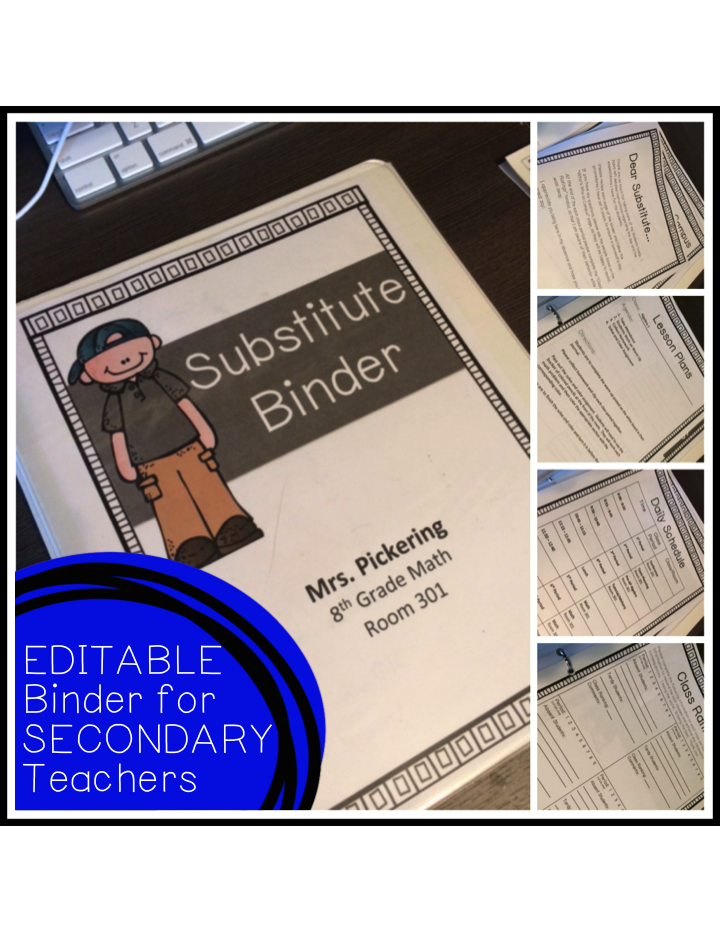 The best thing:  It is fully EDITABLE!  You can print and write in the information or you can type into the editable powerpoint version.  Wahoo!  Who doesn't love a timesaver?