Teachers love Post-it Notes and fun colored pens.  We can always be counted on to have the latest and greatest of school supplies.  But what else does a teacher need at their desk? Teachers practically live in their classrooms, so what supplies will come to the rescue over and over again? Here is our comprehensive list of teacher desk supplies you will not regret having in your classroom!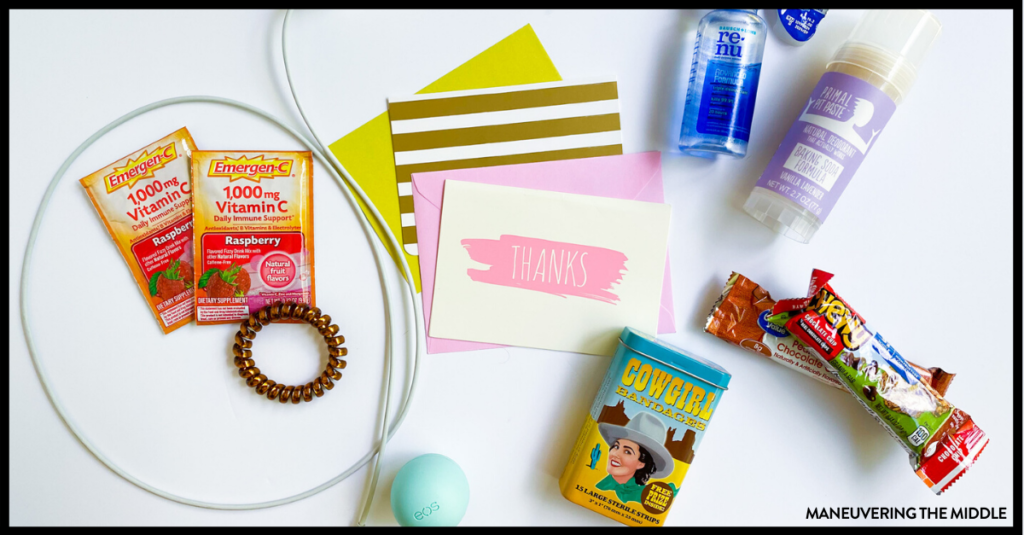 15 NECESSITIES FOR YOUR TEACHER DESK
I hope this list gets you thinking, it has saved me lots of time and headaches (literally).  
Here are some additional items that we thought were pertinent to add after reading suggestions from teachers and being in the classroom for 3 more years.
You Won't Regret HavING These SUPPLIES
If you love teacher supplies as much as I do, check out this post with 20 Must Have Teacher Supplies Under $20. 
Also, check out the comments (even if you don't have anything to share) because there are many great ideas to round out ANY need you might have during your day of teaching! What teacher desk supplies do you rely on in your classroom?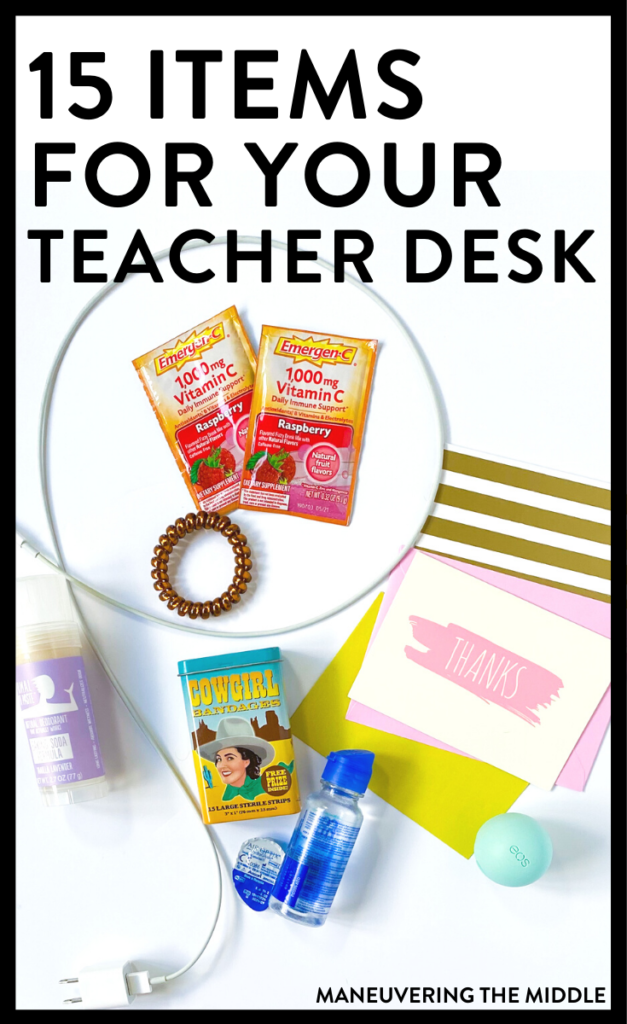 Editor's Note: We have been publishing content for the Maneuvering the Middle blog for over 6 years! This post was originally published in February of 2015 and has been revamped for accuracy and relevancy.