This summer, I have shared various instructional strategies and ideas on the Maneuvering the Middle Facebook Page.  Many readers have enjoyed the ideas and mentioned that they would love to implement some next school year.  I know I was always looking for new ideas and fresh ways to engage my students and have complied a few below.  These clips are provided by The Teaching Channel, are all anywhere from 2-7 minutes long, and perfect for middle school.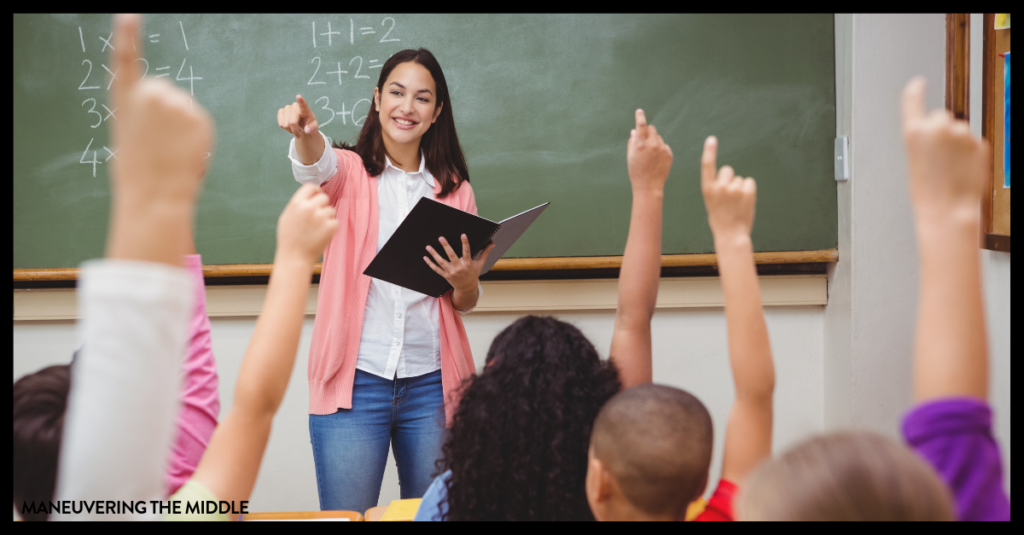 6 instructional strategies for middle school
Aims to focus and provide accountability during group work. Check it out in action here.
Teaches students use critical thinking skills to analyze each others work. Click here.
This was shared by a reader, thanks Abi.  It highlights the things students are doing correctly within an incorrect answer. See it here.
Two different teachers use different strategies to set up their group work. Click here to see students set up for success.
This video is of an ELA class, but I think this would be perfect for math, too!
A great way to get those sleepy students up and participating. This is a personal favorite; I rely on this strategy specifically on Monday mornings.
Hopefully these give you a new idea or two to try out this school year!  Has anyone tried these in their classroom?