Cheat sheets are here! It is never too early to start preparing for the testing season. Early May will be here before you know it!  
We thought it might be helpful to provide you with a free resource — Math End-of-the-Year Review cheat sheets for 6th, 7th, and 8th — and now for Algebra! Basically, we put the most important content for each grade level on one page. We hope it can be another tool for you and your students this testing season!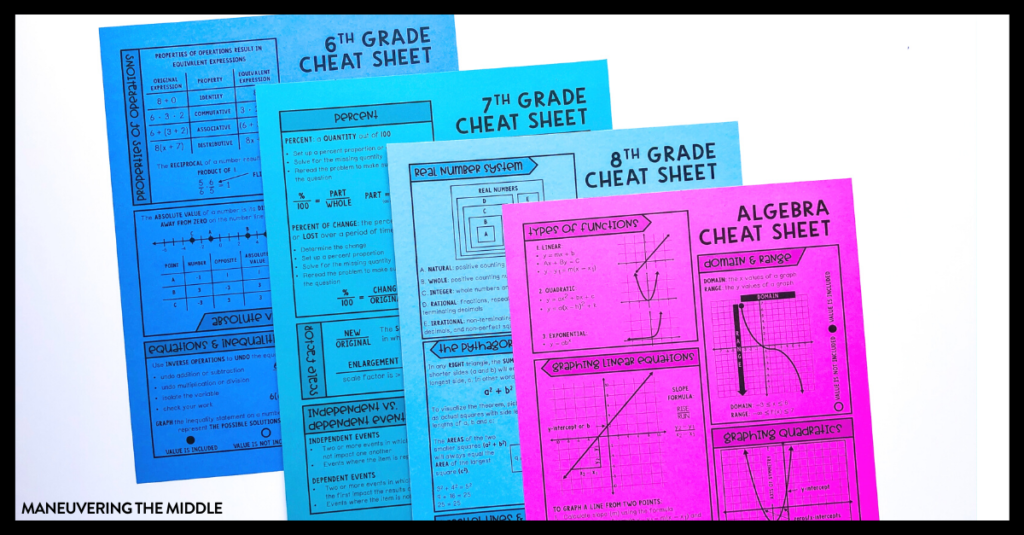 3 Ways to Use Them:
Provide them to parents who ask for extra ways they can support their children. Parents are our allies, and if they are asking for a way to support their students at home, then chances are they mean it. Provide them websites or a list of standards for students to work on. This cheat sheet covers a broad range of topics without getting into the knitty gritty, so it might be the perfect tool for parents' help at home.
Laminate the cheat sheets (page protectors are my go-to) and make a class set. Have students refer to the cheat sheet or their notes before they can ask you a question to ensure student ownership! Of course, you could also provide individual copies for student notebooks or binders to reference both in class and at home.
Use the cheat sheet to direct flash cards creation. Last year, my heart exploded when one of my students showed up on the day of the STAAR with about a hundred self-made flash cards with everything from fraction, decimal, and percent conversions to definitions of mean, median, and mode. I had not given her any instructions to do this. She utilized her cheat sheets to test her knowledge — thus, the flash cards! 
UPDATE: ALGEBRA I DIGITAL ACTIVITIES ARE NOW AVAILABLE!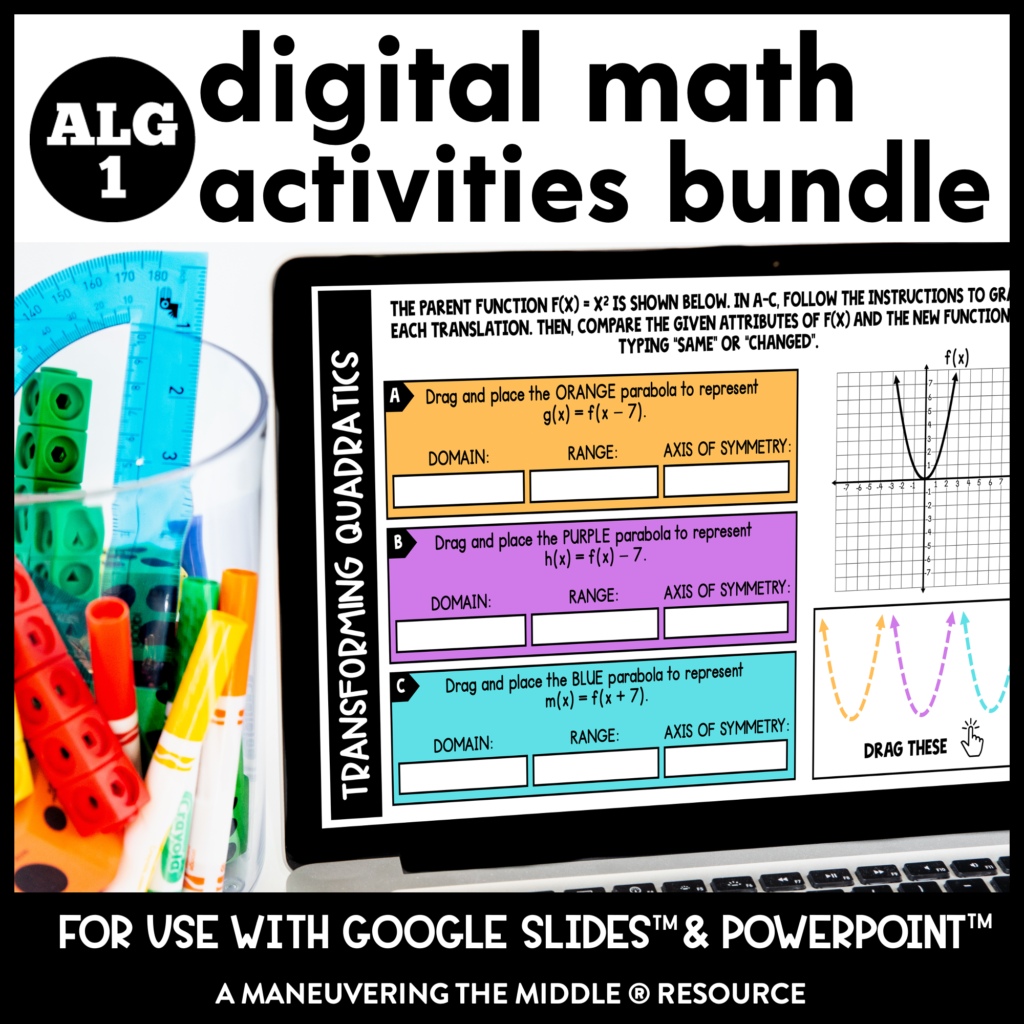 P.S. If you haven't already grabbed your free Algebra EOC standards break down for Algebra teachers, then head over this post to download it.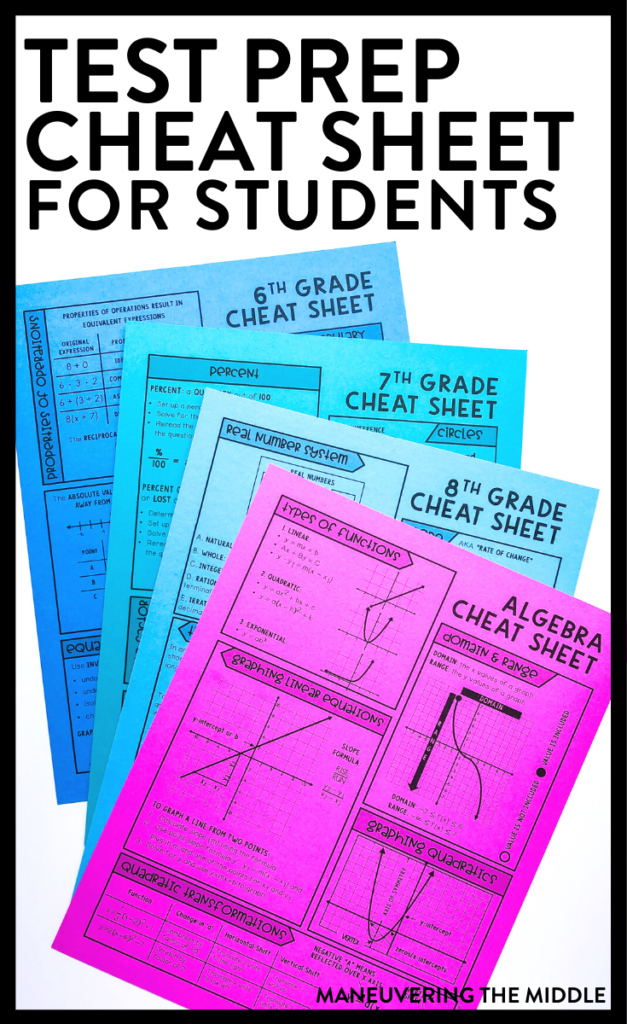 What ideas do you have to make test prep season better for students?