For some states, end-of-year state testing is still happening despite the craziness of this year –  reopening, virtual schooling, hybrid learning, and all of the precautions to stay safe. Honestly, I felt frustrated, but as the leaders of our classroom, I thought it would be beneficial to dive into how to make the best of state test prep for ourselves and for our students.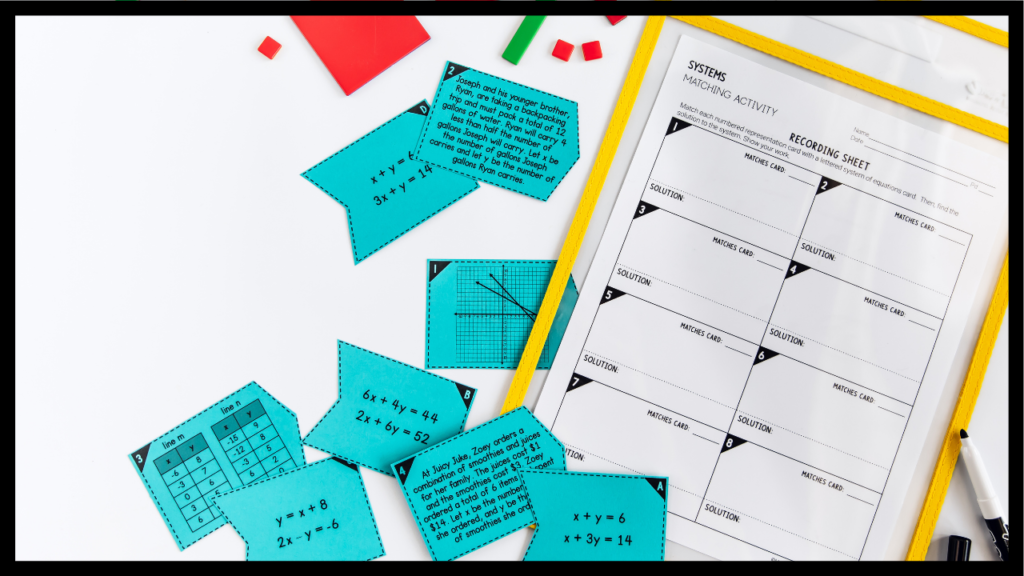 THE DOWNSIDE
It is easy to focus on all of the negatives of requiring students to test at the end of such a taxing year. Here are a few ways you may be feeling:
Concern for how your students will perform

Worry about how your students will respond

Discouraged that some of the best teaching practices became irrelevant due to necessary health guidelines

That testing is a waste of valuable class time
We have little control in this matter. If you are passionate about it, I know there are organizations that you can support with your time or efforts.  You can always lobby your local representatives and make your voice heard on this issue. 
FOCUS ON THE POSITIVE
First, a standardized test provides a natural opportunity to collect data. While data can be collected many different ways, this does allow schools to make larger collective decisions for their students. For example, your campus may look at the data and determine that it would be beneficial to implement a remediation program or apply for different funds based on the needs of students. 
State testing also provides an opportunity to differentiate using small groups. Any review or reteaching is a great opportunity to naturally pull small groups to make the most of the time you have and target your approach to review and reteach. To learn more about small groups, click here.
State testing is a marker of normalcy. This might be a stretch because there sure are a lot of other ways we can mark things returning to normal, but I think that students are used to ending the year with a big test. It can help remind students that their learning is important and sometimes even helps some apathetic students to get it in gear. 
STATE TEST PREP EXECUTION
Make your time go the furthest! It is nearly impossible to review everything that has been covered in an entire school year in a normal year (much less one that has been frequently interrupted due to COVID). You do not have to review everything – pick those key concepts that are worthy of reviewing that will support your students' foundational understanding of the content and spend time there.
Make your message count! The teacher sets the tone of the class.  If you sound enthusiastic and eager to be there and review, your students will naturally feel that from you and take on some of those same emotions. 
Make it fun! Check out how I made it fun using a football field here. And some other ideas:
Have you seen the end of the year balloon countdown? Brainstorm several different class prizes like "popcorn snack" or "sit where you want for a day." When students meet your set goal, a student can pop the balloon and the class earns that prize. There is a little bit of mystery and surprise without a lot of work. 
Give your review a theme! It could be the Olympics or a carnival. Get some dollar store props, play some theme music, and you have transformed a boring test review into a carnival. 
Minute-to-win-it challenges are another favorite at the middle school level! From the face the cookie, to stack attack, there are many class-appropriate games that require few supplies. You could do one challenge at the end of each class if students met the set goal.
Ask your students what they want. I had a class one year that would eye roll anything cheesy. Turns out they just wanted a free day with snacks as a prize. 

A teacher shared this idea, "One year I gave students an individualized game board (see image below) with their goal score that they were working on. Every time they hit their goal on a daily exit ticket, they were able to color in a box. If they exceeded their goal, they got to color in two boxes. On the game board were things like homework passes or snacks from the teacher. After state testing, we had a tech day, and for every box they filled in was equal to how many extra minutes of tech time they earned. And the game board was just some boxes on a piece of paper. Nothing fancy!"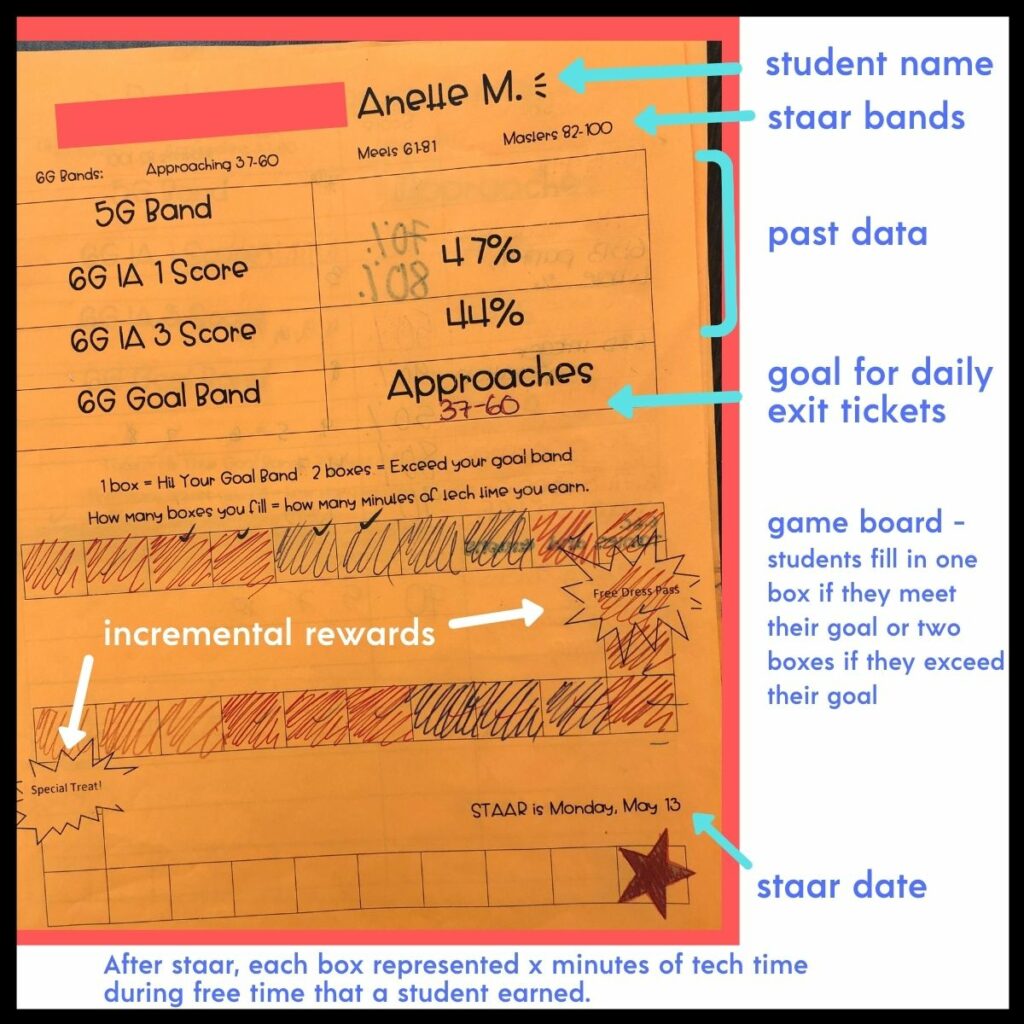 Lastly, embrace your team! One thing that I have always found helpful is collaborating with other teachers or team members to up the ante. My 6th grade team members said yes to being pied in the face as an incentive for my class.  Remember that you get to decide what is being incentivized. I always liked to incentivize giving your best effort and making improvement. To read more about goal setting, click here.
Middle school math teachers, we have a freebie for you.  Check out our math test review sheets. You can grab them here.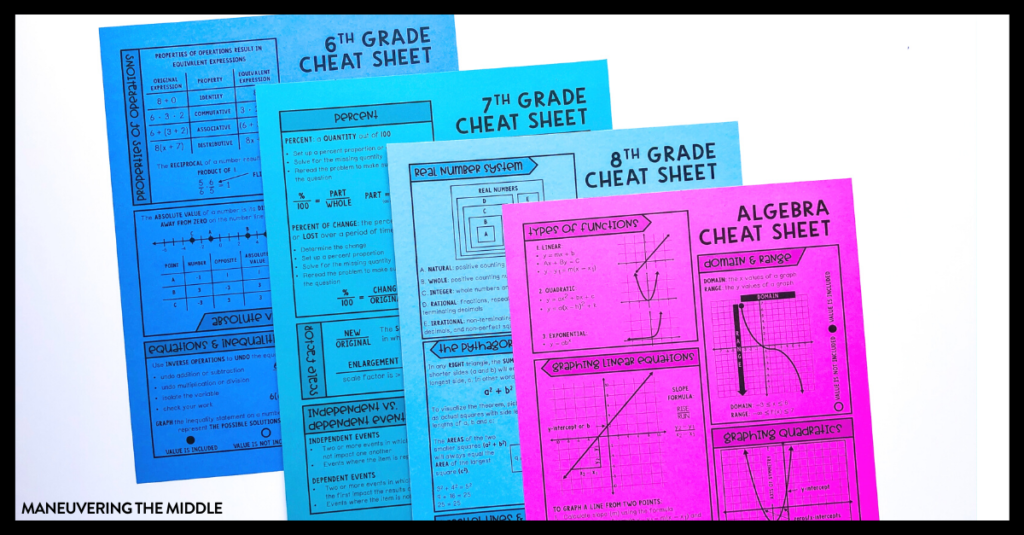 Teachers, how are you feeling about state test prep this year? How do you plan on reviewing?