For seven years, I was a teacher with no kids.  My only perspective of teacher appreciation was that of a teacher.  At one school, the PTA went all out, catered lunches, gift bags, etc.  At another, we didn't have a PTA, and so it was a quiet week where we got to wear jeans.  Now as a parent, teacher appreciation has a new meaning.
With the explosion of Pinterest and all things cute, I frequently see great little tags to tie on items.  They are easy to do, affordable when you are talking about up to eight middle school teachers, and thoughtful.  As teachers, we appreciate the gesture and the thought that goes into it.
As I thought about what I could do for my son's three teachers and his church preschool teachers, I thought back on my favorite gift.
It wasn't the gift card or the lunch; it wasn't the homemade cookies, picture frame, or candle.  It was the notes, hand-drawn pictures, and the kind emails.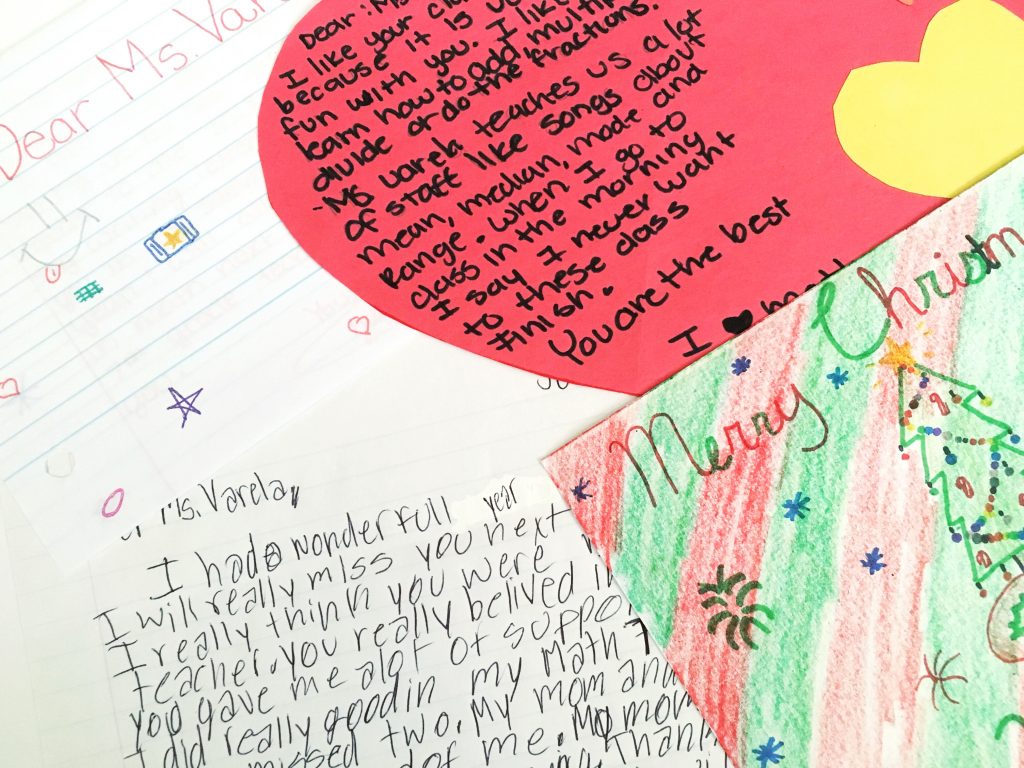 I remember the sweet end of the year notes I got from students who I was blessed to have made an impact on.  They shared of why they enjoyed my class and what they learned.  They wrote of the confidence they gained and their love for learning.
It was the parent emails of how they had seen a change in their child or how they appreciated how I went above and beyond.
I would hang those notes, pictures, and emails on the walls around my desk.  Teaching is hard; I needed a reminder of why I did what I did.  When I was tired and questioning whether or not it was worth it, I saw the notes.  When I was frustrated with the system and felt like I wasn't making progress, I read the notes.  At the end of the year, I took down each note and placed it in my binder.  Each students face impressed in my mind.
This week, I want to celebrate my son's teachers.  I will take them treats with cute tags.  I will tell them "thank you".  I will write them notes on his behalf.
"Good words are worth much, and cost little." – George Herbert
Teachers, you make an impact each and everyday.