I am in awe of what a treasure Desmos is! If you are an upper middle school or high school teacher, and you haven't explored all that Desmos has to offer, run to the website right now. Desmos is a FREE interactive tool used to graph, model, collect data, and question students over collection of higher math concepts including but not limited to the nine topics found below. These activities are awesome and FREE!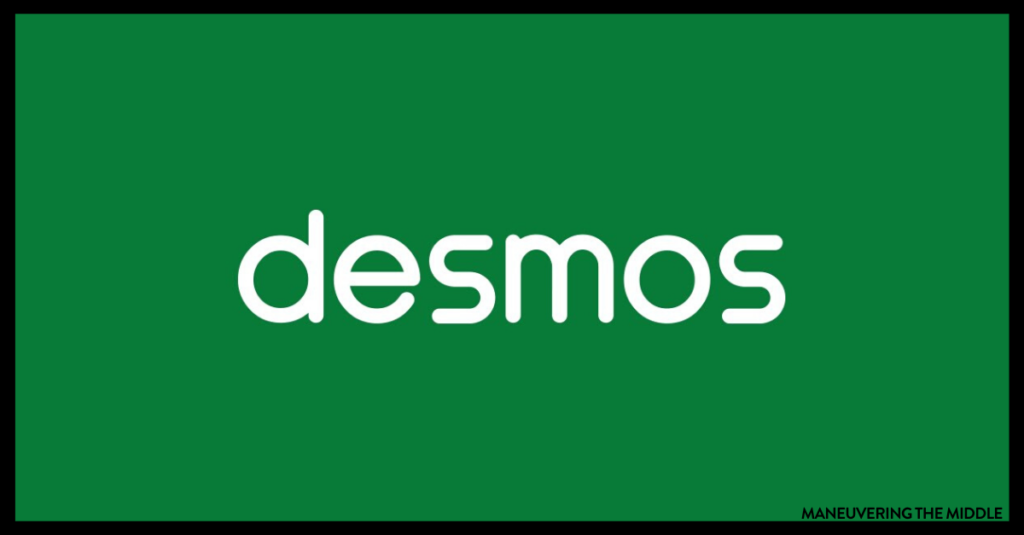 Note: All activity descriptions in quotes below were taken directly from the Desmos website.
1. Distance v. Time
Turtle Crossing – Students explore distance versus time graphs by safely getting a turtle across the beach.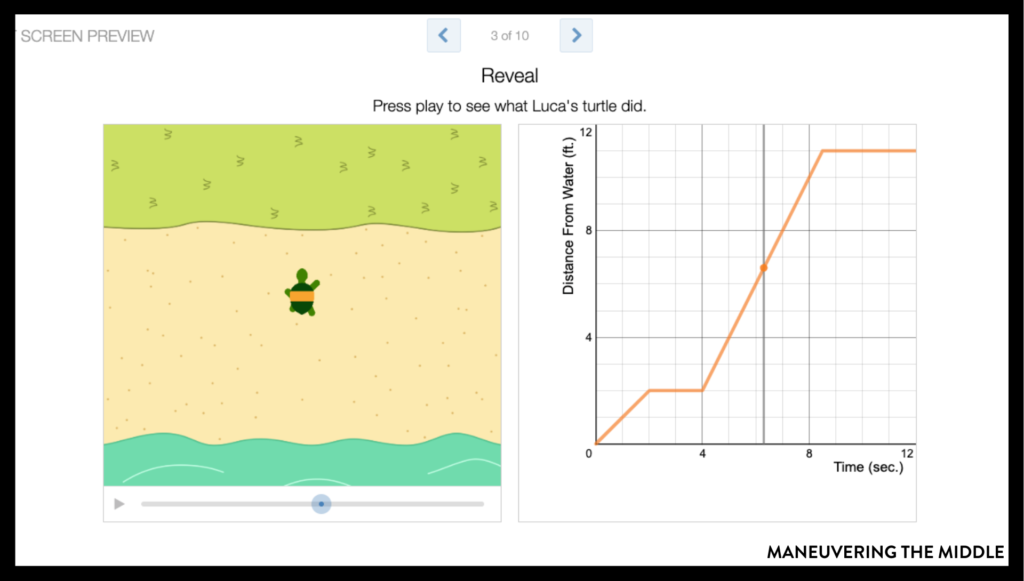 2. Expressions, Equations, and Inequalities
Pool Border Problem – "In this exploration activity, students will first construct expressions with numbers to determine the number of tiles that border a pool. Then they'll use those numerical expressions to help them write an expression with variables."
3. Properties of Functions
Function Card Sort Practice – In this activity, students would differentiate between graphs, stories, and equations that are functions or not functions. Furthermore, students are asked to defend their answers and create their own examples of functions.
Domain and Range Introduction Activity – "In this introduction to domain and range, students practice finding the domain and range of piecewise functions. They begin with an informal exploration of domain and range using a graph, and build up to representing the domain and range of piecewise functions using inequalities."
4. Linear Functions
Marble Slide Activity – This game allows students to explore the changes to a line when the slope and the y-intercept are altered.
5. Applying Linear Functions
Lego Prices – I love this activity! In this activity, students use sliders to explore the relationship between price and number of pieces for various Star Wars LEGO sets and to make several predictions based on that model. Students will also interpret the parameters of their equation in context.
6. Systems of Equations
Solutions to Systems of Equations – This activity hits on everything students need to know about solving systems of equations graphically, with substitution, or with elimination. Use this to review the unit or for the rest of the class when you are pulling a small group.
Side note: One of my favorite features is the "Share With Class" feature that allows students to see 2-3 responses from other students on their screen. This is a quick self-check or error analysis built into several of these activities.
7. Quadratic Functions
Match My Parabola – "In this activity, students work through a series of scaffolded quadratic graphing challenges to develop their proficiency with standard, vertex, factored, and other quadratic function forms."
8. Exponential Functions
Avi and Benita's Repair Shop – This is an engaging way to introduce exponential growth to students. "In this twist on a classic activity, students compare linear and exponential growth in the context of daily payments. One plan increases by $100 each day, while another grows by doubling the previous day's payment."
9. Transformations
Transformation Shapes – Specifically for middle school or geometry students, use this activity to have students internalize transformation vocabulary: slide, rotate, reflect, etc.
This was just a small snippet of all of the activities that Desmos has to offer. Furthermore, Desmos categorizes all of their activities into four buckets: Introduction, Practice, Development, and Application to help determine which activities would fit best in your unit.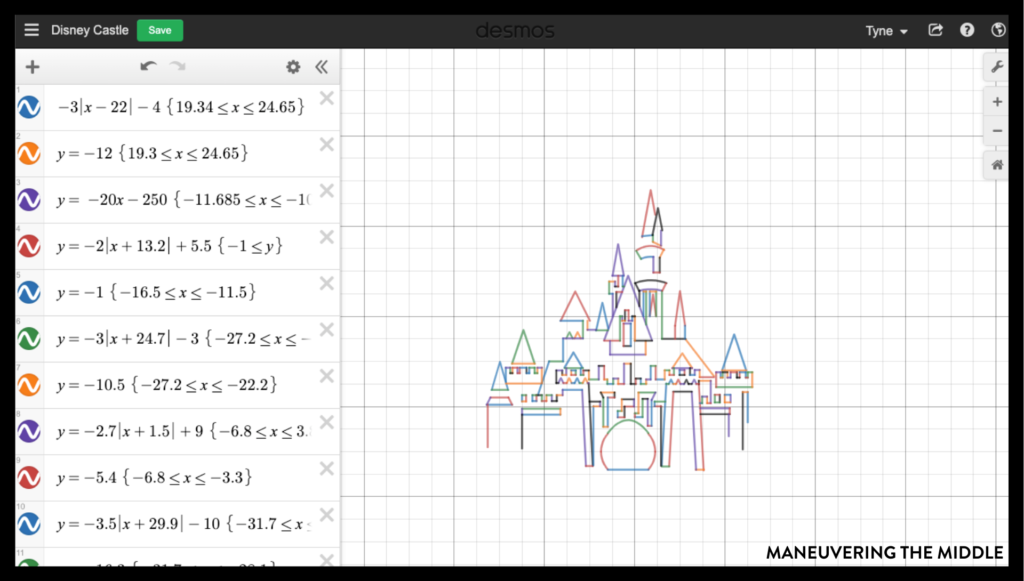 Other Features
Graphing Calculator – Short on calculators? Use their free graphing calculator tool.
Geometry Tool – This tool allows you to construct arcs, polygons, rays, angles and more. Additionally, you can transform constructions.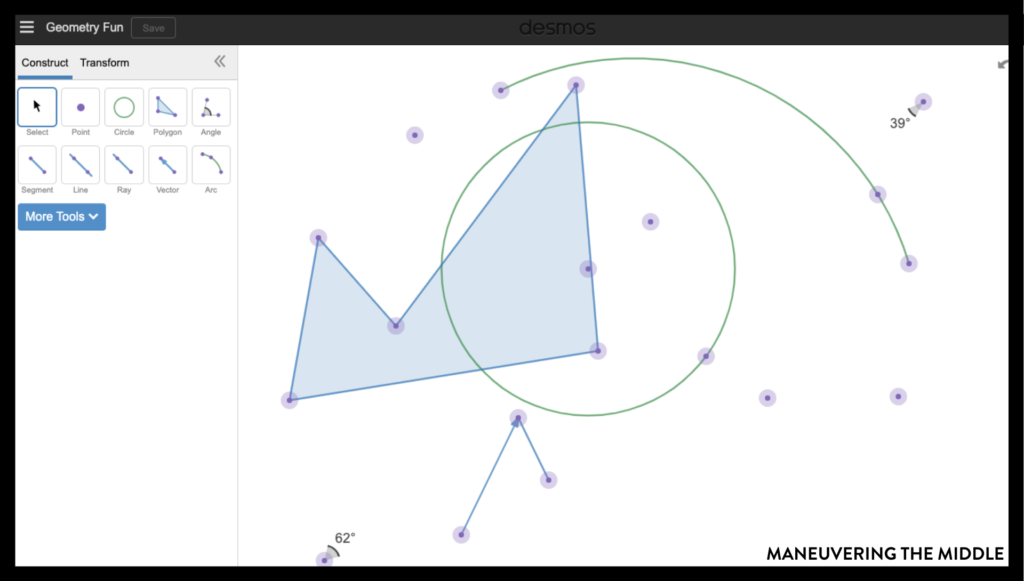 Accessibility – Perhaps its best feature, Desmos is making sure that every student, regardless of physical or mental ability, is able to learn and love math. Click on the link to read about what Desmos is doing to support ALL learners.
If your students love learning with technology, be sure to check out our digital activities.
These digital activities are included in our All Access membership. Click here to learn more.


Have you tried Desmos in your classroom? What Desmos activity do you love?