What should a typical 50 minute class look like?  Just like any other classroom question, it is going to look different in each classroom.  There are components will benefit students and teachers alike, that I would venture to say are necessary.  Part of these components tend to be on the routines and procedures aspect of the classroom dynamics, while others are more essential for the delivery of instruction and impacting the students learning.
I do recall that the 50 minute class is the number one thing that I struggled with as a new teacher.
I seemed to be caught by the bell on a daily basis and wasn't giving my students the time necessary to practice with my assistance.  Even seven years later, it is a struggle come August to be get back in the rhythm and pacing of a 50 minute lesson.
Here is a visual of what my 50 minute classes look like, when I am introducing new material.  Later, I will share more about other types of days and what both the teacher and student are doing.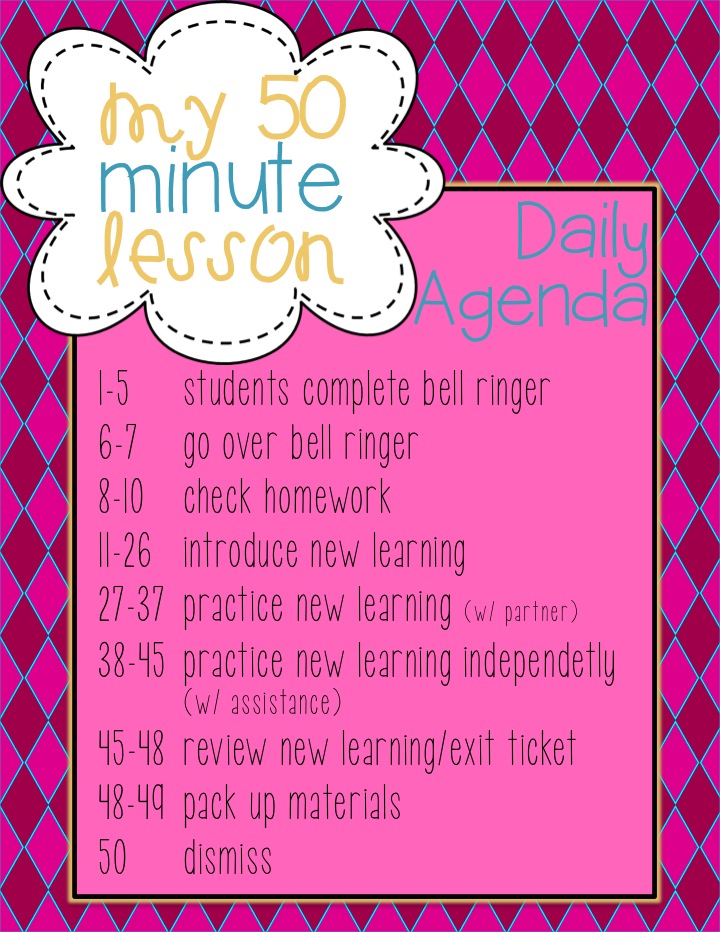 Over the next few blog posts, I will be discussing what a successful 50 minute lesson CAN look like and how to structure that for
yourself
 your students.
Happy Wednesday!